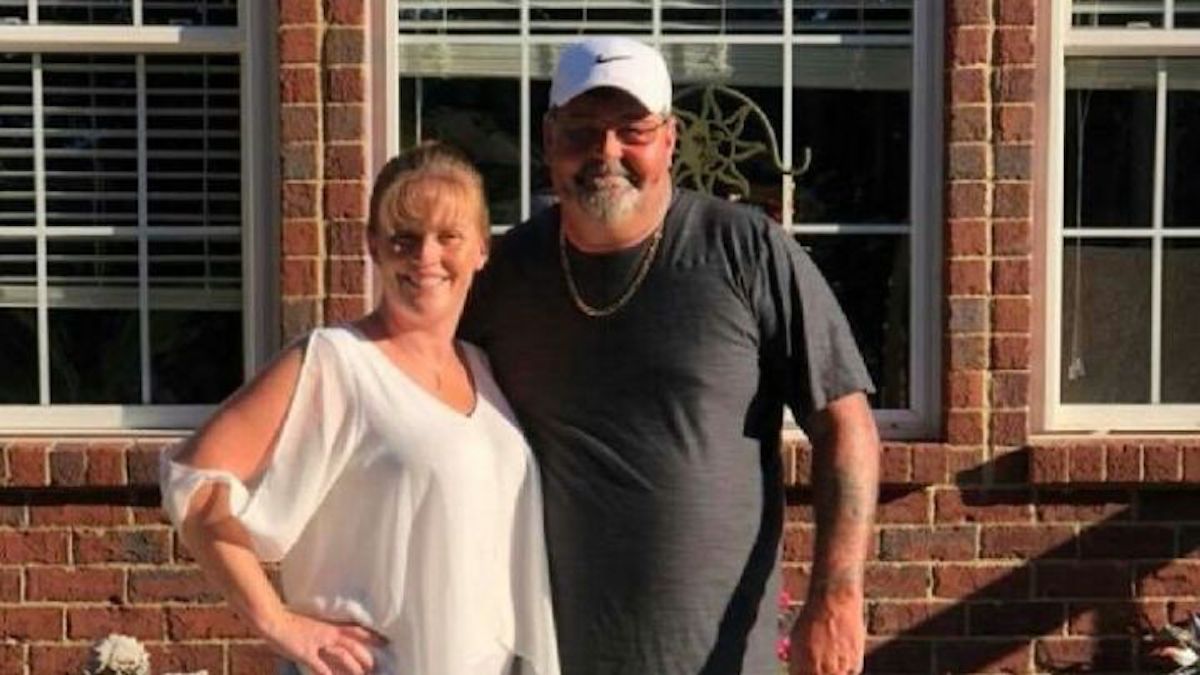 Troy Jenkins and Cameo Sanders-Jenkins, a 'much loved' Pegram, Tennessee couple are killed in a car crash shortly after leaving a relatives funeral in Nashville. 
A Tennessee couple driving away from a funeral they'd attended earlier Saturday evening have died after the car they were traveling in was involved in a car crash.
Metro Police said Pegram couple Troy Jenkins, 49, and Cameo Sanders-Jenkins, 38, were leaving a church near the intersection of Cato Road and Ashland City Highway east of Briley Parkway around 6 p.m. Saturday. Investigators say their 1968 Chevrolet Camaro the husband and wife were traveling in rapidly accelerated as it went down Cato Road. Despite signs there attempts at braking, the car did not slow down quickly enough and struck a rock wall.
Both husband and wife were taken to Vanderbilt University Medical Center where they were later declared dead reported News Channel 5.  
Police say excessive speed was the primary factor in the crash. Due to its age, the car did not have airbags and while both were wearing seat belts, the '68 Camaro only had a lap belt and no shoulder harness.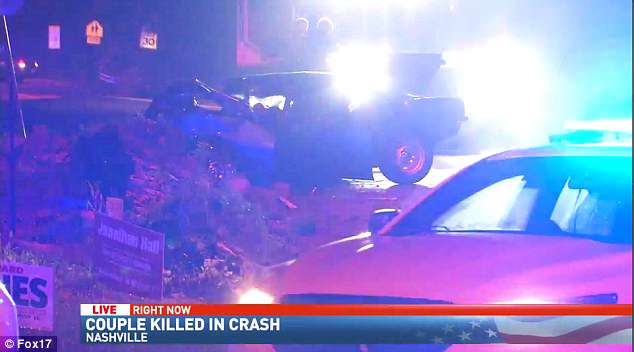 Troy Jenkins and Cameo Sanders-Jenkins fondly remembered by tight knit Pegram community:
An initial report from police said that the Jenkinses were leaving their own son's funeral; however, Metro Police later issued a correction that while the funeral was for a relative, a cousin, it was not their child.
Townsfolk members from Pegram, a small tight-knit community of about 2,000 residents west of Nashville remembered the Jenkins as compassionate and caring people.
'They were amazing people,' said Amber Phillips, 27, a relative of the couple via the tennesean.  'I just can't name one person they did not help in some way.'
At the time of their deaths, Troy Jenkins was a maintenance worker for property management company, while Sanders-Jenkins was a broker for Jeanette Realtors where she began first working in real estate six years ago.
'She had a spark to her, and nobody pushed her around and nobody ran over her,' said Daniel Miller, another broker at the firm. 'But she would also help anybody – her family, her friends – she was there for everyone.'