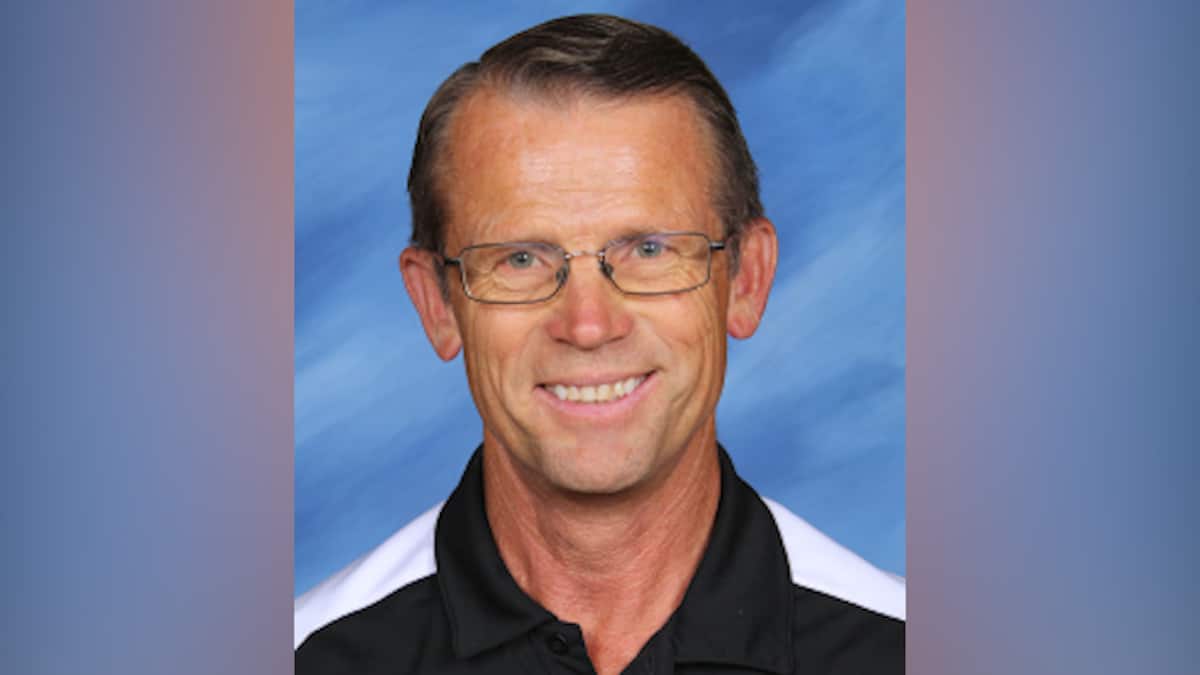 Robert Crosland charged with animal cruelty: A Preston, Idaho school teacher faces up to six months in jail and up to $5,000 fine after feeding a puppy to a snapping turtle. 
A Preston, eastern Idaho school teacher accused of feeding a puppy dog to a snapping turtle has been charged with misdemeanor animal cruelty.
Appearing at Franklin County Court on Friday, Preston Junior High School science teacher Robert Crosland was reprimanded following the incident which took place in front of startled students.
The animal cruelty charge follows the case making it in front of Idaho attorney general's office after Franklin County Prosecutor Vic Pearson cited a conflict of interest.
The IdahoStateman reported Crosland if convicted facing penalties of up to six months in jail and up to $5,000 fine.
Notice of the 'incident' followed after several parents complained about Crosland feeding the 'terminally ill' puppy to the turtle on March 7.
National outrage led to several online petitions calling for Crosland's dismissal, including one which has garnered more than 188,656 signatures.
What compelled him?
Following news of the 'shocking incident' the EastIdahoNews.com reported the science teacher being placed on administrative leave pending an investigation coordinated by the Attorney General's office.
Several weeks later, state officials seized the turtle and euthanized it as a non-native species.
Snapping turtles are considered an invasive species in Idaho, and a person who wants to keep one must obtain a permit. A person found to have one without a permit may be charged with a misdemeanor.
Yet to be necessarily understood is what compelled Preston to feed the animal to the turtle, what if any educational value the teacher may have sought and to what degree the action was influenced by the educator's own sociopathic tendencies….
Popular Idaho science teacher feeds puppy to snapping turtle cause it was fun.
Franklin County Attorney: Petition to Franklin County Officials: Terminate and Prosecute Robert Crosland – Sign the Petition! https://t.co/3yJX3VxTES via @ChangeAUS

— Shelly (@Cshells33Wells) March 18, 2018
Hey, hey, ho, ho, this motherfucker has got to go.

Y'all need to call this school. Preston Junior High, Robert Crosland is the teacher. CALL THEM, 208-852-0751. He does not need to be around children. HIS ASS NEEDS TO GO. #Preston pic.twitter.com/GHVCZZi76d

— Ryan Graney (@RyanEGraney) March 13, 2018
This guy is clearly a sadist. He wanted to see a live puppy be brutally killed and eaten. He could of given the turtle chicken from the grocery store or even mice. What he did is a very big red flag that something is seriously wrong with #RobertCrosland https://t.co/5SBGzDFefP

— d daro (@frakinskinjob) March 17, 2018
Nice news: remember teacher Robert Crosland who fed tiny live puppy to snapping turtle in front of students? Puppy's screams heard across the campus. Happy to report Idaho AG conducting an animal cruelty investigation after flooded with complaints, petitions like one I tweeted.

— Dr. Kathy (@comedydoc9) March 23, 2018