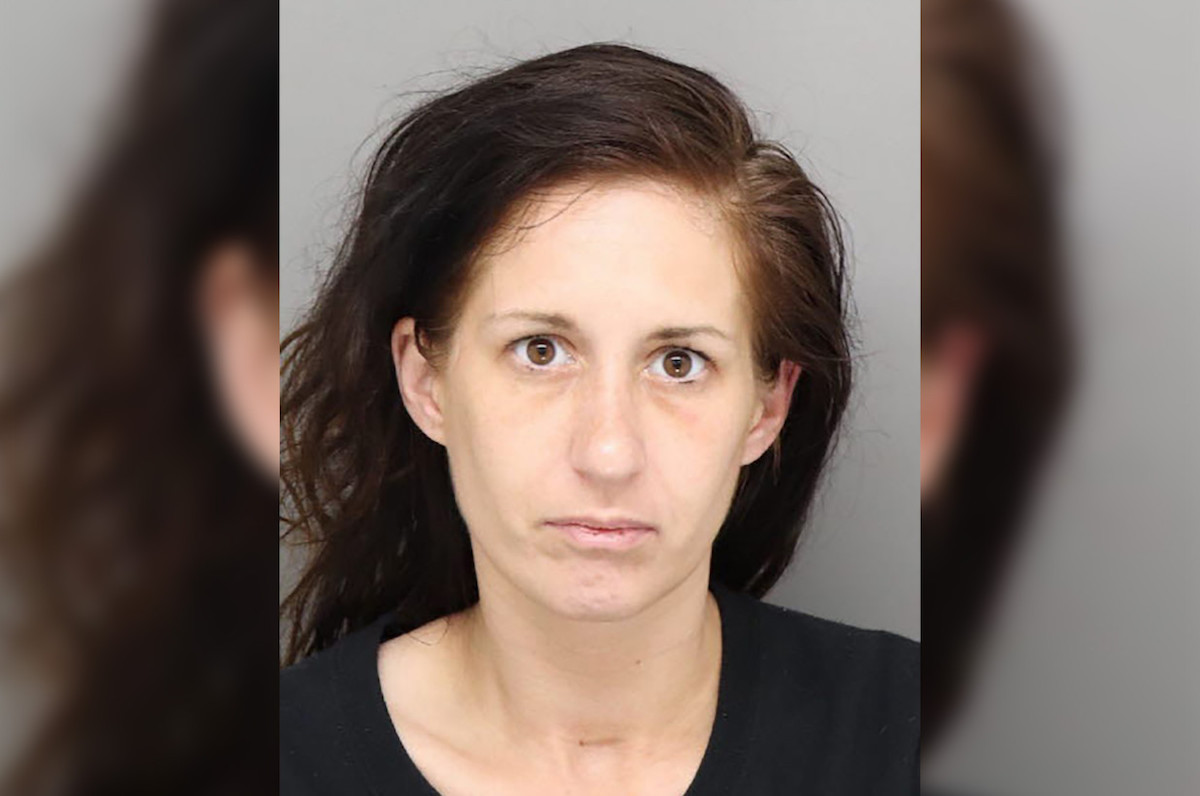 Kathryn Carmen an Akron, Ohio woman is arrested after hiding the drug overdosed body of her dead boyfriend for four days while continuing to get high- and only exposed after a worker came across a foul smell. 
Cincinnati Police have arrested an Ohio woman who allegedly kept the drug overdosed body of her boyfriend inside their shared motel room for four days while continuing to get high on her own.
Authorities say a worker discovered the hidden body at the Crosslands Motel in the Cincinnati suburb of Sharonville on June 14.
Court documents cited by WLWT5 identified the body as Jacob Tackett. Police say 34-year-old Kathryn Carmen, of Akron, told officers he stopped breathing after they used heroin together June 10. The pair had rented the room on June 4 where they remained used heroin until Tackett died of a suspected drug overdose a week later. 
Police say the woman covered the man's body under a pile of clothing items upon her boyfriend dying while continuing to stay in the motel room and use heroin.
Notice of Tackett's death only came after a worker came upon the man's body after investigating a foul odor coming from the couple's room. The decomposing smell according to a report via fox19 could be smelt from the parking lot.
Court documents described the woman telling investigators she passed out on the bed with her boyfriend falling on top of her. When Carmen awoke she told cops that Tackett appeared to be dead and wasn't breathing.
Carmen then told of moving her boyfriend to the floor and tried using CPR to revive him, only to pass out again.
Upon re-gaining consciousness, and realizing her boyfriend was dead, Carmen conceded covering the body while continued to stay in the room on and off using the remaining heroin, along with getting more. She told investigators she slept in the woods one or two nights and at a friend's house another night.
Carmen is charged with abuse of a corpse.