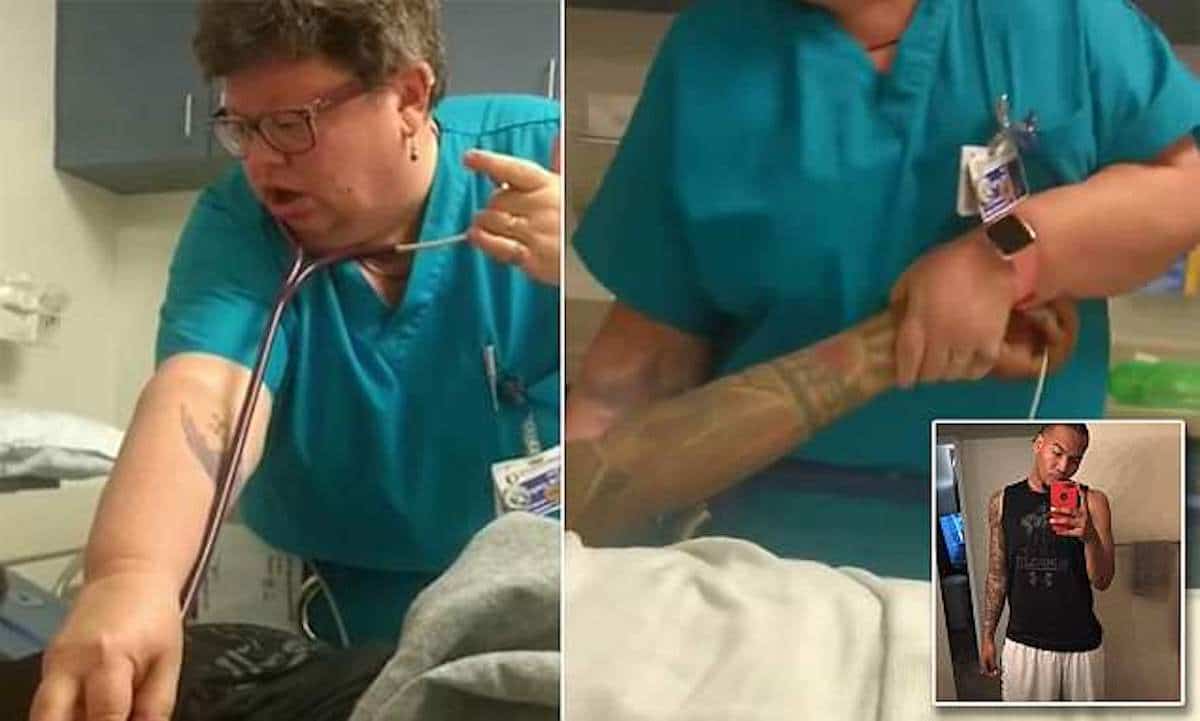 Dr Beth Keegstra a California ER doctor at 

El Camino Hospital in Los Gatos is taken off roster after video shows her allegedly mocking and agitating anxiety attack patient, Samuel Bardwell. 
A Northern California emergency room doctor has been suspended after cell phone video showed the medic seemingly mocking, ridiculing and cursing a patient rushed to her Silicon Valley hospital suffering a severe anxiety attack.
The incident has since led to Dr Beth Keegstra, a contract doctor who worked through a temp agency at El Camino Hospital in Los Gatos being removed from the hospital roster along with all other hospitals she worked at.
Matters came to the fore, when Samuel Bardwell, 20, a newly enrolled student at West Valley College in Saratoga was rushed to El Camino Hospital after suffering a severe anxiety attack and passing out following the school's first summer basketball workout on June 11.
Notice of the alleged 'mocking' at the hands of Keegstra followed the basketball player's father, Donald, who was by his son's bedside posting the video on social media, which soon led to the episode going viral.
As of early Monday morning, EST, the viral video has gotten more than 4.4 million views and been shared 109K times on Facebook
Dr Beth Keegstra: 'Are you dead sir?'
Video shows Keegstra pulling on the father's son's arms and ordering the teen to sit up.
Tells Keegstra, 'I'm sorry sir, you were the least sick of all the people who are here who are dying,'
Adding, 'There, so you picked your head up. Now don't try to tell me you can't move. C'mon, sit up.'
At some point Bardwell responds saying he couldn't inhale and felt numbness and pain.
Responds Keegstra in turn, 'He can't inhale!'
Adding, 'Wow! He must be dead. Are you dead, sir? I don't understand, you are breathing just fine.'
Tensions soon ratchet up when Keegstra accuses Bardwell of changing his story about why he was seeking treatment.
'You're full of s—!' she told Bardwell.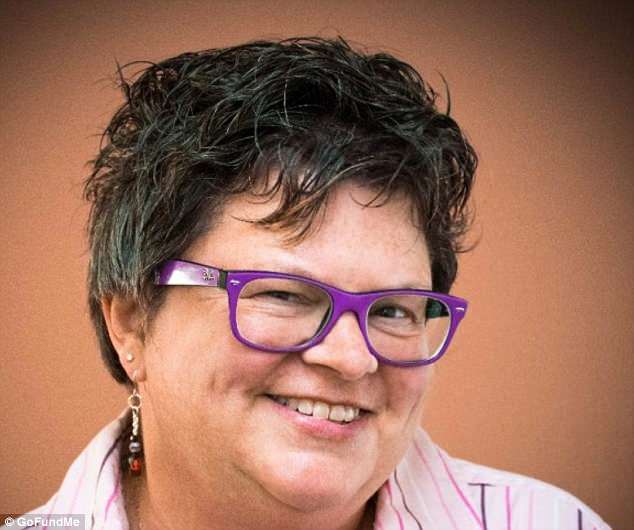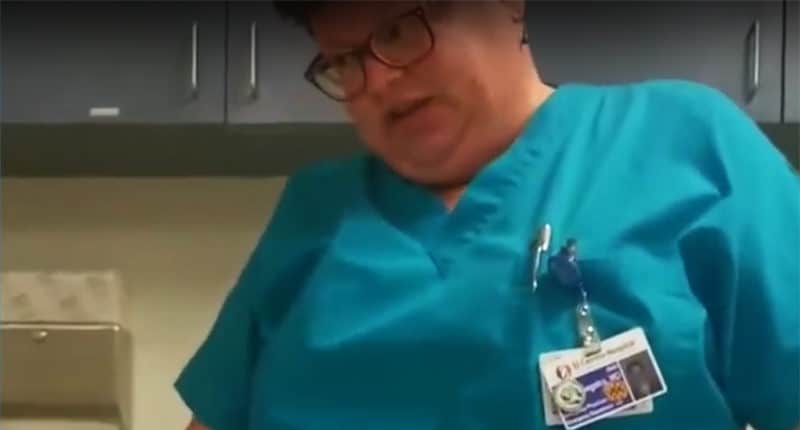 Dr Beth Keegstra suspended becomes most hated ER doctor on the internet: 
Following the incident, mercury news reported Dan Wood, the chief executive officer of El Camino Hospital, issuing a statement saying Dr. Keegstra, who has been a practicing physician for 31 years, being suspended from all facilities associated with the hospital.
Wood said the doctor's 'demeanor was unprofessional and not the standard we require of all who provide care through El Camino Hospital.'
Adding, 'We have expressed our sincere apologies and are working directly with the patient on this matter. Please know that we take this matter very seriously and the contracted physician involved has been removed from the work schedule, pending further investigation.'
Told Bardwell's father via ABC News, 'In my mind, I don't think she should be practicing medicine at all'.
Of note, Donald Bardwell says his son has a history of anxiety attacks and takes Klonopin, a sedative that treats panic disorder. He said his son had stopped taking his medication several days before he was hospitalized because his prescription had run out and he hadn't had time to refill it.
Samuel Bardwell said he asked his father to videotape the confrontation after he saw Keegstra speaking to a security guard in the emergency room and eyeing him suspiciously.
Told the son, 'I knew from when she said something to the security guard … I already knew from that point … I said, 'Please, dad, can you please take out your phone? … I need you to take out your phone now cause I have a feeling something is gonna happen'.
Bardwell said he has contacted a lawyer and is considering taking legal action against the hospital.
The video has led to social media commentators overwhelmingly take the view Keegstra was derogatory towards Bardwell, while others wondered if the ER's behavior was endemic of her treatment towards all patients or skewed against black ones….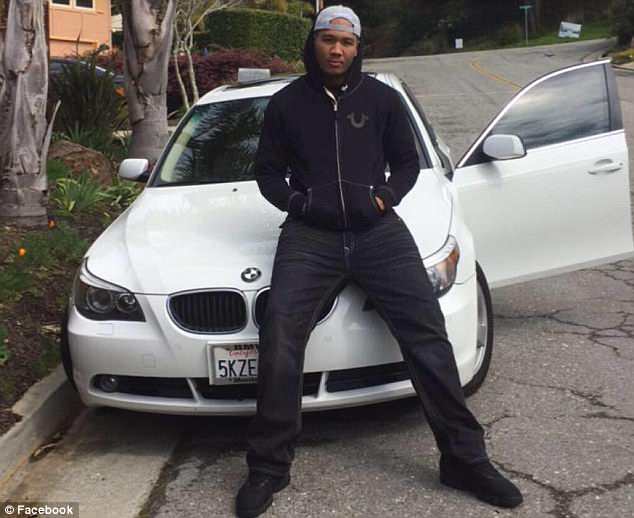 Dr Beth Keegstra just jaded or racist? 
And then there were these comments on the web that caught this author's attention, see what you think?
'She didn't say anything racist at all. He had no trouble fighting her when she touched him. You people want to make everything racist. He just wanted so drugs.'
'I don't feel it's race related but just bad nursing/bedside manner.'
'The last thing you need is rudeness at the hospital. Hope she can learn some compassion.'
'Wow! She needs to lose whatever medical license she has. This is awful.'
'People get jaded, because an unbelievably large number of people who come to the ER ARE drug-seekers.'
'Imagine how she acted when no one was watching.'