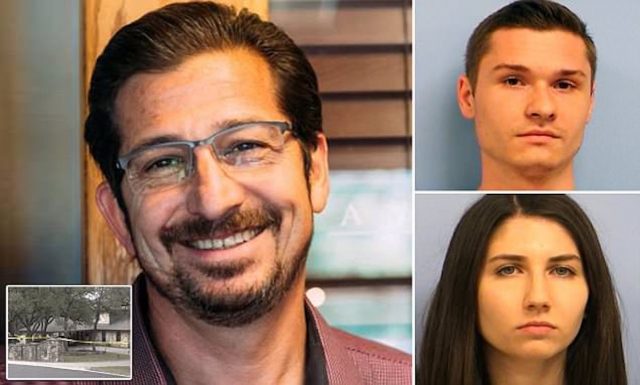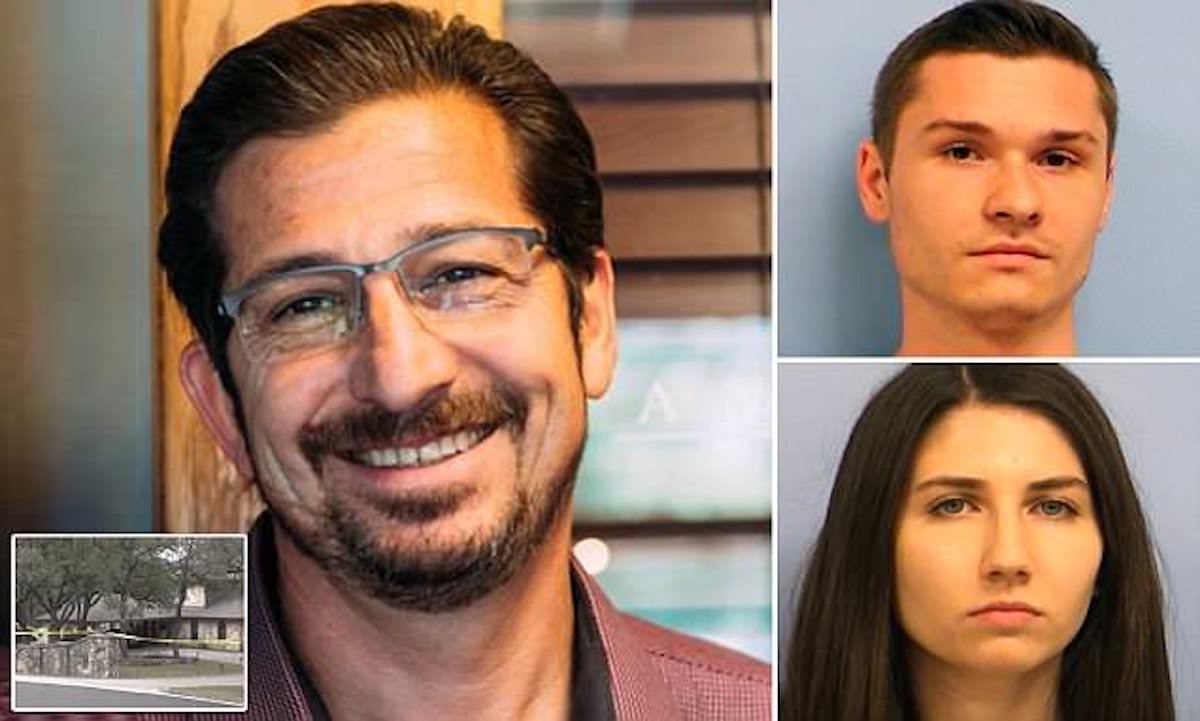 Nicolas Patrick Shaughnessy and Jaclyn Alexa Edison murder for hire plot uncovered. Travis County investigators believe the son of a prominent Austin area jeweler and his wife conspired to take his parents out for his multimillion life insurance policy and sale of business.
The son of an Austin, Texas-area jeweler and the teen's girlfriend (revealed to be his actual wife) have been charged with murder after allegedly hiring a hitman to kill his father.
In a press release, the Travis County Sheriff's Office stated the father's death occurring in March when Theodore Shaughnessy, 55, was shot dead during a home break in.
Booked was 19 year old teen son, Nicolas Patrick Shaughnessy and girlfriend, Jaclyn Alexa Edison, also 19. The couple who live together in College Station were arrested Tuesday on a count of criminal solicitation to commit capital murder, Travis County sheriff's officials said.
Come Wednesday the teen couple remained in custody, with Shaughnessy's bond set at $3 million and Edison's at $1 million KXAN-TV reported.
Following the son's arrest, defense attorneys, Perry Minton and Rick Flores released the following statement: 'These allegations are not consistent in any way with the young man we have come to know. Nick has been living with his mother since this tragedy occurred We will review the evidence as it becomes available to us.'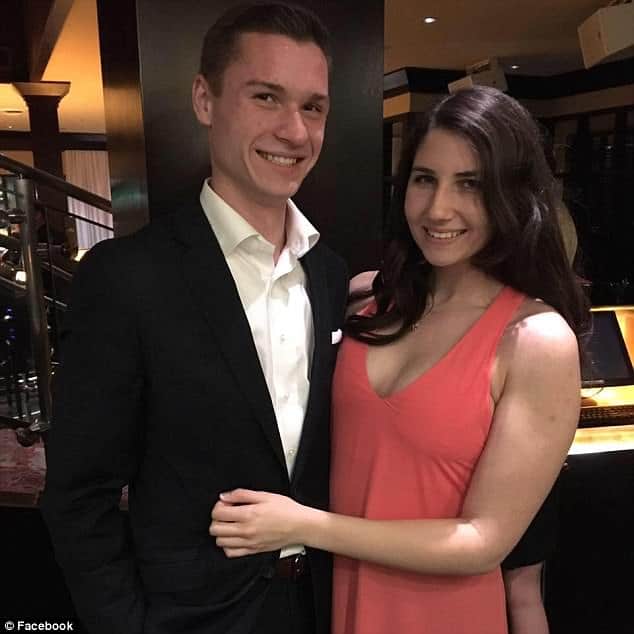 Nicolas Shaughnessy and Jaclyn Edison show no emotion at crime scene, with son joking around. 
According to investigators, Shaughnessy's mother, Corey Shaughnessy, called 911 in the early morning hours of March 2 to report an intruder in the family home. Deputies sent to the home found Theodore Shaughnessy dead of multiple gunshot wounds. A family dog was also killed. Authorities say the murder plot for hire called for the mother to be killed as well, but she was physically unharmed.
Travis County Sheriff's Office in a statement told of Corey Shaughnessy surviving the attempt on her life after returned gunfire and hiding in a closet until police arrived after calling 911.
According to the affidavit filed in the case against Nick Shaughnessy and Edison, the younger Shaughnessy remotely logged into his parents' security system and deactivated the alarms on the night of the home invasion allowing the shooter(s) access.
The affidavit also noted after the son and his Edison arriving at the family home, with police noting Nicolas Shaughnessy not showing any emotion and not expressing any concern for his injured mother. At one point the son preceded to joke around with Edison why by then had been calm becoming visibly distressed when asked to submit for a gun residue test.
While authorities conceded the shooter(s) not being caught, sheriff's spokeswoman Kristen Dark in a statement said that detectives 'are following new leads in the case.' 
Theodore Shaughnessy was the owner of Gallerie Jewelers in Austin. The company had posted on its Facebook page in late April that, 'We are happy to announce that Nicolas, Ted's son, will be carrying on his legacy here at Gallerie.'
An April 29 post on the Gallerie Jewelers Facebook page indicated Nick Shaughnessy recently taking over the family business after his father's death.
Read the post, 'We are happy to announce that Nicolas, Ted's son, will be carrying on his legacy here at Gallerie'. 
Of intrigue, an obituary for the father published in the Austin American-Statesman noted he was 'a proud father to his son, Nicolas.'
Nicolas Shaughnessy and Jaclyn Edison go shopping for murder for hire hitman.
In the months before the shooting, the Austin American-Statesman reported Nicolas Shaughnessy approached multiple people asking if they were willing to be paid to kill someone, investigators allege in an arrest affidavit. He estimated that he'd receive some $8 million from the life insurance policies for his parents, from the sale of their home and sale of the jewelry store.
Reported heavy: 'A woman who worked in the apartment complex in College Station where Shaughnessy and Edison lived together told police that two weeks before the incident, Shaughnessy asked her if she wanted to make money through "illegal activities," and then told her "anything from strippers to murders." Shaughnessy told her in a text message he would pay "$20,000 a head," with an extra $15,000 incentive, and followed that up with two skeleton emojis, she told police. She said she then stopped responding to him.'
A regard of the teen couple's texts revealed countless text messages over preceding months corroborating their intent to murder the teen son's father for money. In some texts, the couple exchanged numbers they could afford to pay hit men. Other texts included the son telling his girlfriend the millions of dollars of money he stood to make off his parents' deaths.
Further investigations revealed the young couple who lived together secretly marrying each other upon turning 18.
Authorities also told of finding ammunition in the teen couple's home that matched casings found at the crime scene.
Following the teen's arrests, Nicolas Shaughnessy's mother, Corey, told of her intent to stand behind her son.