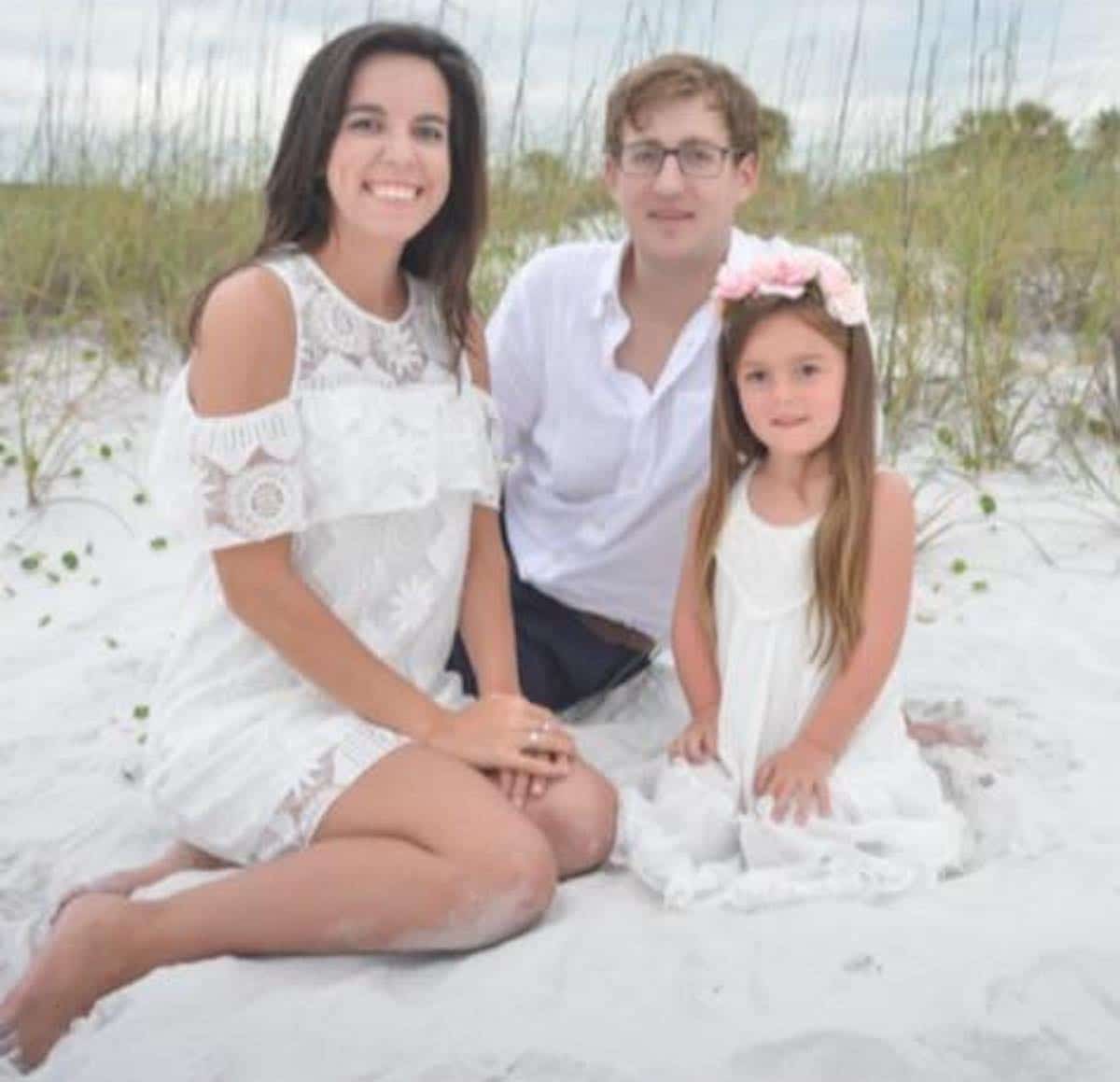 Murfreesboro mystery triple murder suicide: What led to a Rutherford County, Tennesse husband,  Sean Ganey shooting dead his wife, her parents and then self? Had been taken to hospital days earlier after expressing suicidal thoughts.
A Murfreesboro, Tennessee man who was briefly hospitalized after having suicidal thoughts has shot and killed his wife along with the woman's father and stepmother before killing himself.
Notice of the apparent triple murder suicide came after officers responded to reports of gunfire at the home of 29 year old man, Sean Ganey, Monday afternoon.
Upon arriving at the residence, Sherif Mike Fitzhugh in a statement told of finding the bodies of four individuals in a bedroom at the Rutherford County home.
Shot and killed allegedly at the hands of Ganey was the man's 25 year old wife, Cassidy Ganey; her father, Kenny Adair, 55, her stepmother, Shelly Lorenz-Adair, 48 and then himself. A child was unharmed.
News Channel 5 reported a handgun being found at the scene beside the bodies.
Murfreesboro mystery triple murder suicide: Why wasn't Sean Ganey committed? 
Of note, FOX13 Memphis reported the shooting occurred just days after deputies had gone to the family residence on Friday after responding to a call about a suicide threat. The sheriff said officers took Ganey to a hospital while removing weapons from the home.
'He was transported to the hospital and… we're trying to find out now what took place after that,' Fitzhugh told reporters, according to the Daily News Journal.
'The incident would have been considered closed,' Fitzhugh said had doctors determined the husband needed to be committed.
'The events that led to this I think are very tragic,' reiterated the chief. 'It's a terrible outcome to a situation that we see far too often. It's something that we don't like to see.'
Not clear is how or where Ganey was able to obtain the weapon used in the killings. A regard of the husband's Facebook page, revealed Ganey hailing from Foley, Alabama.
Authorities said they were trying to piece together the sequence of events that led to the fatal shootings. They said marital strife may be to blame.
'We do think that there may have been a possibility of a divorce or at least comment of a divorce that may have led to this,' the sheriff said.