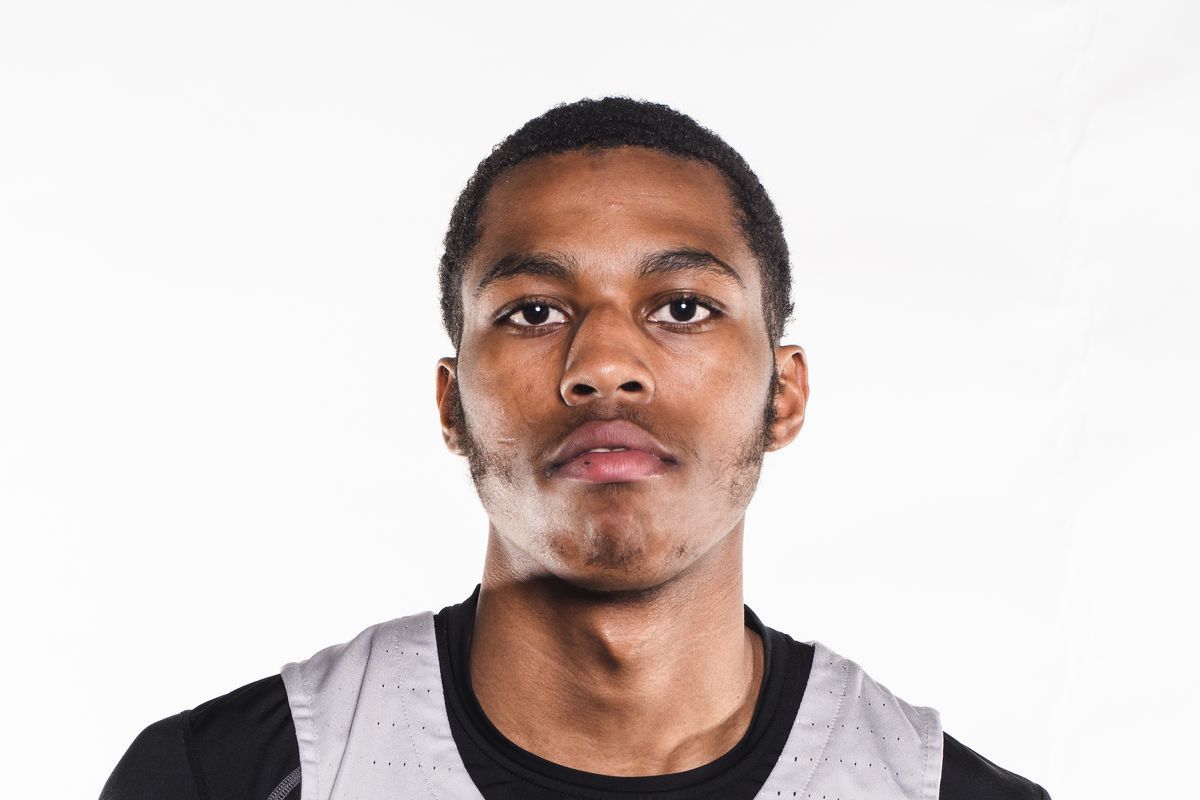 James Hampton high school basketball player mystery death. What caused a rising star to collapse and die while playing for North Carolina's Team United? 
James Hampton a 17 year old player for a North Carolina youth basketball team collapsed and died on the court during a tournament in Virginia over the weekend.
Houghton's surprise death came as the rising basketball star was playing for Team United out of Charlotte during an AAU game at the Nike Elite Youth Basketball League in Hampton, Virginia.
The Charlotte Observer cited Team United directory Jacoby Davis who said Hampton was running and had turned to say something to a referee during Saturday night's game when he suddenly collapsed.
"It's hard to even explain,' Davis told The Charlotte Observer. 'To have a kid in your program with so much life — that's just the kind of kid he was. He was always happy. For something like this to happen, I can't even explain it. And to have to talk to a parent not even in town and tell him that his son has died, well, that's more devastating.'
Davis says paramedics did chest compressions on the court before the Class of 2019 basketball prospect was taken to the hospital where he was pronounced dead.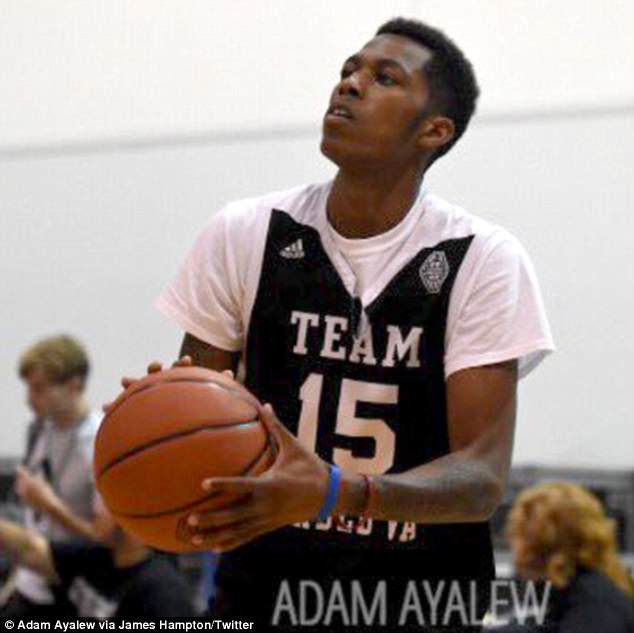 James Hampton basketball player: Was the teen undergoing health issues that the team ought to have known about and undergoing treatment? 
At the time of his death, Hampton was playing against a Phoenix-based team run by Marvin Bagley Jr. when at some point during the second half, the teen who sought to get the referee's attention unexpectedly collapsed.
'He just fell down on the floor,' Davis reiterated. 'He had seizures a year ago — and I remember [one of the Team United coaches] telling me that, 'I saw his eyes rolling back in his head.' I ran on the court thinking he was having a seizure. A trainer came over and said he didn't know what was wrong. Another trainer checked his pulse. He said he didn't have a pulse. It got crazy after that.'
Not immediately clear was whether the youth had experienced health issues and whether the teen, who presumably ought to be in the best health of his life was undergoing treatment of any sort. Or ought to have?
Following Hampton's death, Nike's Director of Elite Youth Basketball Carlton DeBose forwarded the following statement in part, 'Basketball was Hampton's passion, his refuge, his way out.'
Adding, 'James was determined to use his gifts to make his life better'.
The rising teen went to private Liberty Heights school in Charlotte and was scheduled to graduate high school next year.
Davis says Hampton's team wants to play their final two games Sunday in honor of their teammate.
Sad news from Hampton, Virginia tonight and the Nike EYBL. James Hampton passed away during the game and was only 17yrs old. Prayers up to his family and Team United family. No parent sends their kid to an AAU tournament never to see them alive again. Devastating??? R.I.P kid! pic.twitter.com/vWtyx0Kreg

— Brandon Bender (@BrandonBenderB5) May 27, 2018
Nike's Director of Elite Youth Basketball Carlton DeBose sent this statement this morning regarding James Hampton to all of the programs in the EYBL. pic.twitter.com/eN6pFyv3eo

— Evan Daniels (@EvanDaniels) May 27, 2018
Great gesture on Nike's part having all of its teams prior to today's games remembering James Hampton and the Team United family after his passing last night pic.twitter.com/EDb85xONsC

— Corey Evans (@coreyevans_10) May 27, 2018