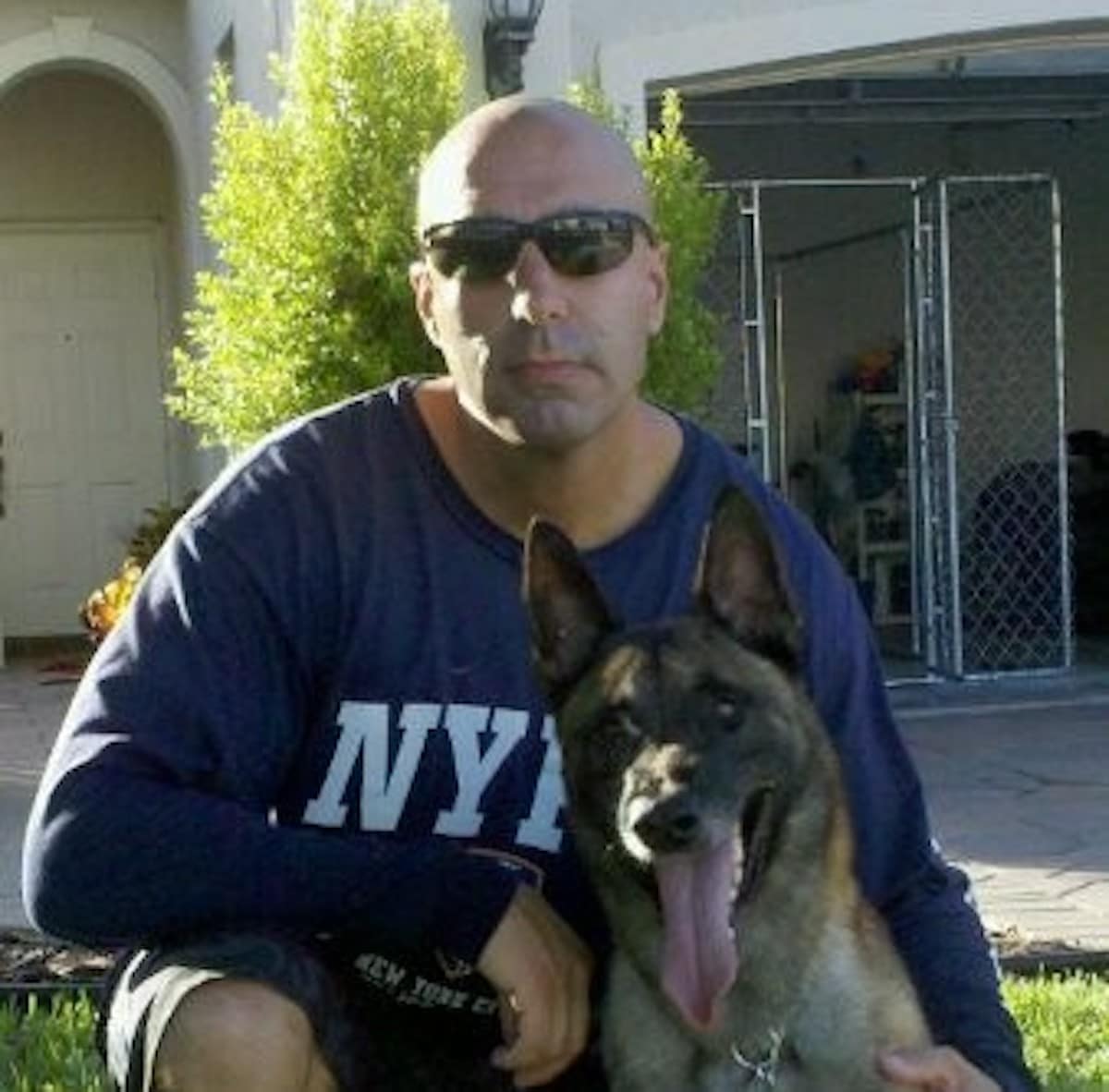 Brian Valenti Coconut Creek K-9 police officer faces calls to be fired after comments he made on Facebook responding to Parkland student activist David Hogg Publix's 'die in' protest/boycott. 
A Florida, Coconut Creek Police K-9 Officer is in hot water after posting 'heavy handed' comments on Facebook responding to calls for Publix 'die in' protests.
Posted the 45 year old cop in a since deleted comment on social media, '(I hope) some old lady loses control of her car in that [Publix] lot.'
Thoughts that the 23 year police veteran may now wish he kept to himself as he now faces call for disciplining (never mind the faux pas of verbalizing sentiments that many wonder police in general share).
The commotion follows last week's call from Parkland student activist David Hogg to ban the supermarket chain, Publix after Hogg dared the entity to cease donating funds to gubernatorial candidate Adam Putnam, a self-proclaimed 'proud #NRASellout.'
The NRA, the facilitator of unrepentant gun acquisition continue to absorb the brunt of rising anger in the US in the face of ongoing school mass shootings.
Tweeted, Hogg, who has since become the face of the anti gun movement, 'Anyone who supports an NRA sellout is an NRA sellout. That is why I am calling on everyone to stop shopping at Publix until they pull their endorsement of Putnam publicly. Publix is supporting the inaction after pulse, strozier, Douglas, liberty city. Don't support an NRA sellout."
***Update: Coconut Creek Police on Tuesday announced Valenti being suspended for five days and required to undergo sensitivity training. Define sensitivity? 
VIDEO: The die-in protest at Publix in Coral Springs turned into a shouting match between protesters and Trump supporters. @MikeMagsCBS12 is there. Latest at 5. https://t.co/EU0vygBgbG pic.twitter.com/Xa4r08a8x9

— WPEC CBS12 News (@CBS12) May 25, 2018
Guac's parents Manuel and Patricia lied down together at "die in " protest to Publix's contributions to pro-NRA Adam Putnam's campaign #ChangeTheRef #MarchForOurLives #parklandstrong pic.twitter.com/dYZSd6u9M7

— Change the Ref (@ChangeTheRef) May 25, 2018
Brian Valenti Coconut Creek K-9 police officer: '(I hope) some old lady loses control of her car in that [Publix] lot.'
Hogg's call to action led to 'die-in' protest amongst fellow activists at Publix stores across Florida over the week.
The Publix 'die-ins' occurred as protesters lyed down in the grocery store chain's stores while pretending to be dead while chanting slogans and holding signs.
According to the Sun Sentinel, one protest meet led to Hogg and other activists 'using chalk to draw the outlines of 17 bodies in the parking lot outside a Coral Springs store' prior to the store protest.
Of note, Hogg's unrepentant activism led to the supermarket chain announcing it was suspending future political contributions. Both to conservative and liberal denominated individuals and vendors.
Enter Brian Valenti who for better or worse decided to voice his thoughts on the burgeoning anti gun activism taking hold in Florida.
Posted Valenti unabashedly in since removed comments, '(I hope) some old lady loses control of her car in that [Publix] lot.'
Any police officer who "jokes" like that about a citizen should be fired. It's much worse because he's threatening a citizen exercising his First Amendment rights to protest government's failure to curb violence.

Brian Valenti should not be "enforcing" our law. #BadCop

— (((Erin Conroy))) (@chargrille) May 28, 2018
Florida police officer Brian Valenti said David Hogg should be hit by a car! What happened to protect and serve. This person should NOT be a police officer! #resistance please retweet! This has to stop! https://t.co/hWOP48AZpV

— Shannon Jeralds (@Boo93001) May 28, 2018
Never mind I found the name.
Brian Valenti is the officer that said David Hogg should be hit by a car. Remember this name. This is a person, that is unstable.

— Shannon Jeralds (@Boo93001) May 28, 2018
Brian Valenti Coconut Creek K-9 police officer: Just joking around? 
Response to Valenti's 'offensive' comment led to sharp spears pointed at the officer, with many demanding the cop's immediate ouster.
Wrote local woman, Kim Simonson in a letter she since forwarded to Coconut Creek commissioners and Police Chief Butch Arena, 'Whether someone agrees with these students or not, it is in very poor taste for a police officer to make the following comment regarding students that have just been through a tragic shooting'. 
Sensing Valenti may have stepped into waters too deep to wade, Rod Skirvin, a union leader and retired Coconut Creek detective, stepped forward to say that Valenti was 'distraught' since screenshots of his comments since going viral.
'He feels terrible and is very willing to apologize in person,' Skirvin said via the Sun Sentinel. 'We are going to speak to the chief on Tuesday when he goes back to work. There will be disciplinary repercussions for him.'
It was later alluded that Valenti had 'only been joking' when he made his 'inappropriate comments'. 
Responded Police Chief Arenal who wagered Valenti's comment was 'unprofessional and inappropriate.'
Define professional? Define appropriate? And since when are the gatekeepers of law enforcement and the state ever asked to make their 'private feelings' known?
Reiterated the embittered Police Chief, 'The officer admitted that it was in poor taste, and indicated that it was meant as a joke, but certainly didn't come off that way," Arenal said in an email to a Facebook user who contacted him about the comment, according to the outlet. "It is for that reason that he thought it better to remove the post. He will be offering an apology, as he has indicated that he wants to do whatever he has to do to make it right.'
Adding, 'We'll look into it more fully on Tuesday'.
CBS Miami reports that Valenti will make a meaningless public apology but it is unclear when that will happen.
No word yet on what disciplinary action (if any…) Valenti can expect to face.
Come Tuesday, Coconut Creek K-9 officer was suspended for five days and will be required to undergo sensitivity training according to a statement from the police department.