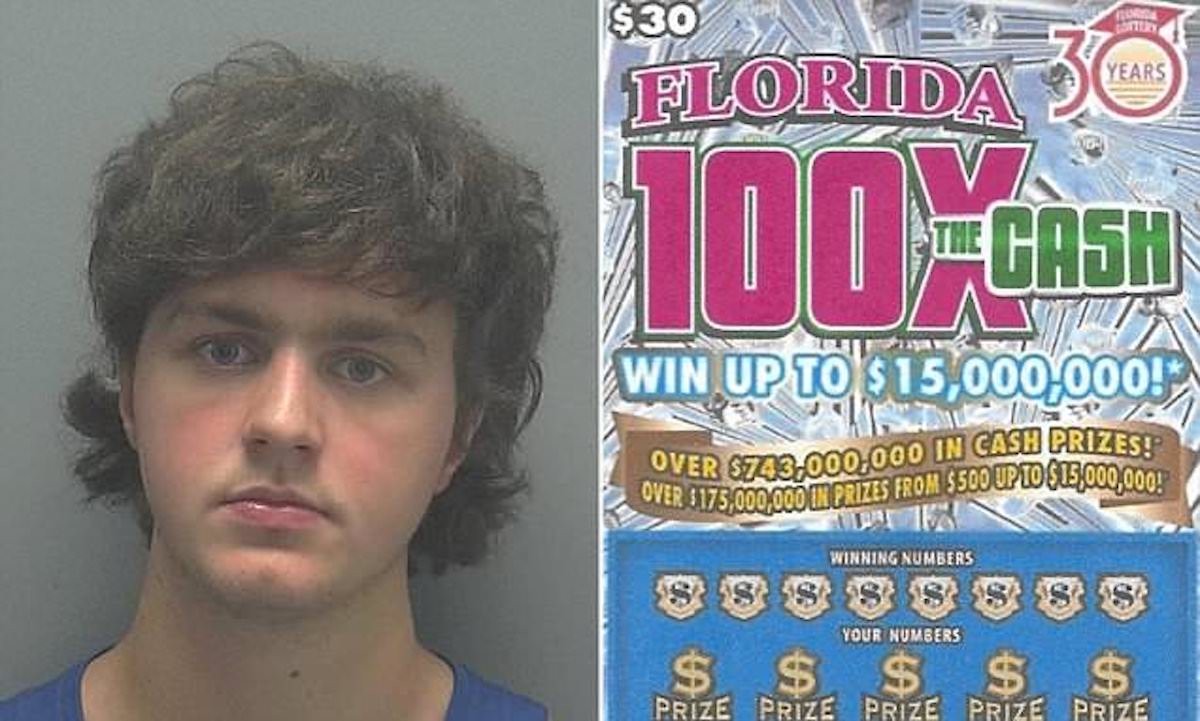 Quinn Kofler a Bonita Springs, Florida teen goes from police mugshots to winning $15 million lottery prize playing Florida's 100X the Cash lottery ticket. 
Quinn Kofler a 19 year old Bonita Springs, Florida teen has gone from police mugshots to being the new face of Florida's scratch off lottery game after winning $15m.
In a press release on Wednesday, the Florida Lottery announced Kofler winning $15 million after playing the 'Florida 100X the Cash' scratch-off game. 
The win comes almost a year after Quinn Luis Kofler was cooling off in a jail cell after being arrested for loitering.
Eventually the case was dismissed reported the dailymail.
During the press release, the Florida Lottery told of Kofler deciding to take a one time lump payment of $11.1 million.
The owner of the 7-Eleven in Bonita Springs that sold him the ticket got a $30,000 bonus reported fox28.
The scratch-off game, which costs $30 a ticket, was launched on February 26. 
Prizes range from $30 to $15million. The chances of winning are 1 in 2.59, but the chances of winning the top prize are much higher – 1 in 4 million. Indeed.