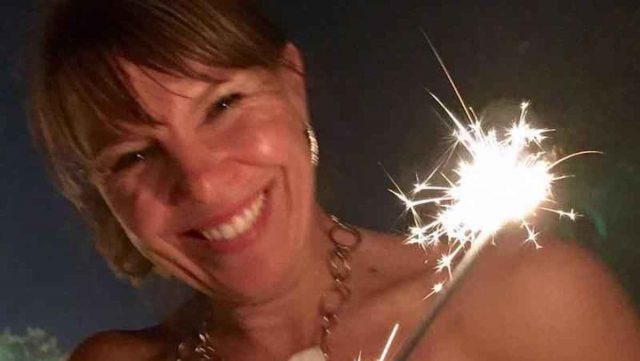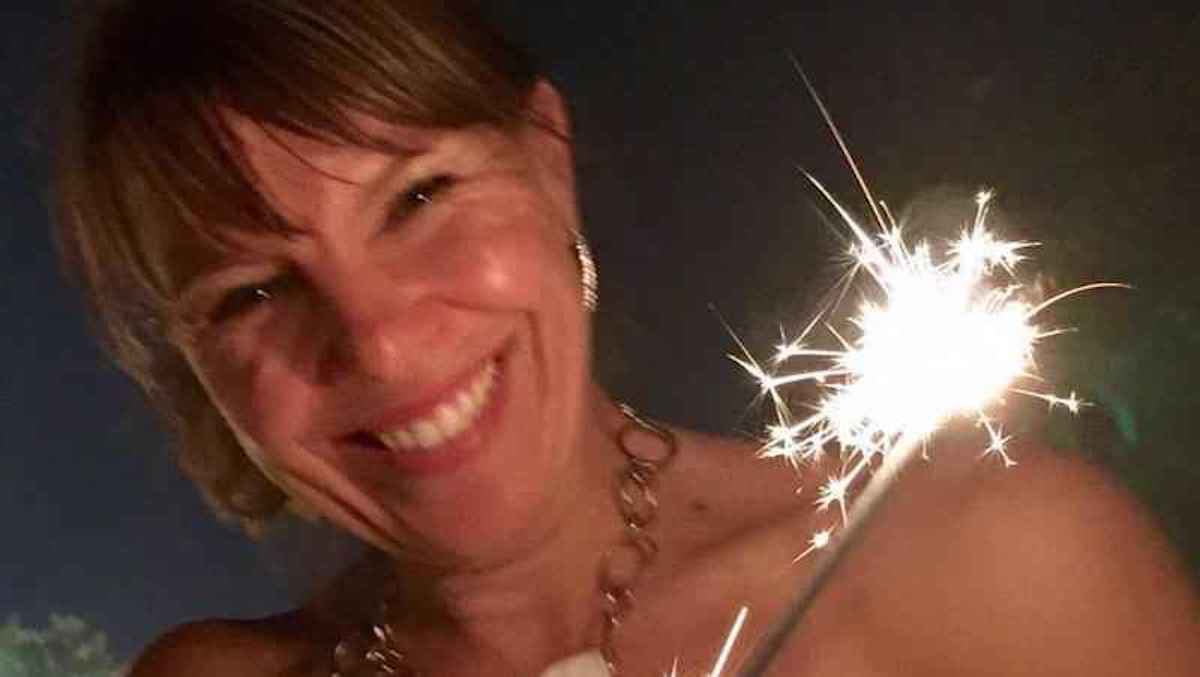 What led to a 

Southwest Airlines flight twin engine blowing out, causing the death of 

Jennifer Riordan a New Mexico Wells Fargo banking executive? 
Jennifer Riordan a Wells Fargo bank executive from New Mexico has been identified as the female passenger who died whilst on a Southwest Airlines flight Tuesday after an engine exploded midair, causing shrapnel to shatter a passenger window.
At the time, the Albuquerque mother of two had been sitting along the left window aisle when one of the twin engines of the Boeing 737 burst as the plane traveled at an altitude of 30,000 feet shortly after take off from NYC's LaGuardia Airport.
Fellow passengers scrambled to keep Riordan from being literally sucked out of the plane as she was held down for 12 minutes until the plane landed at nearby Philadelphia.
Southwest Airlines Flight 1380 had just departed en route to Dallas when the plane's left engine suddenly burst around 11:30 a.m according to social media posts from shell shocked passengers.
The plane was able to make a 'safe' emergency plane landing at Philadelphia International Airport while only running on one engine.
The incident led to seven passengers injured amongst 149 passengers and crew onboard. Despite Riordan being immediately transported to a Philadelphia hospital the banking executive later died from her injuries cbsnews reported.
Social media posts told of passengers breathing through oxygen masks that dropped from the ceiling and saying their prayers and bracing for impact. Others meanwhile had paid the eight dollars to access internet access where they proceeded to say goodbye to loved ones.
Following Tuesday's mishap, National Transportation Safety Board chairman Robert Sumwalt said the onboard fatality was the first passenger fatality in a U.S. airline accident since 2009.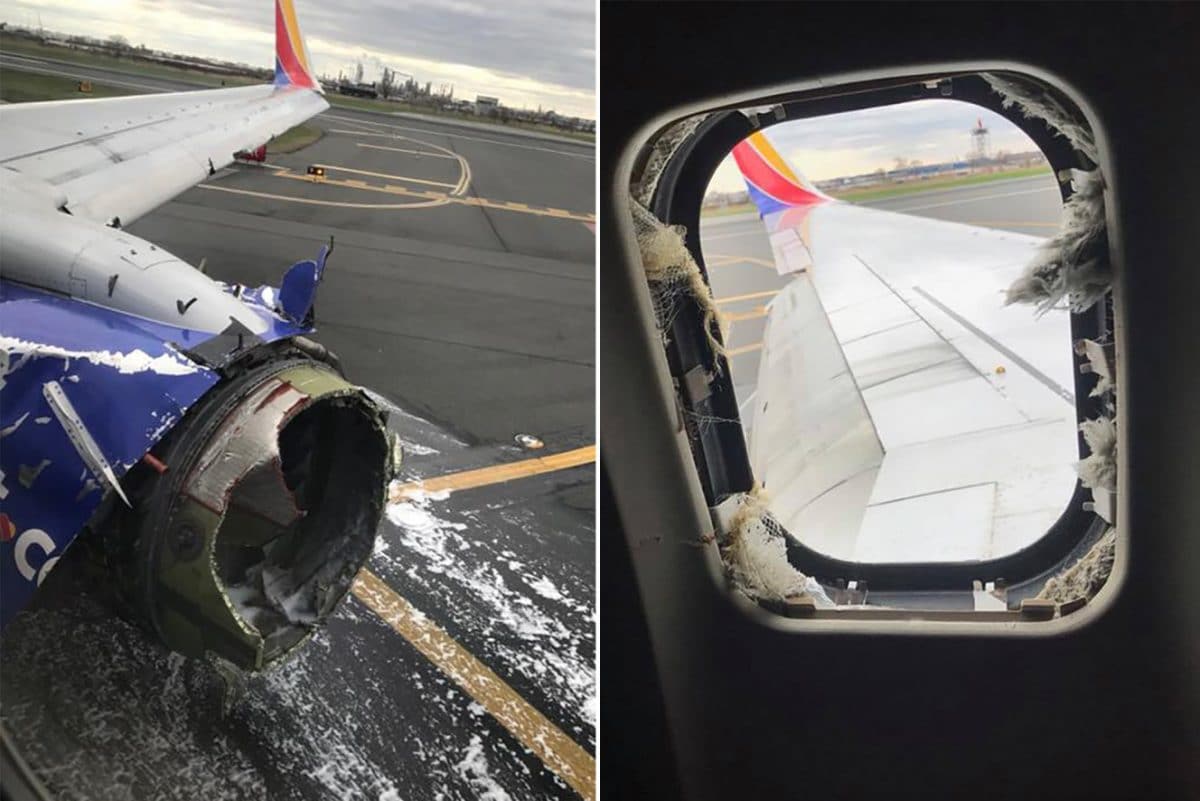 TERRIFYING: Video from inside a Southwest Airlines plane shows passengers securing oxygen masks after an engine reportedly exploded. Several injuries have been reported. MORE: https://t.co/s2TtP2uUIp

(Video courtesy of Marty Martinez) pic.twitter.com/pyb2bFWiVC

— FOX 5 DC (@fox5dc) April 17, 2018
"In her memory–please remember to always be kind, loving, caring, and sharing." Jennifer Riordan's family has released these photos and this statement. @kob4 #ABQ pic.twitter.com/JgTgdobfRw

— Erica Zucco ?? (@ericazucco) April 17, 2018
The victim has been identified as Jennifer Riordan, a New Mexico mother and business executive.
Witnesses tell NBC News, her head and arms were pulled out of the window. Other passengers pulled her back in and performed CPR.https://t.co/vXvbIFkMOa pic.twitter.com/qV5qBpZneW

— Gordon Loesch (@WPXIGordon) April 17, 2018
Jennifer Riordan Southwest Airlines victim: What caused the blowout? 
Kob reported Riordan, a vice president at Wells Fargo being married to a top executive in former Albuquerque Mayor Richard Berry's administration. Her husband, Michael, served as the city's chief operating officer.
Noted Riordan's LinkedIn profile, 'I manage Wells Fargo employee volunteer service to non-profits in New Mexico by nearly 1,700 employees in addition to representing the company on various boards in the community'. 
At the time of Riordan's tragic death, the banking executive had been in New York City on a business trip and was returning home to be with her husband and their two children reported the Albuquerque Journal.
The Federal Aviation Administration said the crew reported damage to one of the engines, the fuselage and at least one window. The NTSB sent a team of investigators to Philadelphia. Sumwalt said the engine will be taken apart and examined to understand what caused the failure.
At a Dallas press conference, Southwest CEO Gary Kelly said that there were no problems with the plane or its engine when it was inspected Sunday.
The jet's CFM56-7B engines were made by CFM International, jointly owned by General Electric and Safran Aircraft Engines of France.
CFM said it sent experts to help NTSB investigators. In a statement, it said the CFM56-7B has had 'an outstanding safety and reliability record' since its debut in 1997, powering more than 6,700 aircraft worldwide.
Last year, the engine maker and the Federal Aviation Administration instructed airlines to make ultrasonic inspections of the fan blades of engines like those on the Southwest jet. The FAA said the move was prompted by a report of a fan blade failing and hurling debris. But it was unclear whether the particular engine that failed on Tuesday was covered by the directives.
In August 2016, a Southwest Boeing 737-700 jet blew an engine as it flew from New Orleans to Orlando, Florida, and shrapnel tore a 5-by-16-inch hole just above the wing. The plane landed safely. The NTSB said a fan blade had broken off, apparently because of metal fatigue.
What are the odds of your plane crashing anyway?
Jennifer Riordan of #ABQ died after Southwest engine failed midair @KOB4 pic.twitter.com/U0XCT8PrgA

— Jen French (@JenFrenchKOB) April 17, 2018
I hope @SouthwestAir has a lot of disposable money. #HugeLawsuit #JenniferRiordan pic.twitter.com/rZqrsL55Xh

— GALifornia GOP (@ECcandid) April 17, 2018
STATEMENT from the family of Jennifer Riordan, the @SouthwestAir passenger killed during the explosive decompression of SWA 1380 this morning. She was an Albuquerque, NM resident. pic.twitter.com/s4nf6O22JW

— Jason Whitely (@JasonWhitely) April 18, 2018