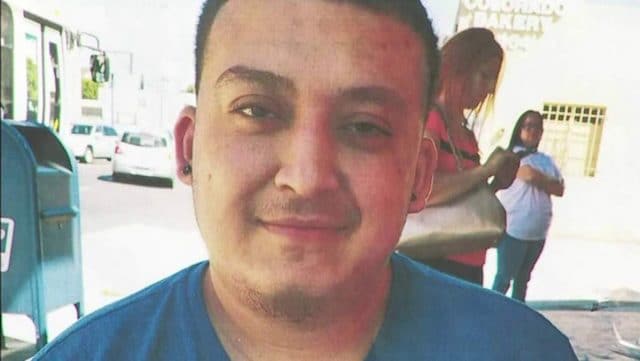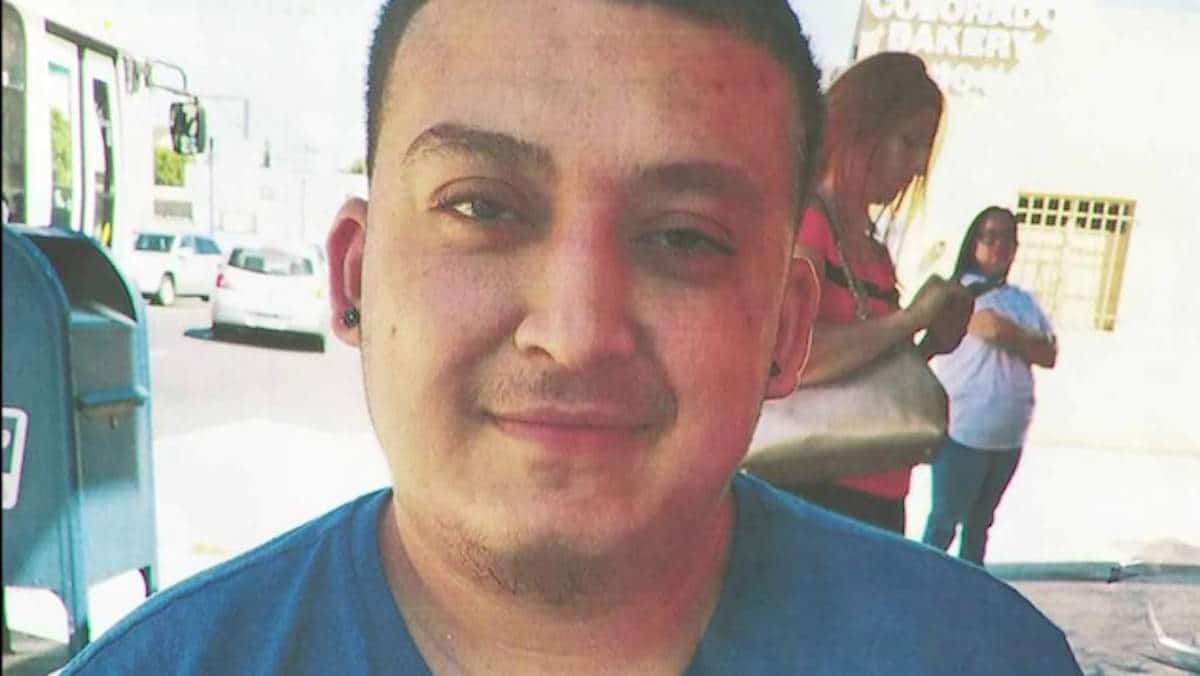 Christopher Lopez is killed after a boulder rock struck him as he sat on the passenger side of a moving vehicle underneath a Pasadena, California overpass. Perpetrator(s) still at large. 
Authorities have asked witnesses to step forward after telling of someone intentionally threw a 35 pound boulder from a Pasadena, California overpass which led to the death of Christopher Lopez (Cris Lopez) as he sat in the passenger side of a moving vehicle below.
The man's death comes as Lopez, 23 and his wife, Guadalupe Gutierrez, 21 were at that very moment making their way underneath the 134 Freeway overpass when the boulder struck the passenger windshield and striking the man.
The exact location of the incident was given as Orange Grove Blvd. & 134 in Pasadena, California.
At the time, Gutierrez had been driving the vehicle with the couple's 4-year-old daughter and Gutierrez' mother in the backseat.
Despite being rushed to hospital, The Los Angeles Times reported the husband dying shortly after. The husband's death comes as Gutierrez is pregnant with the couple's second child.
While Gutierrez, her mother and daughter were not hurt, the The Associated Press reported all three family members being shaken.
The CHP believes the boulder weighed between 30-35 pounds. Here is what the damage looked like. pic.twitter.com/sb22VvVvPo

— Alejandra Molina (@alemolina) March 15, 2018
Christopher Lopez Pasadena boulder rock overpass death: 'This was an intentional act'.
During an ensuing press conference on Thursday, Lt. Chuck Geletko with the California Highway Patrol said the rock had been the size of a basketball.
Told Geletko, 'Any prudent person would know that a boulder that size would seriously harm someone driving on the freeway below.'
'This was an intentional act,' reiterated the officer. 'We need help from the public to find the person who committed this atrocious act.'
Adding, 'This was an innocent family driving home,'
'Because of a careless person or persons, their lives will be forever changed'. 
Offered Lopez's wife at the press conference, 'Out of nowhere. Now, he's gone,'
Adding, 'He didn't deserve this'.
Yet to be necessarily understood is how the rock came to be thrown from the overpass and what motivated the perpetrator(s).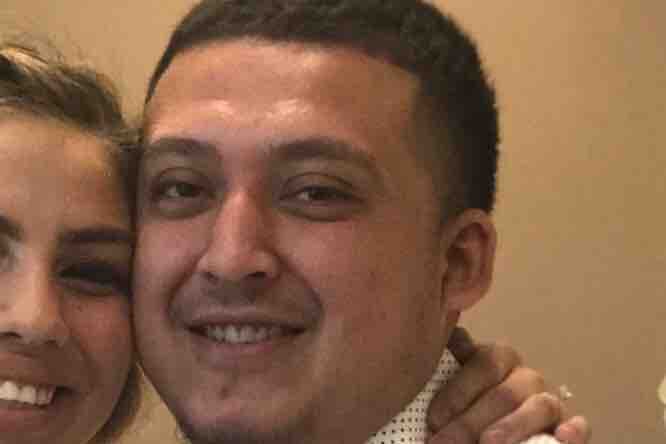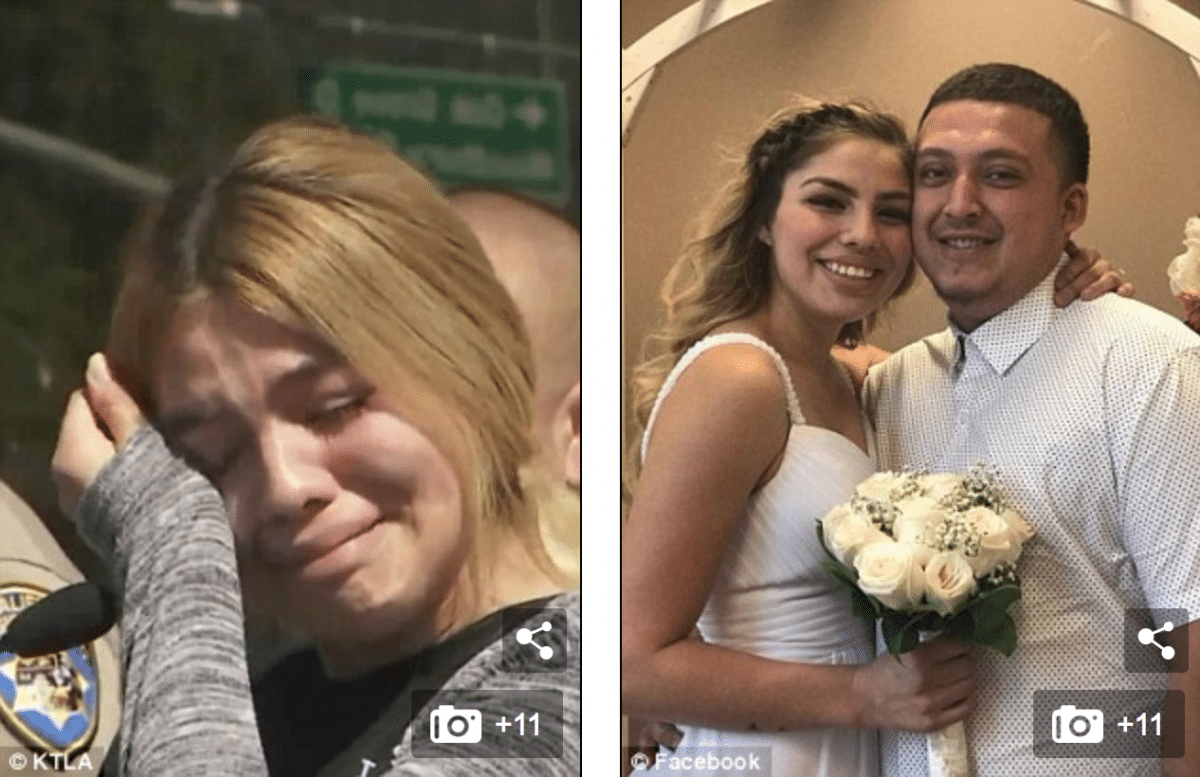 Police seek information in latest overpass boulder rock death: 
Tuesday's incident follows an October 2017, incident which led to Michigan man, Kenneth White, 27, being killed after teens threw a rock through his windshield.
Both California Highway Patrol officials and Lopez's family urged anyone with any information about the deadly incident to come forward. Police are also investigating any surveillance footage in the area, according to The Pasadena Star-News. Additionally, they plan to go to a nearby homeless encampment to see if there were any witnesses present.
Anyone with information is urged to call the CHP Altadena Area Station at (626) 296-8100. Anonymous tips can be submitted through Crime Stoppers by calling (800) 222-TIPS.
A GoFundme page for Lopez's funeral expenses as of early Friday evening, EST had raised $14,731 of a $16K goal.