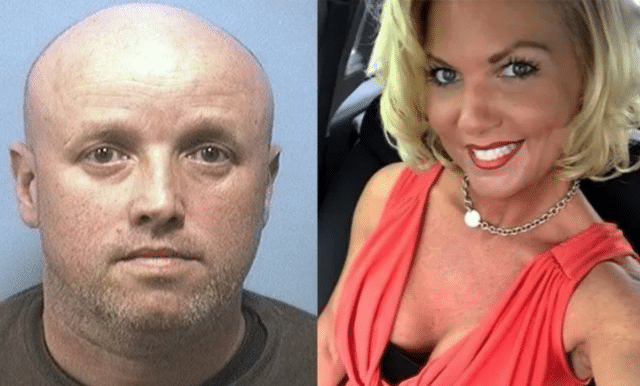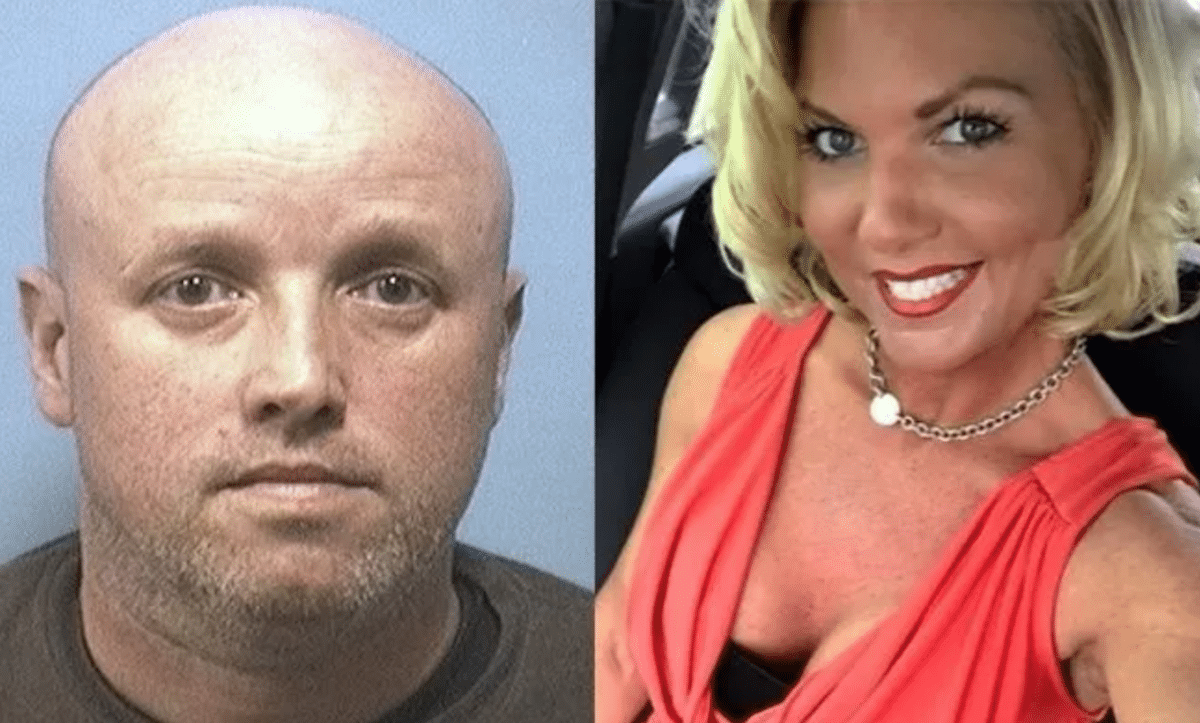 William Jeff West the husband of Kathleen Dawn West otherwise known as Kitty Kat, her double life alias is charged with the exhibitionist's bludgeoning murder death. 
Released court records indicate Kitty Kat West, a Calera, Alabama wife and mother of one living a clandestine double life dying after having been hit in the head with a bottle of absinthe.
The release comes a day after William Jeff West was arrested and charged with the murder of his wife, Kathleen Dawn 'Kat' West, Thursday. The arrest comes sex weks after the bloodied body of the 42 year old exhibitionist wife was found in front of the family home. 
According to al.com an arrest warrant cited William West murdering his wife with a bottle of Lucid Absinthe. The 44 year old husband remains in the Shelby County Jail with bond set at $500,000.
The warrant states Jeff West did, 'with the intent to cause the death of another person…caused the death of Kathleen Dawn West.' Police said she died from blunt force trauma to the head, but did not say whether the deadly assault happened inside of the home, or outside on the street where her body was found.
According to the charging documents, Kat West was killed Friday, Jan. 12. Her body was discovered about 5 a.m. Saturday, Jan. 13, by a 19-year-old neighbor who was on her way to work at a fast-food restaurant. The victim was wearing only a sports bra. A cell phone was nearby with a green bottle on top of it, which witnesses said appeared staged.
A Lucid Absinthe bottle is green, but the witness did not specify the name of the liquor.
Surveillance footage from R & R Wine and Liquor in Calera, were the Wests had gone on a 'date night' showed the couple buying a bottle of Lucid Absinthe and a bottle of Jameson Irish Whiskey the evening before. Video shows Kat West laughing and, at one point, getting a pat on her bottom from her husband.
The pair arrived in a dark Chevy truck or SUV, and all seemed normal, the store owner told via Inside Edition. Kat West's body, however, was discovered at 5 a.m. the following day, on Saturday, Jan. 13.
Noted a dispatcher the following morning, 'Female in the roadway, naked. CPR no longer in progress. Female not breathing.'
Jeff West, the husband of Kathleen "Kitty Kat" West, has been arrested for his wife's murder. Was his motive related to her moonlighting on an adult website? https://t.co/XJJAZqkQ54

— Crime & Justice (@CrimeJusticeHLN) February 23, 2018
William Jeff West murder motive? By crime or passion? Or jealousy and rage?
Describing Jeff West's demeanor on the morning of his wife's discovery the 19 year old neighbor who first came across the man's wife body said, 'It was odd. It was very odd'.
Adding, 'He walked out like it didn't even matter to him.'
Her father, in a previous interview with AL.com, said Kat West was facedown, partially in the street and partially in the grass of the across-the-street neighbor's yard. He touched her back to see if she was breathing, and she was not, he said.
About that time, he said, Jeff West walked out of the couple's home and said, 'What's going on? That's my wife,' the witness said.
He was told Kat West was dead and, at that point, Jeff West put his cigarette out in the street and walked back inside. 'He didn't cry, didn't show no facial expressions,' the witness said.
Jeff West's father, William West, on Thursday during a press meeting said he believes his son is innocent. He said his son has obtained a lawyer, but court records do not yet list that lawyer.
'He was a suspect in the very beginning,' Calera Police Chief Sean Lemley said Thursday.
Lemley said there were few details he could release about what led up to the homicide and what, specifically, made Jeff West their primary suspect. 'We know exactly what happened that night,' Lemley said. 'And we do have evidence to support that.'
Received forensic evidence Tuesday night led to police filing an arrest warrant for the husband the following morning.
Lemley said investigators spoke twice with Jeff West prior to his arrest Thursday. 'In the times that I have seen him,' Lemley said, 'he didn't seem to be very upset.'
Kat West's husband's arrest comes following speculation that the wife's murder may have been somehow connected to her double life, in public a doting mother of a 12 year old but privately, on the web, an online exhibitionist who sold racy photos of herself on the using the online persona Kitty Kat West. It remained unclear to what degree the husband had been aware of his wife's double life and whether he had murdered the woman in a fit of jealousy or sense of betrayal?
A preliminary hearing in the case has been set for March 21.
Kitty Kat West death: Alabama mother leading secret double life online found dead outside home Kitty Kat West death.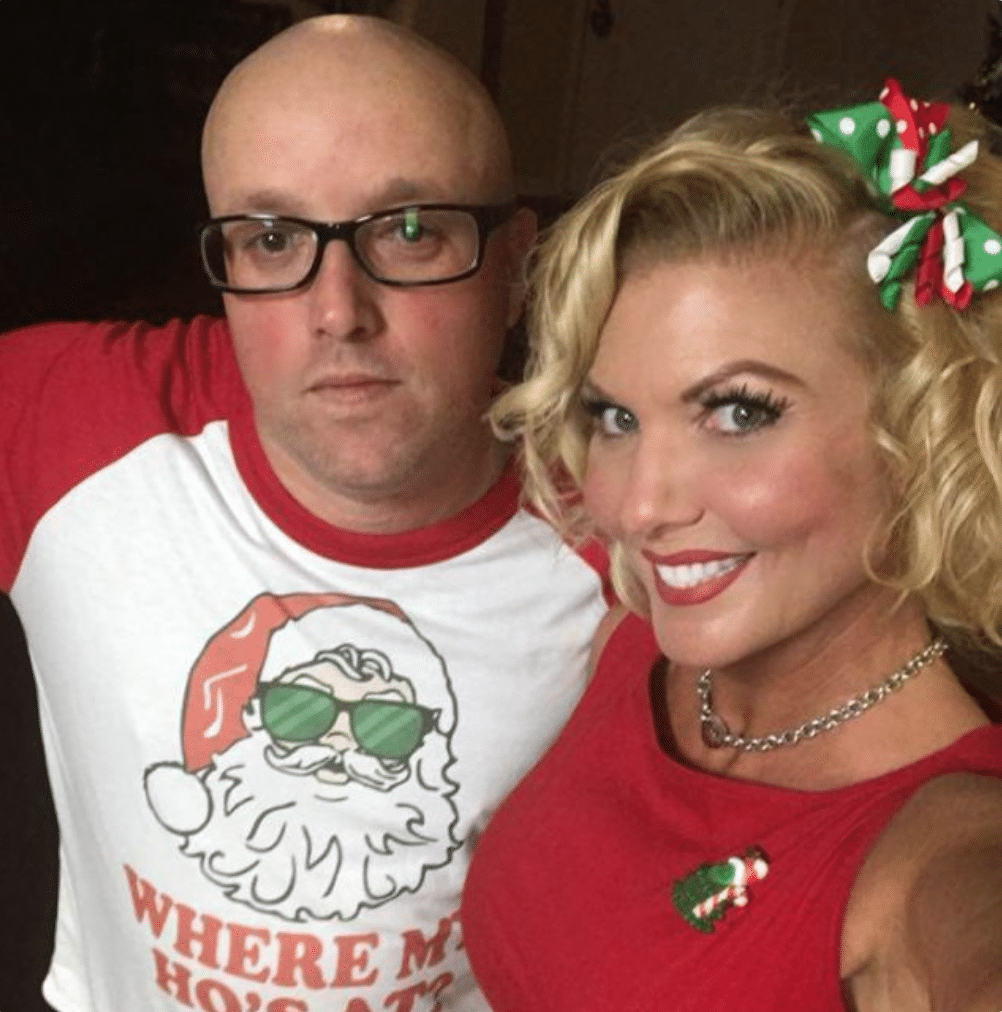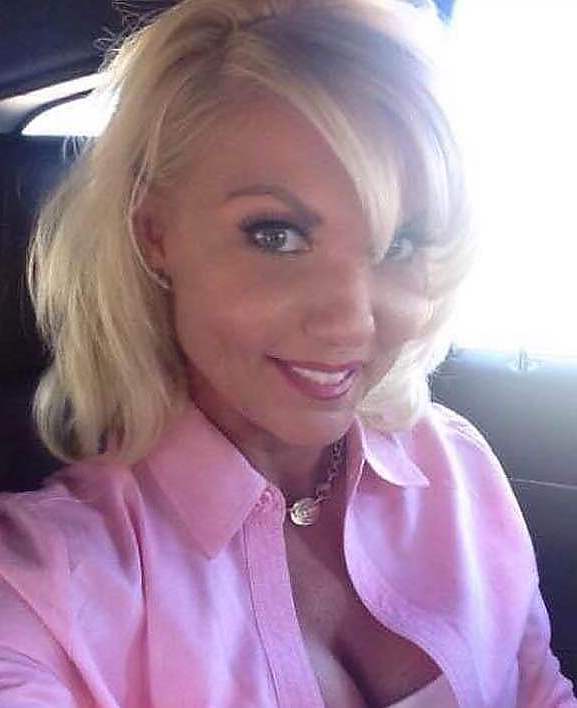 Happy Sinful Sunday ?
New pics up on site;)

Hi;) please check out my subscription ? https://t.co/lMgpi9OmgK pic.twitter.com/ehvRljwctC

— kitty (@kittykatwest75) January 7, 2018