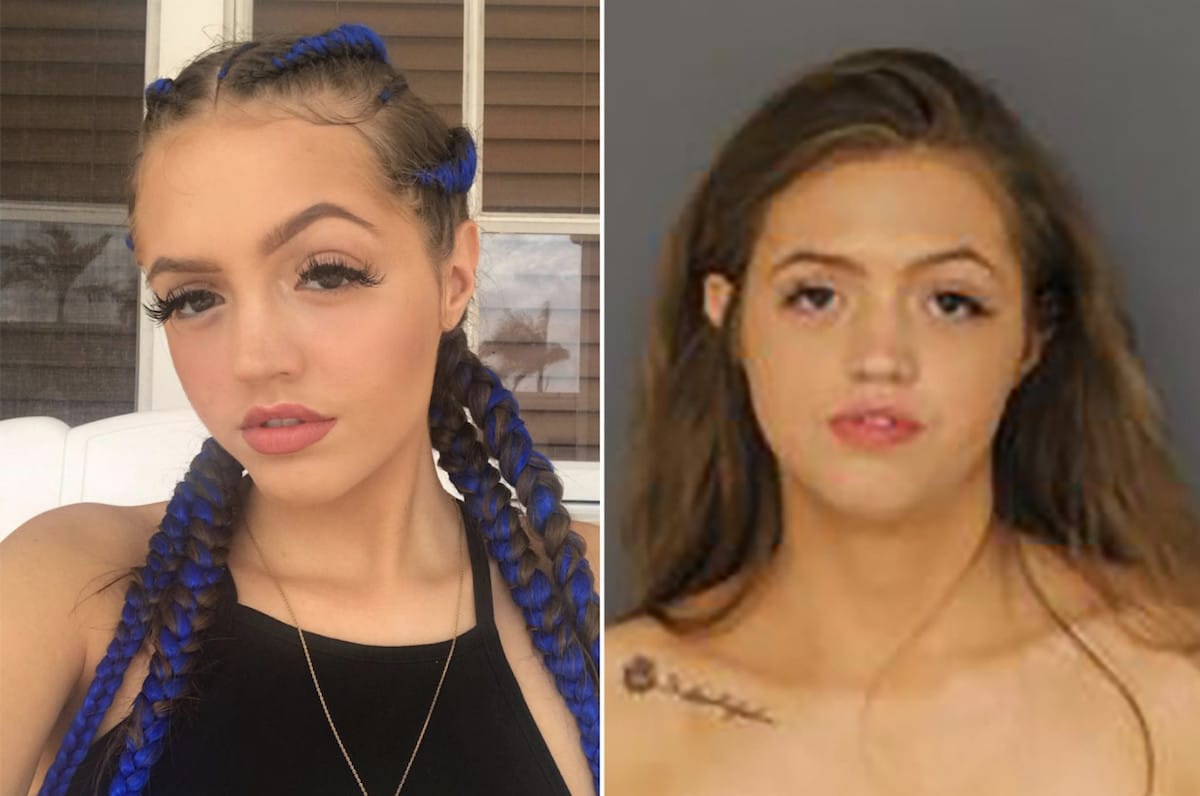 Victoria Waldrip a North Carolina teen by the Instagram name of 'Woah Vicky' known for deriding blacks courts controversy after courting the sympathy of the black live movement.
Victoria Waldrip a 17 year old North Carolina teen girl, otherwise known for her social media persona, which takes aim at black culture (while insisting she is black) has stoked controversy following a Saturday night arrest for allegedly kicking a police officer.
The teen who goes by 'Woah Vicky' on Instagram (under the handle, imwoahvicky) was arrested at the Four Seasons Town Centre Mall in Greensboro and charged with trespassing, assault on a law enforcement officer and resisting arrest, according to the Greensboro Police Department.
Despite presenting herself as a black woman in social media posts, the blond, fair-skinned Georgia native was listed as white in her police report.
According to WNCN, Waldrip was initially taken into custody for trespassing after mall security and police gave her 'multiple opportunities to leave', before eventually being arrested. Matters escalated when the social media star/troll resisted and proceeding to kick an officer. 
But it gets better…
During the ensuing melee, a man accompanying Waldrip began shouting and 'acting disorderly' — prompting other people to scream and run through the mall, according to police.
At one point, an unidentified person yelled about 'shots being fired,' causing 'mass panic' (naturally) at the mall, police said. Dispatchers received several calls about an active shooter, with officers soon confirming that those reports were false. Waldrip was the only person taken into custody.
Waldrip went home Sunday after being released. 
Victoria Waldrip aka Woah Vicky: 'What makes anyone black anyway?'
After her release, Waldrip posted a video on her social media page of her hugging a black man whom she referred to as her 'uncle.' She also claimed that police were racist toward her, along with the #blacklivesmatter hashtag (do you suppose?).
In previous videos, Waldrip drops the N-word, poses with guns, sells weaves, wears do-rags over her straight hair and does makeup tutorials aimed at black women.
Waldrip's dizzy ascent up the social media stakes (with 1.4m followers and rising) comes after first releasing a video claiming that she was black in 2017.
In the video, the teen cited an ancestory.com test showing that she was 25 per cent black as being the reasoning she now considers herself to be African American.
An assessment that many challenge, pointing out the white teen hasn't had to contend with the typical experience most African Americans relate to, never mind the notion of leveraging off a movement's desire to seek autonomy and equality while dissing the very same individuals Waldrip insists she champions.
Of note, a screenshot of Waldrip's purporting to be that of the teen, shows the daughter of two white parents having 44 per cent of her alleged genetics coming from Africa, with 25 specifically coming from Mali and Cameroon. The screen shot for reasons not known didn't list the other 19 per cent….