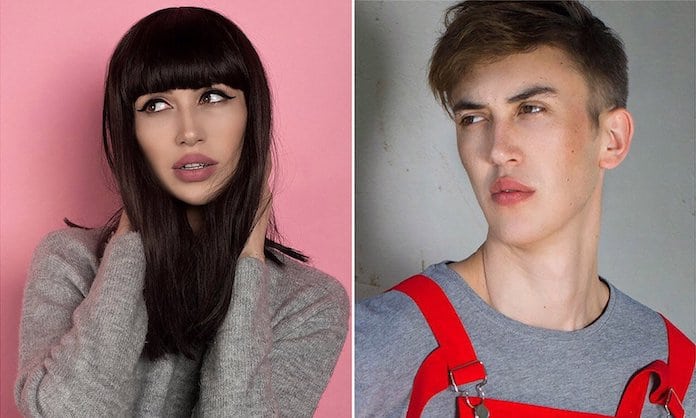 Ilay Dyagilev Kazakhstan beauty finalist: How a male model pretended to be a woman and beat out 4000 beauty pageant contestants. Re-defining female beauty. 
Ilay Dyagilev a 22 year old male model has caused disconcert after beating 4000 female beauty pageant contestants to reach the finals of a Kazakhstan glamor contest after pretending to be a woman.
It wasn't until reaching the last stage of the pageant that the male model conceded setting out to fool organizers.
Told the model two days after reaching the cut of final 16, 'Many girls think that appearance is the main thing and it is a hard job to be beautiful,'
'My friends and I, we had a debate on beauty, and I decided to take part in the pageant. I've always been a champion of natural beauty.
'You can see that many young women look identical, the same make-up, the same style – and they believe that they are beautiful if they follow trends. I don't think so.'
Having reached the finals, Dyagilev relented, telling the organizers of 'Miss Virtual Kazakhstan' along with online voters that they had been conned. 
'I came through to the finale and decided to expose the identity of Arina Alieva when I realized it had gone too far.
'At the very beginning there were around 4,000 applications from across Kazakhstan, but I got to the final,' he said.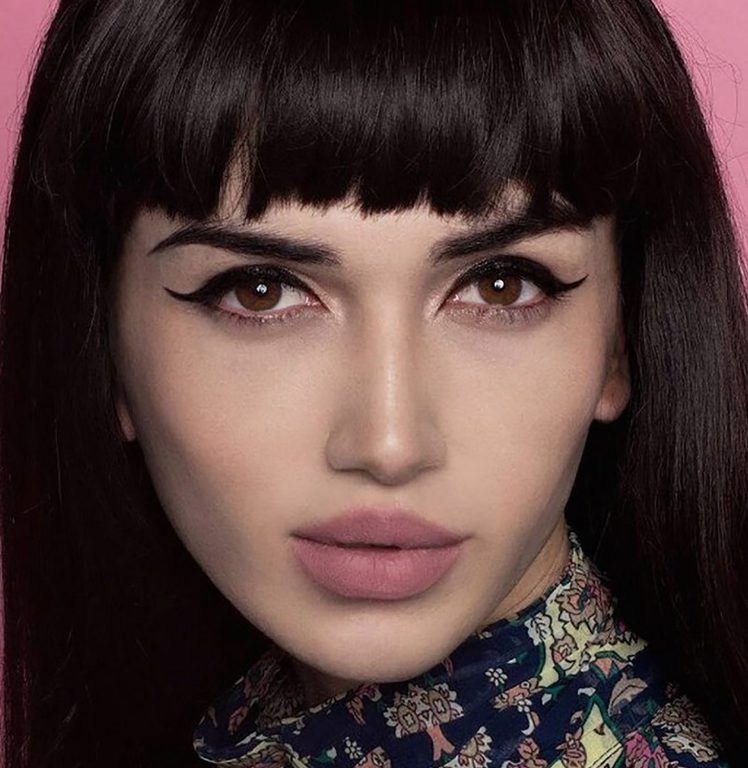 Ilay

 Dyagilev Kazakhstan beauty finalist challenging visions of female beauty:
Local media reported organizers saying they were 'shocked' by the revelation of the man from Almaty.
Ilay's confession led to him being removed from the finalists and replaced by Aikerim Temirkhanova, 18 reported the dailymail. 
She has scored 1975 votes in the semi final compared with 2012 for the fake Arina Alieva that Ilav had adopted as his nom de plume. 
The imposter came through a semi-final which whittled the numbers down from 142 to 16.
The feat follows another instance in neighboring Russia last year, when male student Andrey Nagorny, 20, posed as a lingerie model and won a contest.
The 'striking brunette' used his girlfriend's lingerie and makeup and called himself Ms Avacado.
After the organizers discovered the truth in the contest on the Pacific island of Sakhalin, he was stripped of the title and prize. 
And then there were these sampling comments on the web that caught this author's attention, see what you think?
'It's true what he says, a lot of young women look the same with all the makeup they put on. Even more so now with Botox & fillers. Individuality is long gone.'
'He's followed the most common trends – winged eyeliner, over-lined lips, contouring etc. and the result is a generic looking attractive woman.'
'Anyone ever heard of androgyny?' 
'I think this is a PR thing to make people talk about this contest!'