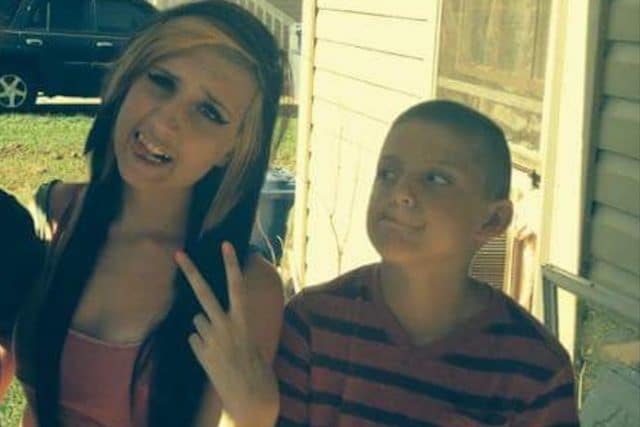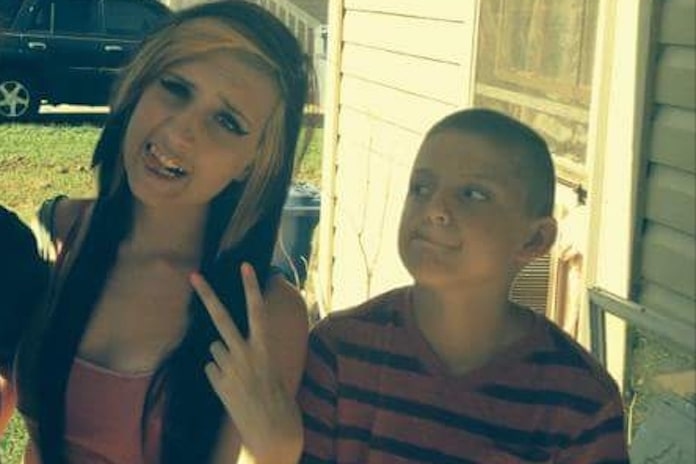 What led to Tony Parker, a Calhoun County, Alabama man fatally shooting his two children, along with his dead daughter's fiance then self in a triple murder suicide?
Tony Parker a 49 year old White Plains, Calhoun County, Alabama father has killed himself after shooting dead his 12 year old son, 19 year old teenage daughter, her fiancé, then self in an apparent triple murder suicide.
Authorities told of the father killing his twelve year old son, Rusty Parker, his teen daughter, Heather Parker, along with her fiancé, Brandon Roberts, shortly before 12.45pm, Thursday, January 18th.
From there, police said the man left the scene, calling 911, telling cops what he had done while threatening to kill himself. At some point the father also called his sister and relayed what had happened. 
Alabama's Abc33/40 reported the father soon afterwards being found deceased at the Rabbittown Cafe.
It is not clear if the Alabama father worked there or if anyone else was inside at the time.
The venue is understood to be a few miles away from where three deceased youths were found. 
To date, police have not come to understand the motive for the killings. 
How did Tony Parker, Calhoun County father come to have his victims at his property prior to the shooting?
Police said, Parker's children were not living with their father, as questions are now being asked as to how and why Rusty and Heather and her fiance came to be at Parker's house on the day of the shooting.
Of note, a report via WIAT told of the slain children's mother being out of town at the time. It wasn't immediately clear if Parker was divorced or estranged from the children's mother.
A regard of Parker's Facebook page revealed the man posting in October, 2014, 'To. My. Wife. Love. You.'
In a press release, police told of having received a 911 call from the father saying he had shot the three youngsters and was planning to kill himself. 
He gave police the address of his home. When officers arrived, they found the three victims in the front yard. 
'When the deputy got there he found three bodies in the front yard, none of which were the man that called. 
'We pulled the coordinates of the origin of the 911 call and traced it back to the Rabbittown store,' Calhoun County Sheriff Matthew Wade told The Anniston Star.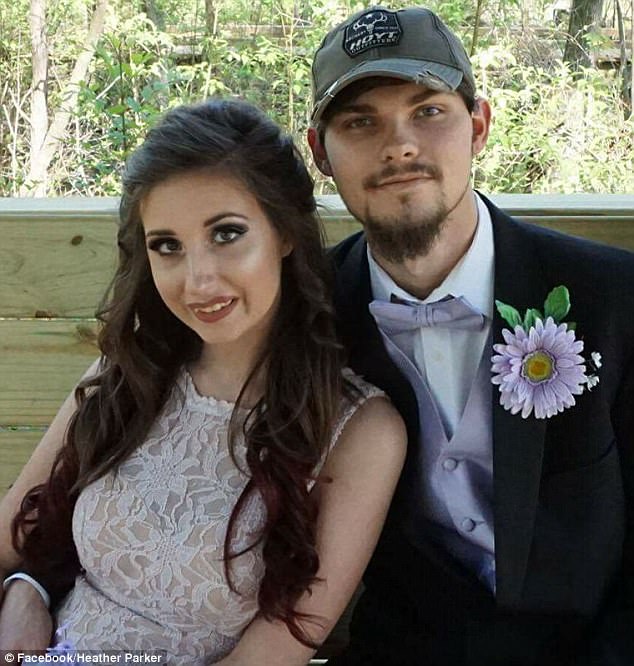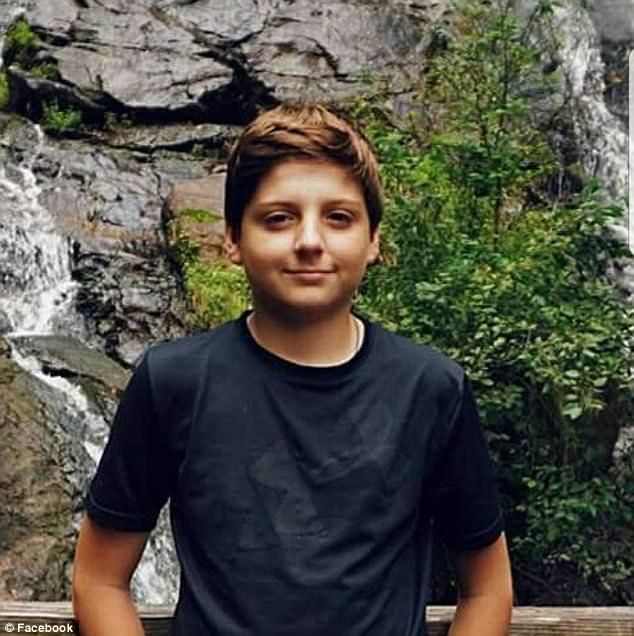 Family grieve the loss of Alabama father, Tony Parker's shooting victims:
Friends of the 19-year-old slain teen said Heather was training to become a nurse and was receiving 'straight A's' at college. 
Her fiance worked as a forklifter for a an office furniture company in Georgia. 
His devastated mother was at a loss over his death on Thursday. 
Posted the fiance's mother on Facebook upon news of her son's shooting death, 'I miss my baby boy so dang much,'
Adding,  'I just want to hold him and never let go. 
'Please continue to pray for my family'.
Friends have since responded to the tragedy by setting up a fundraising effort to help Rusty and Heather's mother pay for their burials. 
Wrote one individual on the GoFundMe page: 'Heather, beautiful soul, was going to school to be a nurse, and getting straight A's. 
[She] was engaged to a man that loved her. 
'Rusty, young soul, was just beginning his life.' 
To date as of Friday 11am EST, $285 of an earmarked target of $200, 000 had only been raised…..