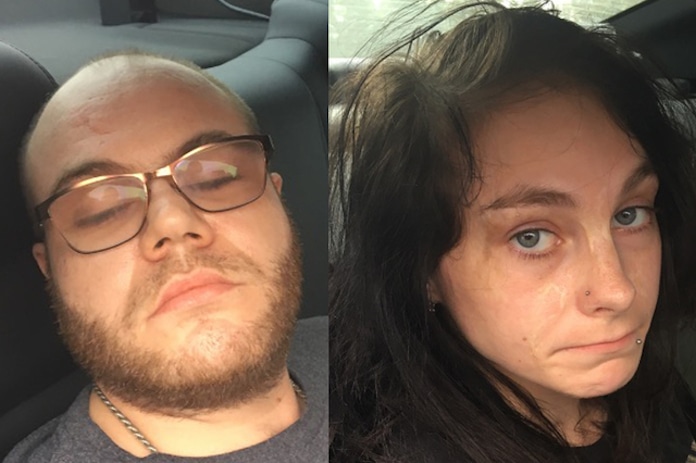 Candice Diaz and Brad Fields arrested as biological father says mother didn't kill toddler, Gabby Barrett, pointing fingers at boyfriend.
US Marshals have captured a Sumpter Township, Michigan couple wanted in the death of a 4-year-old little girl, Gabby Barrett.
A report via foxnews told of Candice Diaz and Brad Fields' arrested at Lake Park, Georgia near the Florida state line. 
The fugitive couple's arrest Tuesday afternoon follows Wayne County Prosecutor's Office issuing an arrest warrant after charging the couple with second-degree murder, felony murder, first-degree child abuse and torture, reported WDIV. 
Gabby was found unresponsive and with burns on her body by family members at the Rawsonville Woods mobile home community in Sumpter Township on New Year's Day. She was rushed to St. Joseph Mercy Hospital in Ann Arbor, where she was pronounced dead.
The girl's death was ruled a homicide two days later, after an autopsy which also revealed additional traumatic injuries and evidence of Battered Child Syndrome.
While Sumpter Township Police believe Gabby's mother, Diaz and her boyfriend, Fields. are responsible for the girl's death, Gabby's biological father conceded never having seen his ex abusing their daughter.
Told Kyle Barrett, 'Do I do I think she did it? To be honest with you, no. I think she had something to do with it but I think it was her boyfriend that actually abused them'.
Gabby Barrett dead: Michigan mother and boyfriend wanted for murder, torture in death of 4-year-old daughter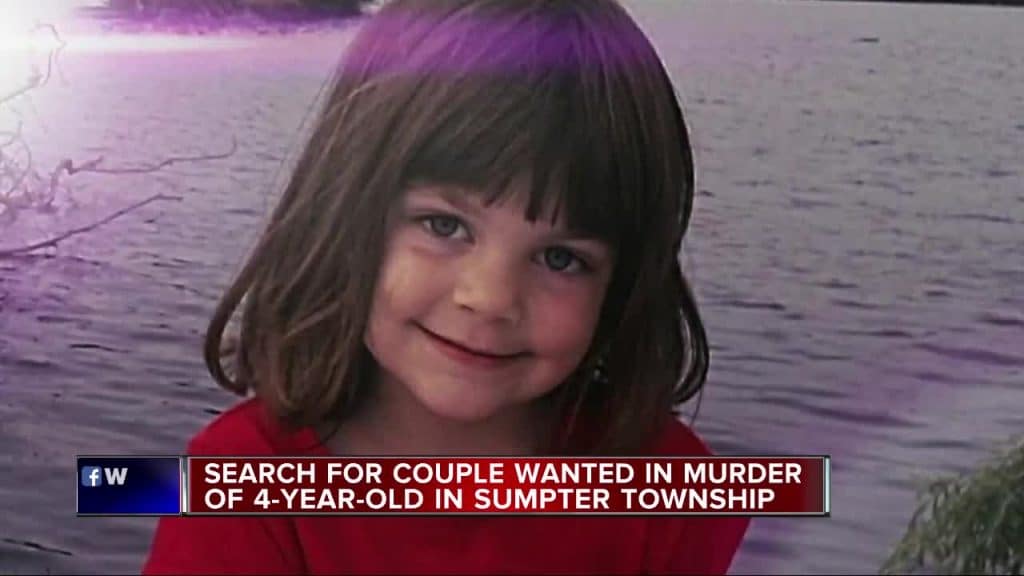 Candice Diaz and Brad Fields arrested: CPS had ample opportunities to take Gabby but never acted.
Barrett's comments corroborate sentiments expressed by Fields' relatives, who described him as 'a very violent, scary person' in an interview with Fox 2 Detroit.
'You could tell that he had a lot of control over [Diaz],' Ken Stambaugh, Fields' cousin, said. 'If another man came into the room she put her head down, wasn't allowed to talk or had to leave the room.'
In May 2016, Fields was arrested and charged with aggravated domestic violence after Diaz accused him of assaulting her multiple times and shooting her dog. After Fields was arrested, police accused him of staging what he claimed was a self-inflicted gunshot wound, according to a contemporaneous report from MLive.com.
The man was later arrested and charged with domestic violence. Fields was also booked on firearm possession, firearm possession by a felon. He was not convicted of those crimes.
During the same time period, police found Diaz attempting to alter the ID marks on a firearm and possessing a controlled substance without a prescription, court records show.
She pleaded guilty to both counts and was sentenced to three days in Wayne County Jail and two years probation.
In 2006, Fields pleaded guilty to carrying an unauthorized concealed weapon and served a year of probation.
According to neighbors, Child Protective Services had been to the home several times over the years, but the children were never taken from the home.
No one from CPS was immediately available for comment.