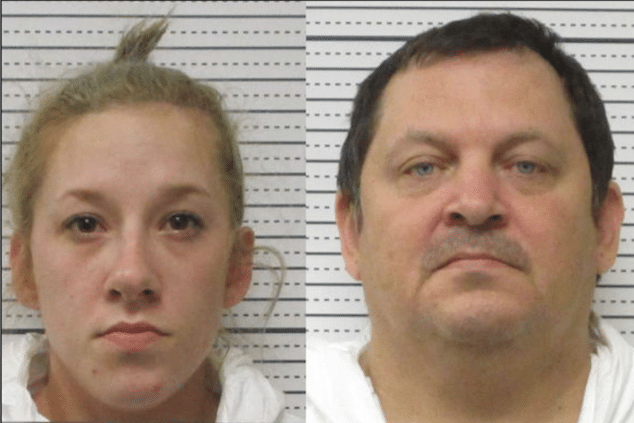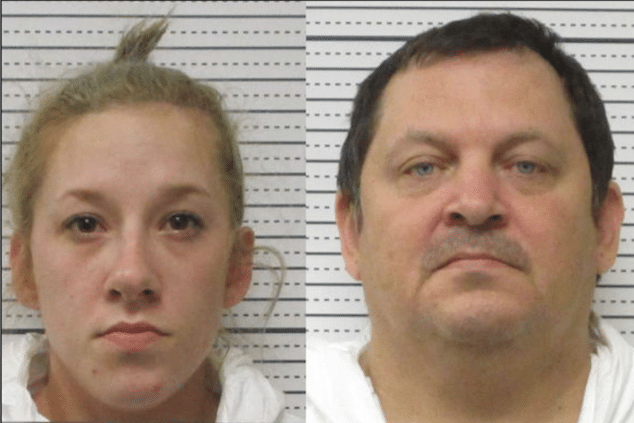 Sydney Loofe dead: Did Bailey Boswell and Aubrey Trail murder missing Nebraska Tinder date? Foul play suspected in the murder of missing Lincoln woman.
Sydney Loofe, a 24 year old Nebraska woman, who disappeared after a Tinder date last month has been found dead.
Authorities held a press conference Tuesday saying they found the body of who they believe to be the missing 24 year old Lincoln woman after a woman's body was located in the southeast of the state, in Clay County.
The discovery told FBI's Randy Thysse comes after Loofe went missing November 16, a day after Loofe had gone out with 23 year old woman, 23-year-old Bailey Boswell, who she'd met on the dating app site.
Notice of Loofe's disappearance came when she was officially reported missing on November 16, after failing to show up for her cashier job at home improvement store Menards in Lincoln after her tinder date the evening before.
Thysse said Loofe's digital footprint led them to her body, with the missing woman's last ping on the cellphone emanating from the area where her body was found.
Thysse says an official identification is pending an autopsy. That said, officials believe foul play was involved in Loofe's death. 
Lincoln Police Chief Jeff Bliemeister told of officers discovering evidence that a crime was involved in Loofe's death. The Police Chief declined to provide specifics details.
Tragically the discovery of Loofe's body comes after the 24 year old had sent a photo to her friends on Snapchat with the message, 'ready for my date,'. Family members said Loofe had been planning on meeting someone she had met online (since identified as Boswell) prior to sending off the photo.
Of disconcert, following the Tinder date, Loofe who normally had her phone on while engaging social media, had her phone turned off, raising the question as to when she came to be killed and how long she'd been dead for?
It's believed that the body of #SydneyLoofe was located in Clay County.

Video of authorities searching the area, courtesy of @ketvlincoln: https://t.co/bft66if0oI pic.twitter.com/cQskkaqH6c

— KETV NewsWatch 7 (@KETV) December 5, 2017
Bailey Boswell and Aubrey Trail continue to be persons of interest despite no charges.
While authorities told of Loofe's Tinder date, Boswell, and Boswell's roommate Aubrey Trail, 51, continuing to be persons of interest, neither have been charged in connection to Loofe's disappearance.
That said, questions are starting to be raised as to what involvement Boswell and Trail may have had in Loofe's disappearance following a 'bizarre video' they posted on social media.
On the evening prior to her disappearance, investigators told of Loofe spending the evening with 23-year-old Boswell. The get-together had been the pair's second date after previously meeting on the dating website.
Of note, Bowell and her roommate have been jailed on unrelated charges since November 30, when they were taken into custody in Taney County, Missouri where they both remain. 
Before they were arrested last week, the pair made a recording which they posted on the Finding Sydney Loofe Facebook page.
Persons Of Interest In Sydney Loofe Case Post Video To Facebook.
Watch Here: https://t.co/Dkb1zSx8s5 pic.twitter.com/3bf6dluOl4

— MeanStreets Omaha (@MeanStreetsOMA) November 29, 2017
Bailey Boswell and Aubrey Trail video: 'Sydney Loofe is a really nice girl….'
In the video, Boswell covers her head with a hooded sweatshirt and wears large-rimmed sunglasses. Trail also appears to cover his head, though the camera only ever shows his eyes from the angle that Boswell holds the recorder.
Trail says in the video that he wants to set the record straight, saying that reports that they were not cooperating with the investigation were false.
He said after Loofe went missing, he and Boswell tried calling the police to speak to investigators only to allegedly never hear back.
Trail said he objected to the reporting on his criminal background, which included a conviction for grand theft in 2000.
'You've already crucified us in the newspapers. You've already crucified us on Facebook,' he said. 'You know, in America, I sure thought it was a trial first, but I guess not.' 
While Trail talks for most of the video, it's Boswell's face that is always seen. She speaks only for a few minutes at the end of the clip, recalling her two dates with Loofe,  describing her as a 'sweet and amazing girl'.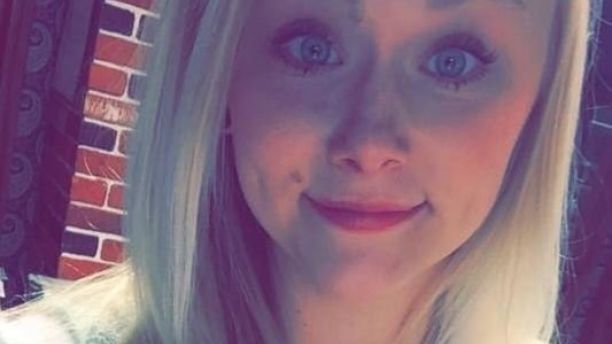 Was Sydney Loofe dropped off at a friend's home in Wilber on the evening of her disappearance? 
Boswell says she and Loofe had back-to-back dates the nights of November 14 and 15. Both nights, she says she picked Loofe up at her home and the two drove around Lincoln smoking weed. On the 15th, she says she brought her back to her home in Wilber where they smoked marijuana wax and shatter – concentrated forms of the drug. The woman also said she gave her date 'a quarter ounce of some really good weed'.
When the date was over, she says she went to take Loofe home, only to allegedly be asked to be dropped off at a friend's house.
'I haven't heard from her since,' Boswell said. She added that she 'didn't have anything to do with' her disappearance.
During the video, Boswell also admitted to using the fake name Audrey online, 'because I have warrants.'
The exact nature of Boswell's 'relationship to Trail' wasn't immediately clear, raising questions how the roommate also came to be seen in the video Boswell released 'trying' to clear both her and his name.
Of note, the Lincoln Journal Star reported Boswell and Trail living in nearby Wilber, only to leave Nebraska after Loofe disappeared.
At the Tuesday morning press conference, investigators said they haven't been able to confirm any of the claims made in the social media video. It wasn't clear whether police had been able to make any contact with the alleged friend in Wilber. Nor did police tell of tracing any phone records of any possible calls Loofe would have made notifying their friend that they were arriving.
The video ends with Boswell and Trail saying they hope Loofe is found soon while expressing their contempt for investigators.
'As far as the police department, f*** you,' Trail said.
According to her family, Loofe was definitely 'planning on coming home that night' – based on the fact that she left her car and her cat at home.
Those who knew her called her a caring and kind person, who enjoyed the outdoors and fishing.
'She's the kind of person the world needs more of,' friend Terra Gehrig told the Journal Star. 'She has a very good heart.'
Loofe is survived by her father George, a high school principal, and her mother Susie, a teacher, who live three hours away in Neligh, Nebraska. She also had two siblings.
Investigators have yet to say why anyone would have wanted to have murdered Sydney Loofe as they continue tracing through the series of events that led to her death and the eventual discovery of the missing woman's body.