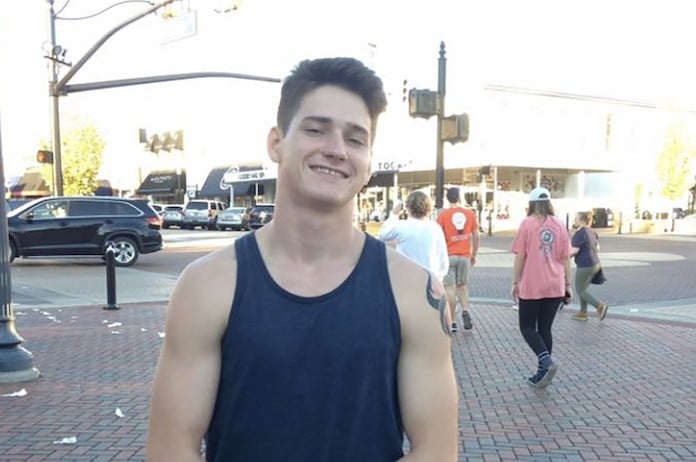 How did missing Blount County, Alabama teen, Christian Boyle come to end up dying in a now homicide murder? Police release few details.
Authorities have told of finding the body of missing Alabama teen, Christian Boyle, on Christmas Eve after the 18 year old vanishing two weeks ago.
AL.com reported Boyle missing Dec. 12 from Blount County after he stopped answering his phone.
Relatives said they were concerned because the teen's phone was off and he hadn't checked on his sick dad, reported WBRC. The son had also ceased all activities on social media which he regularly participated on. 
Told Boyle's mother, Kerry Payne via wbrc, 'I just knew something was wrong. I started texting and calling all of his friends. I knew that it was not normal and I knew that he would let me know if he was ok. I still hoped and prayed that he would come home safe.' 
A tip led investigators to find Boyle's body near his 2001 silver Oldsmobile Alero Monday night on Cold Branch Road.
Authorities are investigating his death at a homicide. The nature of Boyle's death wasn't revealed. 
Boyle's family created a GoFundMe page to raise money for his funeral.
'There was no life insurance, no ways to fund a funeral, and with such unfortunate events we have to ask upon our loved ones for help,' the page said.
Reiterated Boyle's devastated mother, 'I want them to know that these people deserve to be punished for what they did to our son and if they have a heart they will call the police," she begged'. 
An investigation is still ongoing. No further details were readily available. Anyone with information is urged to contact the Blount County Sheriff's Office at 205-625-4127.