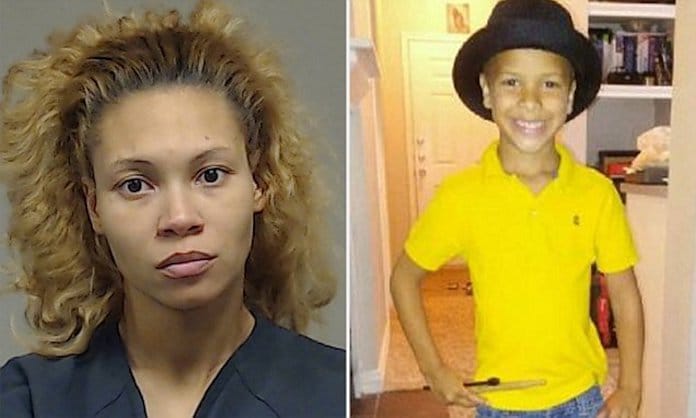 What led to Brooke Ashley Craig shooting dead the seven year old son of her boyfriend as the father sought to 'remove himself and his children' from a 'volatile situation'. 
Brooke Ashley Craig a 26 year old Texas woman has been arrested after allegedly shooting and killing her 24 year old drug dealer boyfriend's seven year old son.
Killed was seven year old boy Kaden Green, who was allegedly fatally wounded in a late Thursday afternoon disturbance at the boyfriend's home. 
It wasn't until a police investigation led to the issuance of a capital murder warrant for the girlfriend that cops then became embroiled in a high speed police chase as the girlfriend, with her boyfriend as passenger sough to make a getaway, early Friday morning.
The boyfriend was identified as alleged drug dealer Cameron Castillo. 
A Child Protective Services spokeswoman described the passenger as the child's father while saying that Craig was not the child's mother. 
Abcnews reported the seven year old boy being shot in the chest as his father's girlfriend opened fire as the man drove away with his son and two other children. Those siblings were identified as a 4-year-old boy and 7-year-old girl.
Police said the father had sought to remove himself and the children from a 'volatile situation' following the girlfriend's arrival at the boyfriend's home. Following the shooting, the father stopped the vehicle where the boy was then transported to hospital only to die a short while later.
It wasn't immediately clear why the girlfriend fired into the car and whether she had specifically aimed for the boy, the other children, the father or simply hoped to cause indiscriminate damage.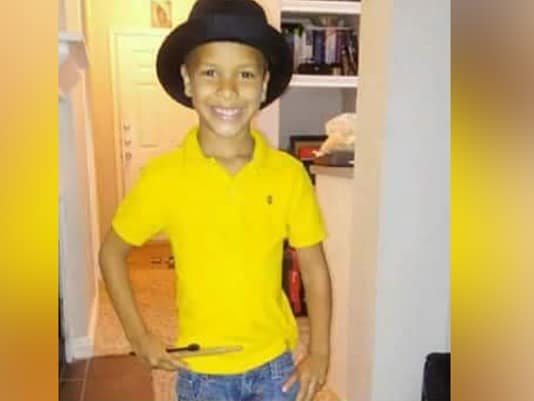 Cops led on high speed police chase following issuance of capital murder warrant against girlfriend.
Police had been initially summoned to a home in Greenville, Thursday afternoon after receiving a disturbance call. Upon arriving, police found nobody there.
At the same time, police were told a seven-year-old gunshot victim was taken to a hospital by a witness following Thursday's shooting.
During an investigation, Greenville PD issued a capital murder arrest warrant for Brooke Craig.
Upon the warrant being issued, an effort to bring in the woman led to a high speed police chase beginning around 2:45 a.m, Friday morning and ended about nine miles from where it began. No one was hurt in the chase. 
Both Craig and her passenger, Castillo, were arrested at the Dallas suburb of Frisco.
Both were booked into the Collin County jail.
Craig was booked on a capital murder charge as well as evading arrest and possession of drug paraphernalia.
Castillo is facing punishment for violating his parole, with possible additional charges following.
It wasn't immediately clear why the boyfriend hadn't sought to reach out to authorities following his son's shooting death.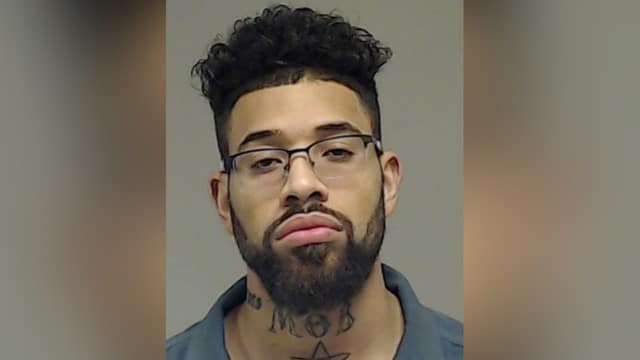 A history of Child Protection Services intervention: 
The siblings of the child who was killed were removed from the home and placed in foster care, a spokesperson for Child Protective Services reported WFAA-TV.
Of note, CPS said their department had previous contact with the boy's family but that the details were confidential.
'A Mother Of 3 Lost One Of Her Babies. 7 year Old Kaden Gained His Wings Due To A Senseless Act Of Violence,' according to a GoFundMe set up by the family of the victim. 
'It's tearing the whole family up,' the murdered boy's uncle Donny Traymor told via NBC5. 'It's a tragedy. A 7-year-old boy. Things like this aren't supposed to happen.'
'As far as what happened and what transpired, no child should've been involved in that,' said Evelyn Jose, Castillo's cousin. 'No child should be gone today.'
Greenville is 50 miles (80 kilometers) northeast of Dallas.
No motive was given for the boy's shooting death.