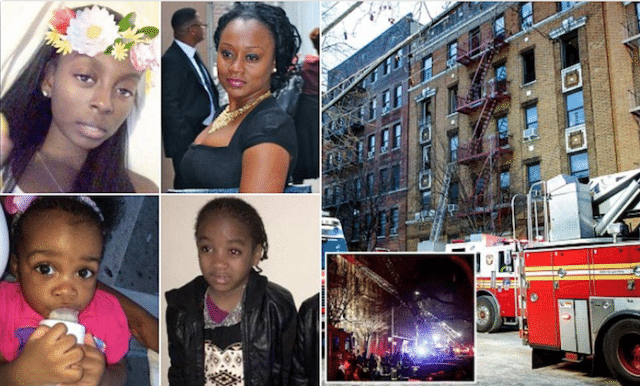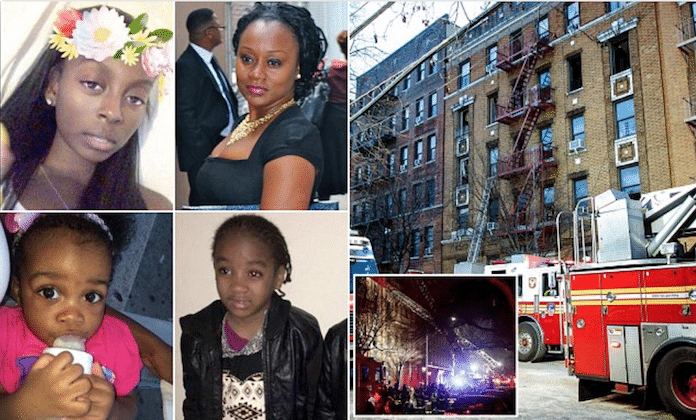 What caused Belmont Bronx fire? Investigators point to child playing with stove, but previous issues also implicate 'combustible' building as victims are also identified.
Investigators have said the likely cause of a massive Bronx fire in the Belmont area that led to the deaths of 12 residents, including four children was sparked by a child playing with a stove.
During a Friday morning radio interview, NYC's Mayor De Blasio said 'What we think at this point is unfortunately it emanated from an accident — a young child playing with a stove on the first floor.'
'Based on research we have right now, it does not appear anything problematic with the building or the fire safety in the building,'
'Just a fire that spread very very quickly, and took so many lives.'
Adding, 'It spread rapidly upward … accidental from everything we can see.' 
Fire-fighters who arrived within the scene within three minutes, were forced to contend with 15 degree fahrenheit weather as they sought to contain the 'quickly spreading' blaze which spread from the first floor to the top floor of the Prospect Avenue building in the Belmont section of the borough.
Investigators told of the 5-alarm fire breaking out just before 7 p.m. on Prospect Avenue near East 187 St before shortly consuming the entire five floor 'walk up' building. It wasn't after 9 p.m. that the fire was brought under control. More than 170 firefighters had responded to the scene.
Bronx fire: 12 dead and four critically injured in New York City's worst fire tragedy in decades https://t.co/s1dkrxYfz9 pic.twitter.com/Vx2bMZiMD5

— BBC News (World) (@BBCWorld) December 29, 2017
Belmont Bronx fire cause? 
Authorities have since described the Belmont Bronx blaze as 'the worst fire tragedy in NYC in at least a quarter of a century.'
Victims killed included eight adults and four children, ranging in age from 1 to 63. Four people remain in critical condition.
In the aftermath of the blaze, questions have been raised as to how the building came to burn so quickly, with investigators describing the building as 'non-fireproof' and highly combustible.
Investigators initially pointed to a natural gas line as possibly fueling the fire and causing it to spread quickly, but officials with Con Edison said there is no indication natural gas was involved in the fire.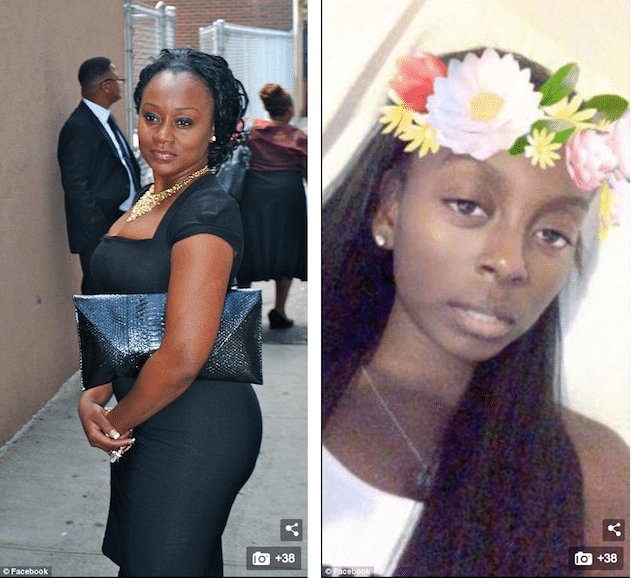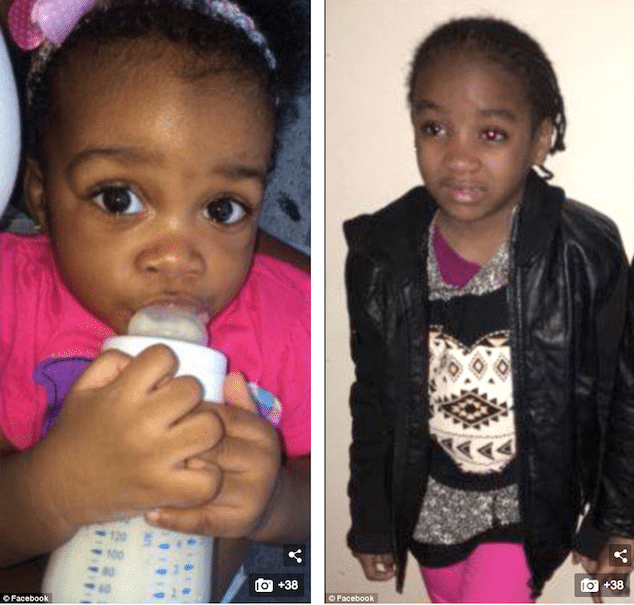 Belmont Bronx fire victims identified:
While officials have yet to publicly release names of victims, WNBC identified two sisters who died as two year old and seven-year-old sisters, Kylie and Kelesha Francis, along with their 37-year-old mother, Karen Francis.
Shawntay Young, aged 19, has also been identified as a victim in the fire.
Officials say the youngest victim in the fire that destroyed the apartment building near the Bronx Zoo is a one-year-old girl who died in a bathtub being held by her mother, who also perished in the blaze. Police also say an unidentified boy died in the blaze along with two other women aged 19 and 63.
And then there were the previous building code breaches.
Noted the dailymail, 'According to the New York City Housing Preservation and Development, there are at least six open building code violations. Two violations reported in August 2017 were for a broken smoke detector and for a defective carbon monoxide detector in the same apartment on the first floor. It was not clear if the detector had been fixed or replaced or whether it had played any role in the fire.' 
The American Red Cross in coordination with city officials has since made provisions for displaced residents, with  will also provide housing for displaced families.
NYC Mayor Bill de Blasio said the cause of deadly Bronx fire appears to be a small child playing with a stove. No mention of when he will propose a ban on small children …

— Thomas Paine (@Thomas1774Paine) December 29, 2017
So the deadly fire in the Bronx was caused by a child playing with a stove, I'm trying to figure how and what would cause the explosion.

— Houston1223 (@Houston12231) December 29, 2017