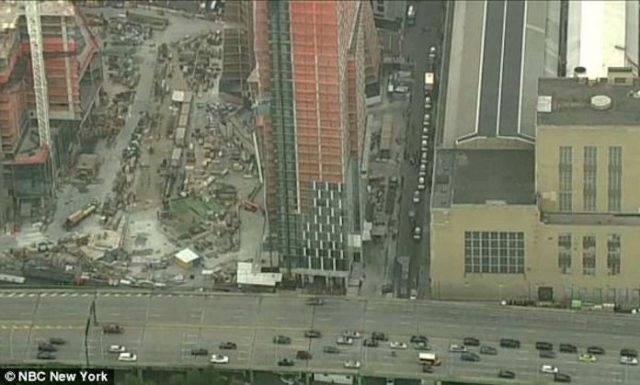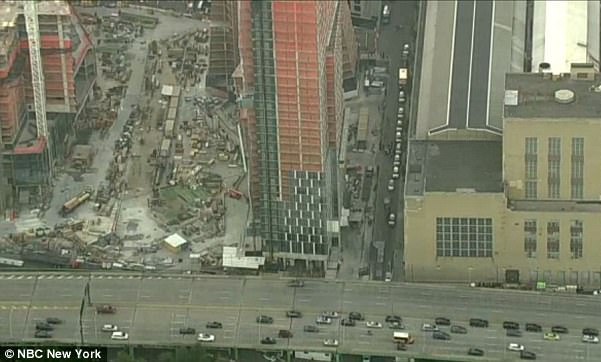 Samuel Perry fired NYC construction worker murders Christopher Sayer, foreman boss in revenge attack for disrespecting him. A troubled past. 
Samuel Perry, the former NYC construction worker who fatally gunned down his former boss before taking his own life, early Thursday morning had made his murderous plans known to his neighbors and brother.
According to an exclusive via the nypost, Perry, 44, who'd recently been dismissed as a concrete layer at a luxury high-rise condominium on the Upper West Side, began plotting his 'revenge' as recent as two days ago.
Killed just on 7:10 a.m. on the 37th floor of 645 W. 59th St. on the West Side, was 37 year old man, Christopher Sayer. After shooting his former foreman boss dead, Perry fled before fatally shooting himself on the fifth floor. 
A 9 mm semi-automatic gun was found at the scene. 
'He's been telling me. I was trying to talk him out of it. He got fired two days ago. It pushed him to his limits,' said Karinne Gale, 26, who lives across the street from Perry in Far Rockaway.
Told Perry allegedly, 'I'm going to take care of it. I'm over life. It's time to go.'
Cops also told of Perry, a carpenter with Local 212, texting his brother, who's in the military in Georgia, Thursday morning, saying he was going to kill himself and his boss. The brother immediately called police.
'He told me he's going to do it today. I tried to text him early this morning,' wept Gale, who admitted she didn't bother alerting the police.
Instead, she said, she tried to convince Perry to get another job, only to be allegedly told, 'I'm too old.'
On Wednesday, another neighbor named Mike said Perry tried to offload his 13-month-old pit bull prior to the deadly shooting.
'He told me wanted to shoot the dog and bury him in the yard. I told him don't do that,' Mike said. 'I asked him why did he need to get rid of the dog. And he said, 'I'm going to go away. I can't take him with me.''
Perry instead tied the dog to a railing of Mike's home early Thursday.
Told Mike who also works in construction, 'He got laid off a couple days ago,'
Adding, 'It's not a big deal — you just go back to work. I don't know why he did this.'
Neighbors said Perry was building an illegal apartment building behind his property, which is lined with apple trees and partially obstructed by a giant pile of dirt.
Two dead in shooting at construction site in Manhattan https://t.co/oa42iJSWfK via @MailOnline

— alejandro santos (@wonderfullone) October 5, 2017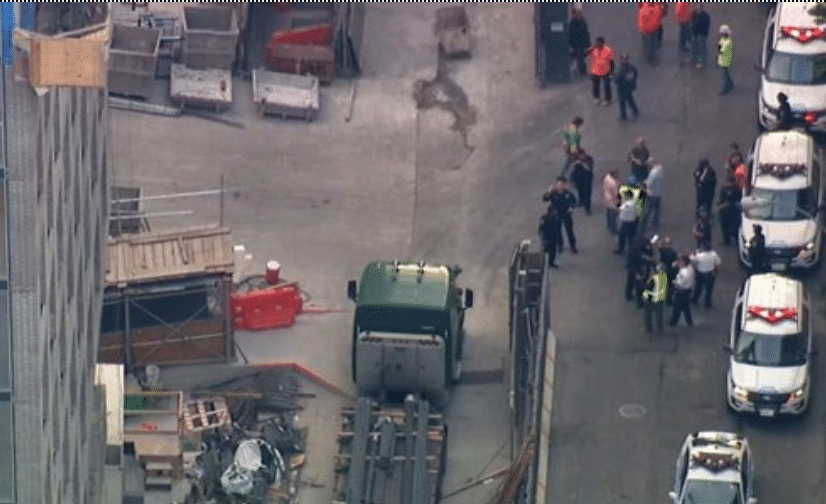 Samuel Perry fired NYC construction worker: Watched his wife douse herself with flames in suicide.
Perry's murder-suicide comes two years after he witnessed his wife Claudia Terry Chase's kill herself according to neighbors and sources, who said she doused herself with gasoline at their Queens home and set herself ablaze.
'He told me she did it in the middle of the night. She came into his room and was calling his name,' said Gale.
Law enforcement sources confirmed the neighbor's account. It wasn't clear what led to the wife choosing to kill herself.
Perry's colleagues said they took up a collection for him after Chase's death.
'Sammy, he was a little bit crazy. His wife passed away about a year ago. We passed around an envelope for money for him,' said Denis Greaves.
The colleague told of Perry previously expressing frustration with Sayer for 'disrespecting him' and fellow workers.
Adding woe to the 'challenging existence' of Perry was the death of mother within the last five years according to another neighbor.
'He loved her very much. We saw him a lot less after she passed,' the neighbor said via the nypost. 'After she passed, he would only come out to talk to the girl next door and the girl down the block. Otherwise, he was back there, working on the house.'
Of note, a report via amny told of Perry being described by co-workers as 'a bit of a hothead.' Police told of Perry having three prior arrests, two for assault and one for robbery. Perry's latest arrest was in 2005.
According to the nydailynews, Perry, who also known as was known as 'The Bull' for his fearsome strength, was dismissed on Tuesday after getting into a fight with Sayer over a wall he had just put up.
Yet to be necessarily understood is whether the fired construction worker had been previously disciplined or reprimanded?
The building where the shooting happened is slated to be of part of Waterline Square, a luxury development that's already selling units for millions of dollars.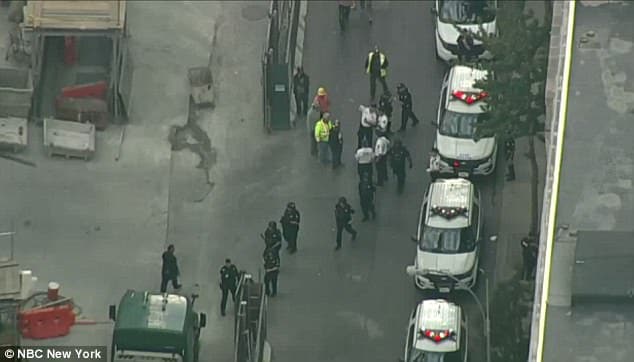 NYPD says victim in Waterline Square shooting is Christopher Sayer, 37, of Plainview, Long Island. https://t.co/plbagTWlXe @Eddie_Small

— James Kleimann (@jameskleimann) October 5, 2017