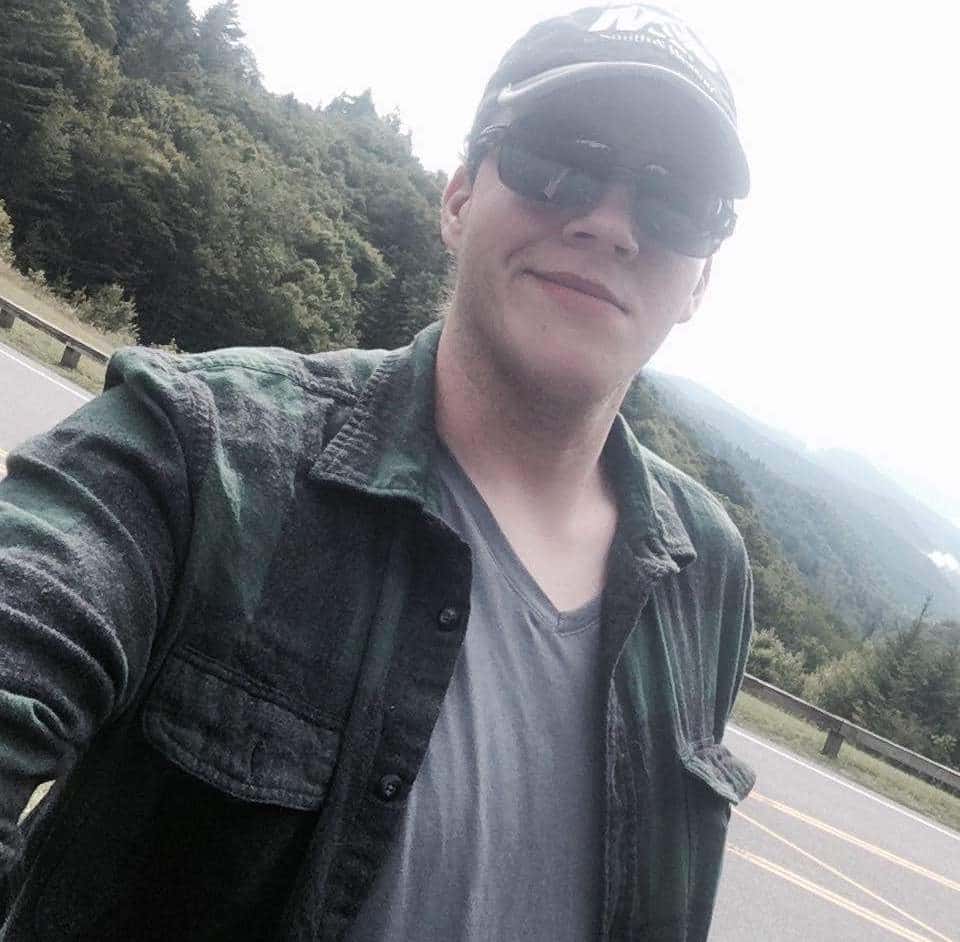 How Robert Caleb Engle church usher came to be hailed a hero after stopping Burnette Chapel Church gunman, Emanuel Samson.
Twenty two year old Tennessee church usher, Robert Caleb Engle has been hailed a hero after confronting Burnette Chapel Church gunman, Emanuel Samson in what otherwise could have been a bloodbath.
It all happened just after 11.15 am as up to 50 worshippers had gathered for their weekly Sunday worship when Sudanese emigre, Emanuel Kidega Samson, 25 entered the church shooting off multiple rounds.
From there, the selfless 22 year old church usher at the Antioch, Tennessee church confronted Samson, who at the time was wearing what appeared to some to be a 'clown mask'.
Despite being repeatedly pistol whipped in the head, the resilient church usher was able to force Samson to shoot himself in the leg.
Told Metro Nashville Police spokesperson, Don Aaron during a press brief,'There was a significant struggle between the two,'
Adding, 'During the struggle, the gunman shot himself, probably not intentionally.' 
Robert Engle then went to his car, grabbed his pistol, and returned to hold the shooter at gunpoint. 
'This particular church member has a handgun carry permit,' Aaron went on to say. 'The usher went to his vehicle, got his gun, came back inside and made sure the gunman didn't make anymore movements until the police department arrived.'
Nashville police Chief Steve Anderson on Caleb Engle, 22: "He's the hero here. He's the person who stopped this madness in its tracks." pic.twitter.com/8SOgYg2xn6

— Natalie Allison (@natalie_allison) September 24, 2017
Racist Muslim terrorist from Sudan "Emanuel Kidega Samson" shot 8 people at a Tennessee church but the lying MSM won't call it terrorism! pic.twitter.com/Nu6EIaVY3U

— Makada ?? (@_Makada_) September 25, 2017
Samson's condition is not life-threatening and he is under heavy police guard at Vanderbilt Medical Center, where the shooter was taken along with up to seven other individuals injured during the mass shooting. 
Family members and church parishioners said pastor Joey Spann and his wife Peggy Spann were also both shot. Married mother-of-two Smith died at the scene.
Why? Emanuel Kidega Samson I'd as Burnette Chapel Church shooter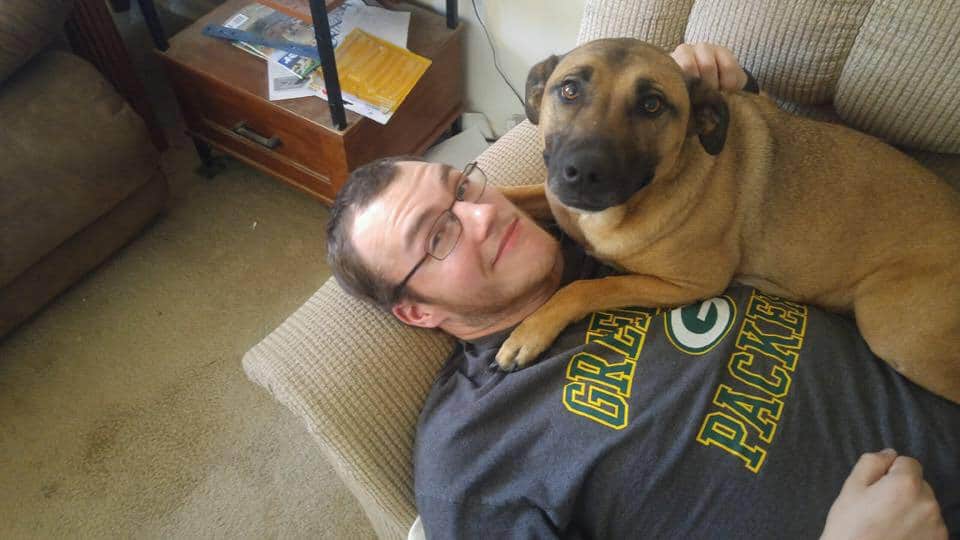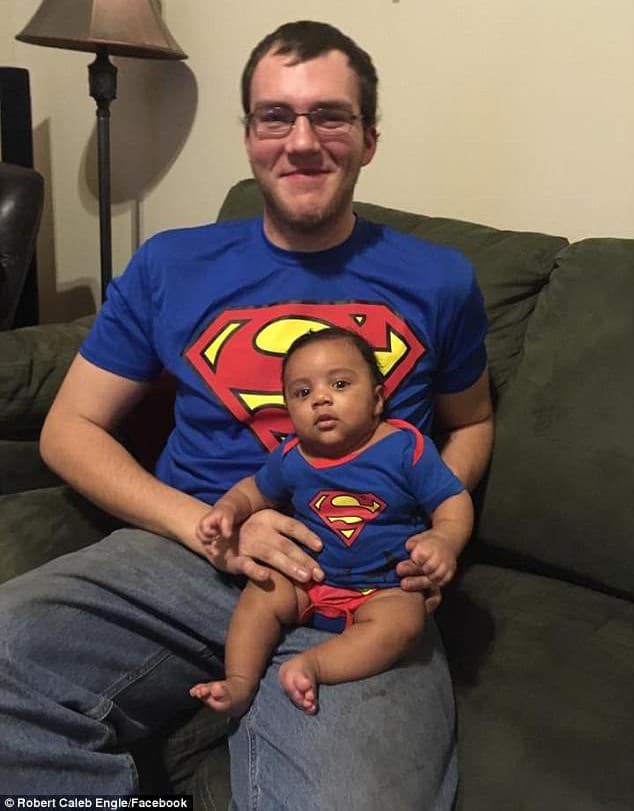 Robert Caleb Engle church usher: 'I want you to also pray for Emanuel Samson.'
Responding to the preponderance of accolades, Engle said, 'The real heroes are the police, first responders and medical staff and doctors who have helped me and everyone affected.'
Told Engle's grandmother, Rheta Engle, via the Tennessean, 'That's like him. He's just someone who cares about a lot of people. He has all their feelings at heart,'
Adding, 'It would make any parent, grandparent very, very proud of him.'
A friend of Robert's added that his friend is a 'great guy. Just one of the kindest human beings you'll ever meet.'
Read a statement (in part) released by Robert Engle following the shooting, 'I've been going to church my whole life, since I was a small child. I would have never, ever thought something like this would have happened,'
Adding, 'I ask everyone pray for the victims, family members of the victims, our church community. Please pray for healing. Also please prey for the shooter, the shooter's family and friends. They are hurting as well.'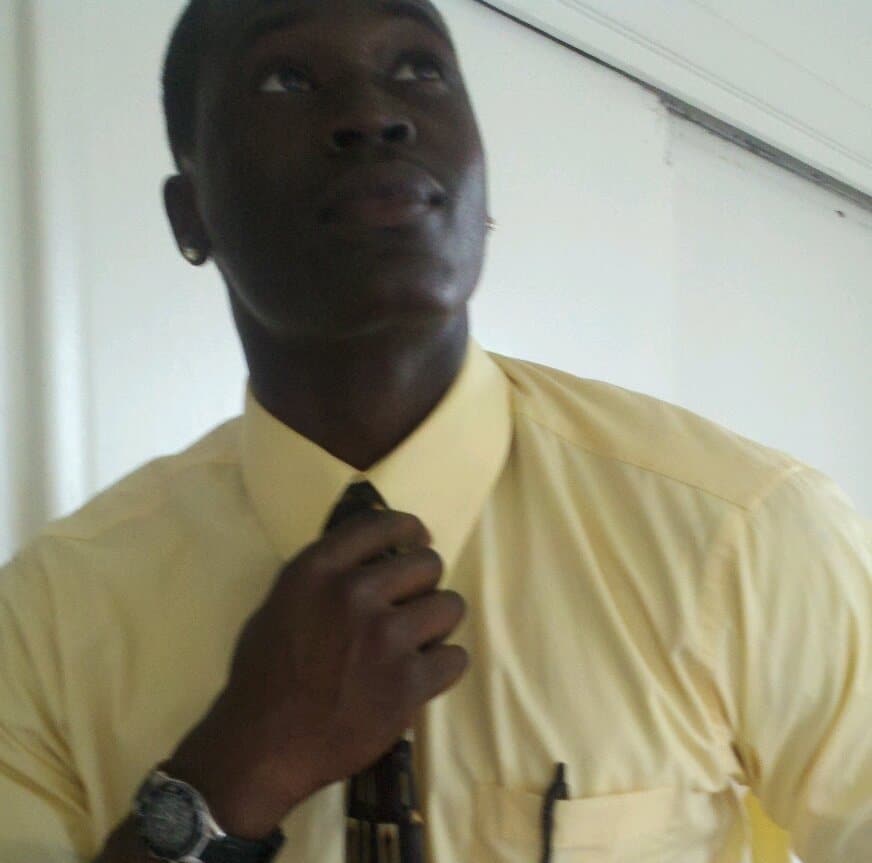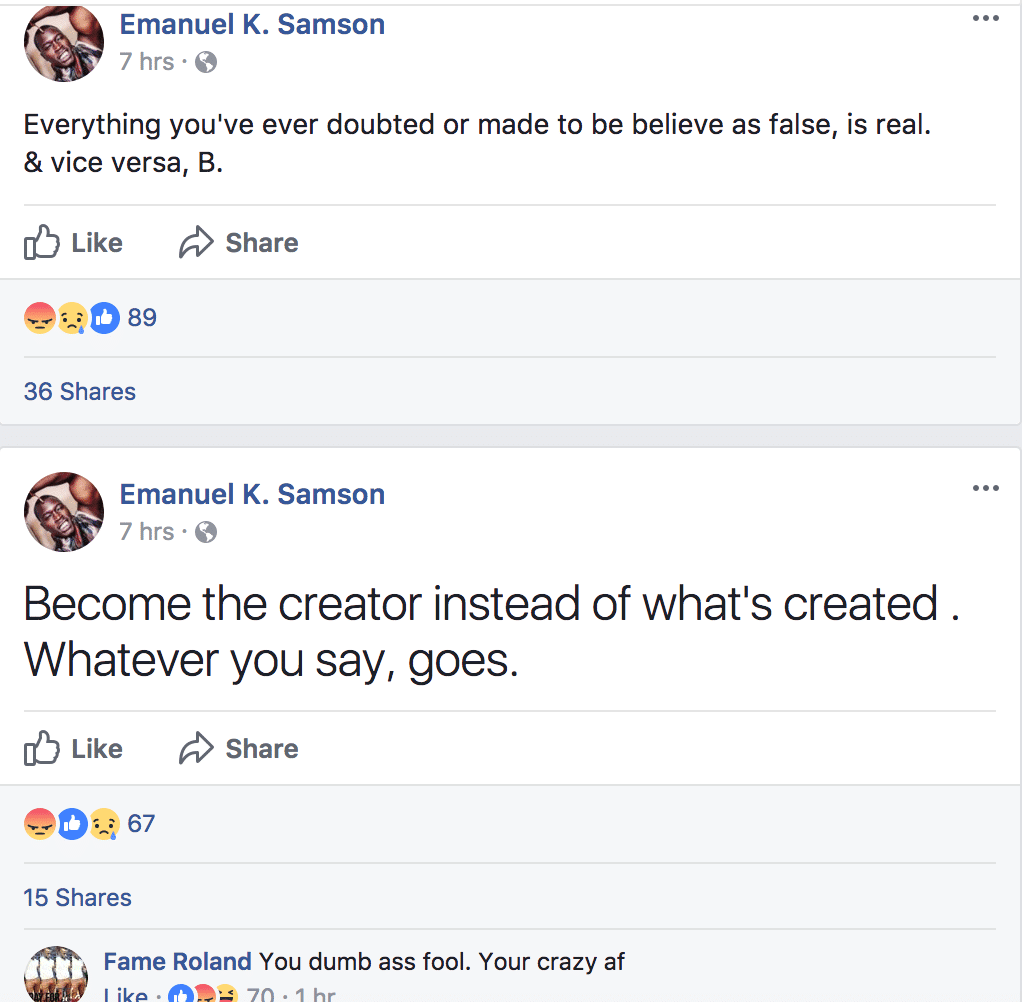 Emanuel Samson Burnette Chapel Church gunman cryptic Facebook posts before shooting:
To date investigators have yet to say what motivated Samson a former worshipper at the church, that said Samson posted a series of cryptic Facebook messages prior to Sunday's shooting.
Posted Samson, 'Become the creator instead of what's created. Whatever you say, goes.'
While another message written at the same time included, 'Everything you've ever doubted or made to be believe as false, is real. & vice versa, B.'
Samson is expected upon his release from hospital to be charged with murder and multiple counts of attempted murder.
BREAKING: Alleged church shooter Emanuel Kidega Samson is being transported to jail. pic.twitter.com/Hdhzt5dkh4

— Metro Nashville PD (@MNPDNashville) September 24, 2017
Nashville PD: Melanie Smith, 39, of Smyrna, TN shot and killed today by Sudanese migrant Emanuel Kidega Samson pic.twitter.com/xXb3R53adh

— Jack Posobiec (@JackPosobiec) September 24, 2017