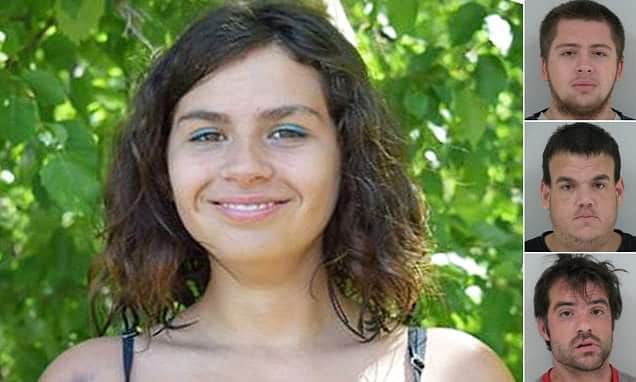 Jasmine Block a missing 15 year old Minnesota teen swims to freedom after having been abducted and missing for a month. Three suspects are arrested. 
Jasmine Block a missing 15 year old Minnesota teen has been found alive after swimming to her freedom. The teen's escape comes after having gone missing a month ago from her rural home in Grant County.
Block's re-appearance, on September 5 comes after having been reported missing August 8th. She was found alive and well bearing 'minor' injuries some 40 miles from her home in Alexandria.
Arrested in relation to the teen's purported abduction were three men, since identified as Thomas Barker, 31; Steven Powers, 20, and Joshua Holby, 31 according to a Facebook announcement by the Alexandria Police Department.
During a Wednesday afternoon press conference, police revealed that the three men were suspected of abducting Block and torturing her for 29 days. The teen is understood to have also been sexually assaulted. 
Following her rescue, the 15-year-old girl was taken to Douglas County Hospital before being reunited with her family reported KARE.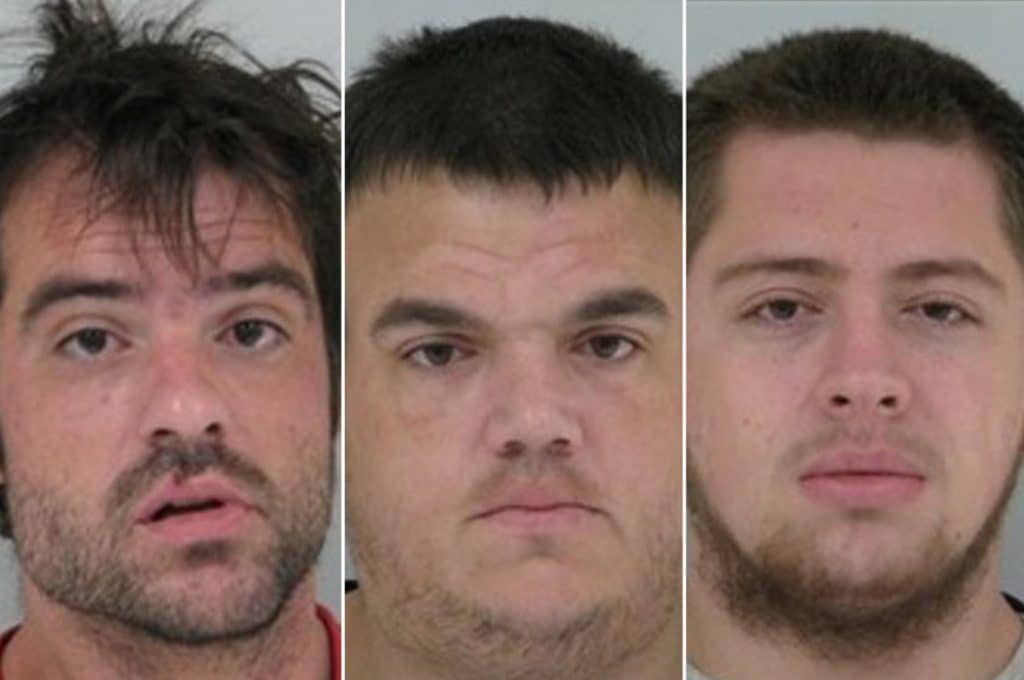 Jasmine Block lured by a family acquaintance:
Alexandria Police Chief Rick Wyffels said suspect Thomas Barker was a family acquaintance of Block's and had allegedly lured the girl into his car on the night of August 8 by pretending that he needed her help with a family emergency.
Block agreed to help, got into his car and the two headed to the man's home in Carlos, police said, according to Minneapolis Star Tribune.
Upon arrival, Wyffels said Barker restrained the girl's hands with zipties, repeatedly assaulted her and threatened her with weapons.
Holby also assaulted the 15-year-old, as did Powers about two weeks into what the chief described as 'Jasmine's nightmare.'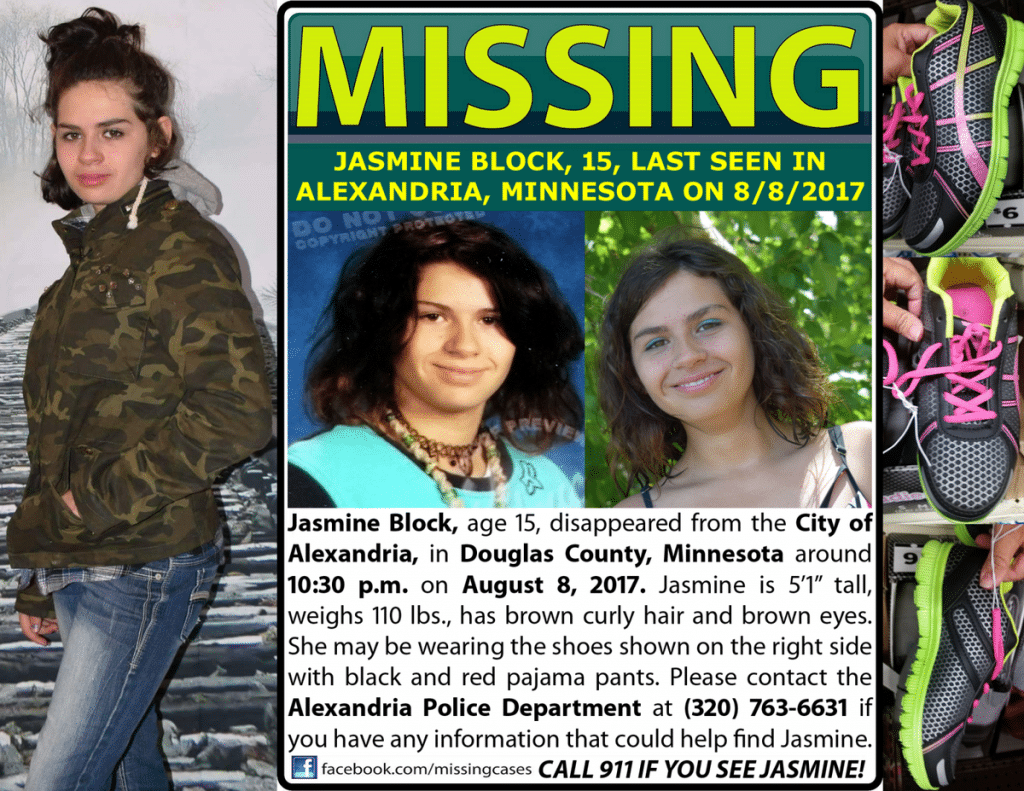 Abducted Jasmine Block makes her escape: 
During the press conference the Chief revealed the trio of driving Block to several different locations, including a cornfield and an unoccupied property in Grant County.
Then on Tuesday, the men headed to a nearby town for lunch, leaving Block unattended for the first time since her abduction.
That's when Block made her escape, knocking on several doors at several homes before swimming across a section of Thompson Lake, then continued on foot to a nearby community, where she flagged down a passerby and asked him to call 911.
But there's more.
While sitting in the Good Samaritan's car, awaiting police to arrive, Block spotted one of her alleged kidnappers drive by, leading to police tracking down that suspect, reported Voice of Alexandria.
Block later assisted police in locating the other two men, and all three were taken into custody. Barker, Powers and Holby are currently being held in the county jail on probable cause for kidnapping, false imprisonment and assault. 
'This is an unbelievable young woman,' Police Chief Wyffels said. 'She has a lot of strength. We think a lot of her and her family. They're all amazing people.'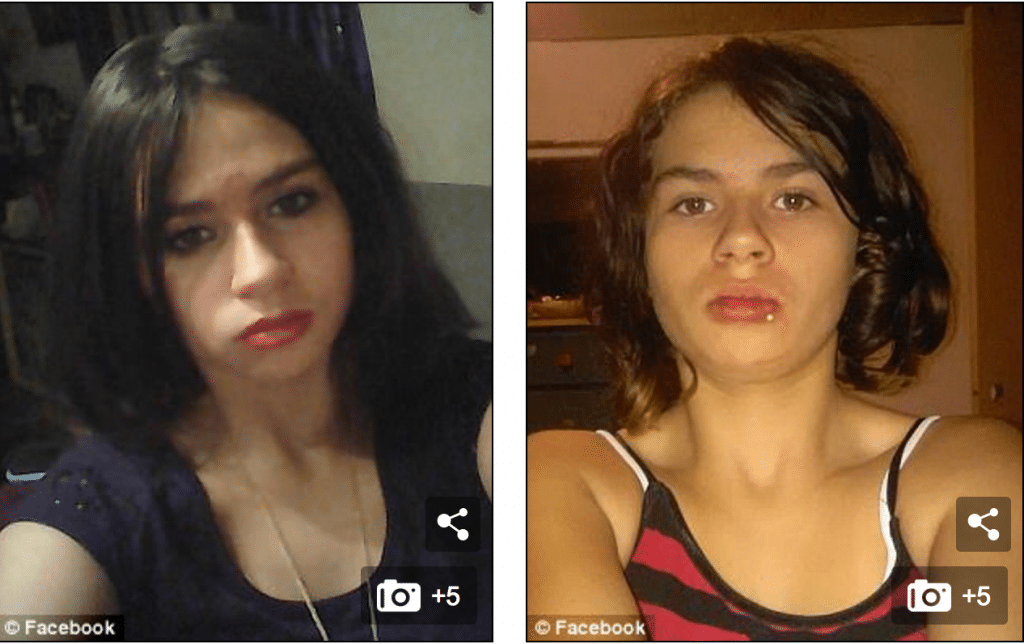 Jasmine Block found: A community celebrates. 
Block's safe return came a day after an anonymous donor added $5,000 to a $2,000 reward for information leading to her safe return. 
On Tuesday evening, Jasmine's mother, Sarah Block, posted on a Facebook group dedicated to finding her daughter, 'Help Bring Jasmine Block Home,' saying Jasmine has been found and is safe.
Wrote the mother, 'Please be respectful I will not be answering any messages or calls and do not post rumors Jaz and I will not tolerate that'. 
A report via NBC News told of Jasmine Block being last seen at her home in the 200 block of McKay Avenue North in Alexandria on August 8 at around 10.30pm.
The 5-foot-1, 110-pound girl had spent the day boating with neighbors, but returned home with a migraine headache. 
Her mother told Dateline last month that she saw her daughter laying on the couch in their mobile home before she went out that night. When she returned, the girl was no where to be found, but her cellphone was left behind. 
Jasmine was scheduled to start ninth grade at Alexandria Area High School on Tuesday.  
What remains is a mystery is why Jasmine Block was abducted in the first place and what designs her alleged abductors had ?