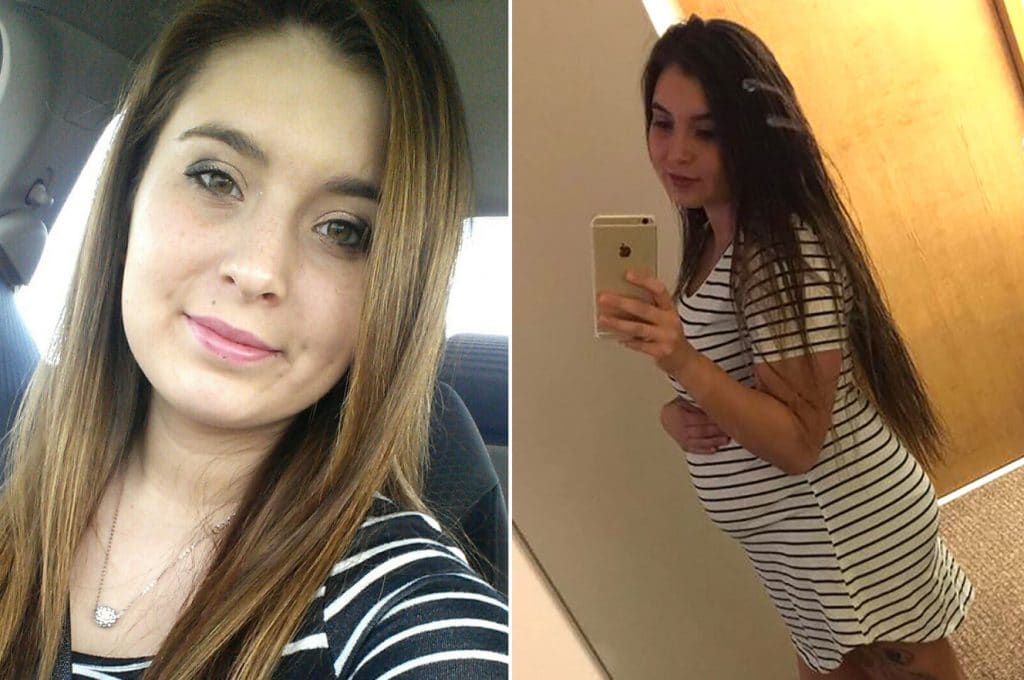 Was Savanna Greywind murdered North Fargo pregnant woman victim of womb raiders? A couple face murder charges after an unborn baby was found in their apartment. 
The search for missing North Fargo, North Dakota woman, Savanna Lafontaine–Greywind has come to a macabre end after the pregnant woman's body was found eight days after the woman's unborn child was found at a neighbor's home.
Fargo Police Chief Todd told during a Sunday press conference of kayakers finding the 22 year old woman's body wrapped in plastic hanging form a log in the Red river north of Moorehead. The discovery of Greywind's body has now led to suspicion that 'womb raiders' forcibly removed her baby before she'd been killed.
Around the same time as the kayakers discovered the body, a search party found some suspicious material at a nearby farmstead. Todd said investigators believe that farmstead may be a crime scene.
Greywind, a nursing assistant at a senior care facility, who'd been eight months pregnant, disappeared on Aug. 19 from the apartment she shared with her parents in north Fargo. Five days after she went missing, a 2-day-old baby girl was found at a neighbor's home.
A DNA test proved the baby was Greywind's daughter — leading investigators to suspect labor was somehow induced, or that the child could have been removed from the mother's womb reported the Minneapolis Star Tribune.
The incident has led to disquiet in the normally tranquil community of Fargo.
'It's like a Lifetime movie,' one Fargo resident, Tammy Krause, told the newspaper.
'Nothing surprises me anymore,' said Bill Larson, of Moorhead, Minn.
Brooke Lynn Crews: I wanted to keep Savannah Lafontaine-Greywind's baby
Greywind's parents told police their daughter had gone to a neighbor's apartment upstairs to work on a sewing project only to never return. The two neighbors — Brooke Crews, 38, and William Hoehn, 32 — were taken into custody after the baby was found and charged with conspiracy to commit kidnapping.
'Brooke Crews was home during the execution of the search warrant,' Todd announced Thursday on Facebook. 'A newborn infant was also present in the apartment. The infant was alive and was immediately taken to a medical facility. Our investigation thus far indicates the possibility that this is Savanna Greywind's child.'
The baby was found in good condition and is now at a hospital in Fargo under the custody of Cass County social services.
Todd said that Hoehn and Crews were interviewed by detectives on Thursday and that both suspects were initially cooperative, but when asked about what happened to Greywind, they both asked for lawyers and stopped answering questions.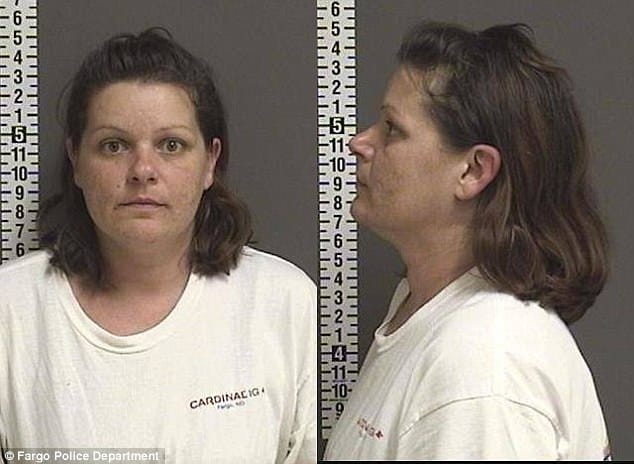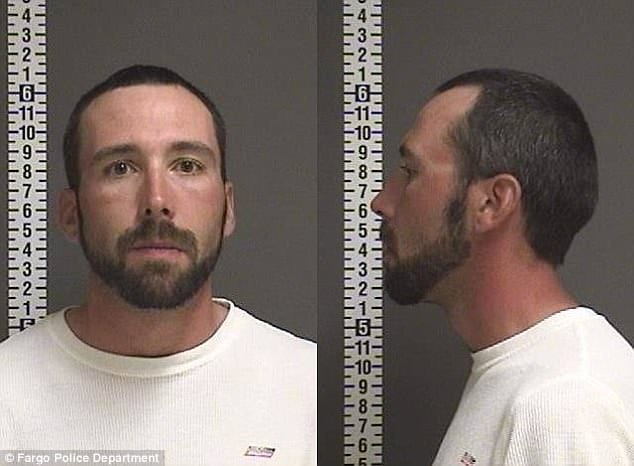 Cass County State's Attorney Birch Burdick said Hoehn and Crews are expected to appear in court Monday afternoon to be formally charged with conspiracy to commit murder, conspiracy to commit kidnapping and providing false information to law enforcement. There's no indication that other suspects are involved, WDAY reports.
Clay County Sheriff Bill Bergquist said the farmstead where the woman's body was found has an abandoned home with barns, but hasn't had an official address for some time. The owner of the property has been cooperative with investigators, Bergquist said.
'The team that was searching, when they went to that house, they found some things that were very, very suspicious,' he said. 'That's what brought us here.'
The Ramsey County Medical Examiner's Office is expected to released preliminary information from an autopsy later Monday or early Tuesday. 
Up to 400 people, including one man from as far away as Arizona, took part in searches for Greywind, one day after her newborn baby was found alive, the Bismarck Tribune reports.
'It's shocking because I knew her as a childhood friend,' said Jewel Azure, who'd volunteered in the search of the missing woman . 'It's so sad. It seems like something you'd see on a crime show. Everything about it just horrific.'
The father of the woman's baby told WDAY that he and Greywind had been expecting a baby girl who was due in late September. They had planned to name her Haisley Jo, he said.
'They said it's healthy, but they're running more tests,' Ashton Matheny said Thursday.
The discovery of Greywind's body has since led to commentators on the web wondering how the murdered woman's baby was born? Whether Savannah had been taken to a farmstead near where her body was found, forced into induced labor, or was she killed and then had the baby yanked out? Others wondered whether the arrested couple had medical training in delivering a child and ultimately what motivated them to steal the unborn child?