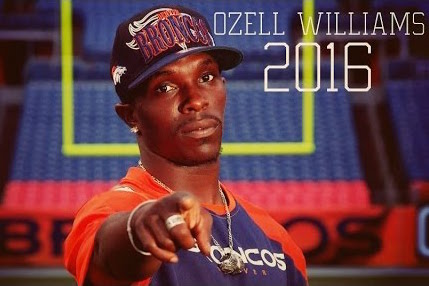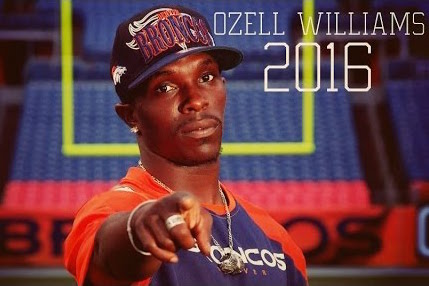 Ozell Williams an East High, Denver school gym coach is fired after forcing teen cheerleader Ally Wakefield to do gym splits. School failed to stop previous episodes.
Ozell Williams a Denver, Colorado high school coach has been fired after video emerged of the man forcing a 13 year old cheerleader down into splits while the girl screamed for him to stop.
The 'exercise' led to East High school girl, Ally Wakefield saying she tore one of her ligaments in her leg muscles, in the routine known as 'breaking'.
A report via the Denver Post said the incident which saw the girl screaming, 'Please stop!' no less than nine times being taken 'out of context,' according to Williams.
But it gets better.
Investigations have unearthed Williams famed for his backflips down the field during Broncos and CU football games being fired from another school position last year for doing the exact same thing. Former Boulder High students allege the coach telling them he would 'punch them in the face' if they messed up.
Fissure first came to the fore after a 24 second video clip of a recent exercise routine was sent to KUSA, with the tape showing Wakefield screaming as three teammates held her down as Williams forcibly pushed on her back.
The channel said it received videos of a total of eight cheerleaders repeatedly being pushed into splits, all of which were filmed during the first week of cheer camp in June.
Denver Police announced on Thursday that it had begun interviewing the girls seen in all eight videos.
Come Thursday afternoon, Boulder High Principal James A Hill sent a note to parents saying that Williams 'unfortunately, had connections to our cheerleading squad.'
That connection was a paid consultancy gig from 2015-2016 – one that only ended when a parent complained after Williams began using his 'breaking' technique at his previous place of employment. 
But there's more.
A gym owner in Brighton said that she'd decided not to team up with Williams, who also founded athlete coaching business Mile High Tumblers 5280, after displaying, 'some worrying behavior'.
'They would go to do things and if they would stop, like they would go into a tumbling pass and they would stop, and he would be like, "I'm going to punch you in the face if you don't do it next time,"' Julie Ledbetter told KUSA. 
She added: 'You don't tell kids you're going to punch them in the face if they can't pull the skill.'
Ledbetter said she didn't see any other girls being made to do the splits, while saying she didn't leave her students alone with Williams.
Told Williams via the Denver Post, who insisted the video has been taken out of context, 'I would love to tell my story, but I can't say anything else at this time.'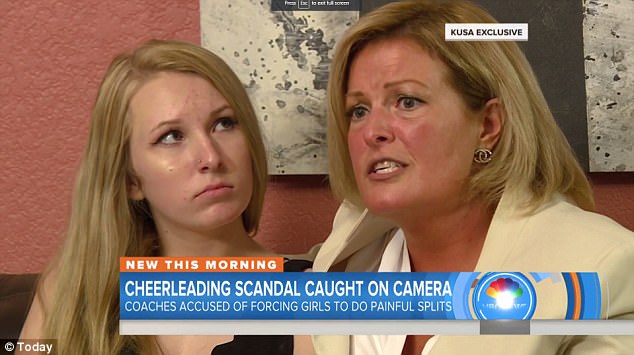 Of disconcert, the incident involving Wakefield comes despite the girl's mother sending an email to the assistant principal on June 15, attaching a video and writing that her daughter injured her leg as a result of what happened on tape.
Told Kirsten Wakefield via KUSA, 'This is a grown man pushing my 13-year-old girl so hard against her will while she's crying and screaming for him to stop that he's ripping tissues in her body'.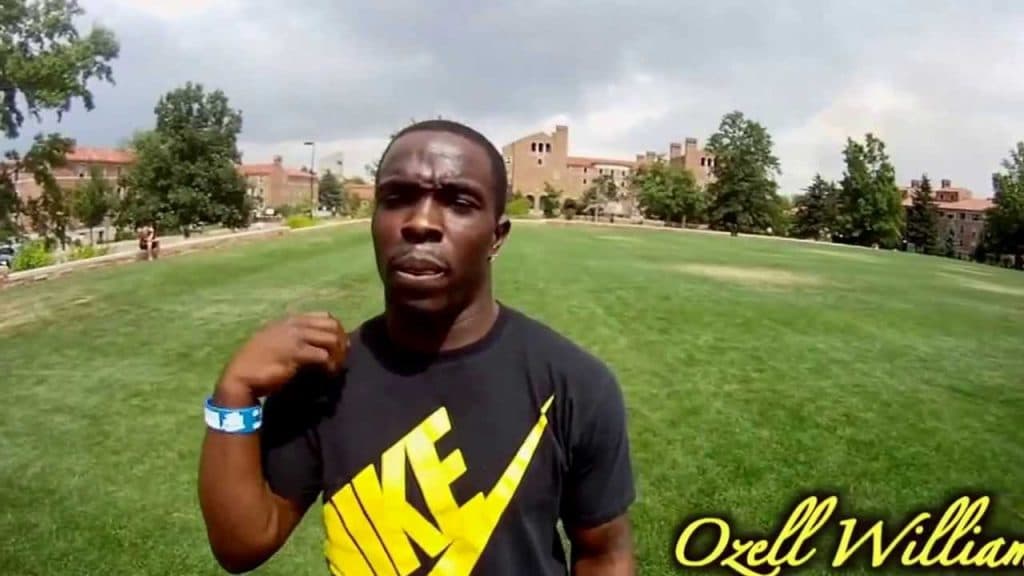 In the wake of the video's release, East High placed four members of staff on administrative leave while the school and police investigate the footage.
They are Principal Andy Mendelsberg, Lisa Portert, an assistant principal; Mariah Cladis, assistant cheer coach; and Michael Huckman, school district deputy general counsel.
In a released statement, Denver Public Schools superintendent Tom Boasberg called the videos 'extremely distressing.' 
Adding, 'We absolutely prohibit any practices that place our students' physical and mental health in jeopardy,' 
'We do not and will not allow any situation in which a student is forced to perform an activity or exercise beyond the point at which they express their desire to stop.' 
Yet to be necessarily understood is why school officials declined to intervene in Coach Ozell William's practices, was the school endorsing the coach's behavior or simply indifferent to the pain teen girls were going, never mind how he came to end up being employed at the school given his prior history of coercive behavior towards females….