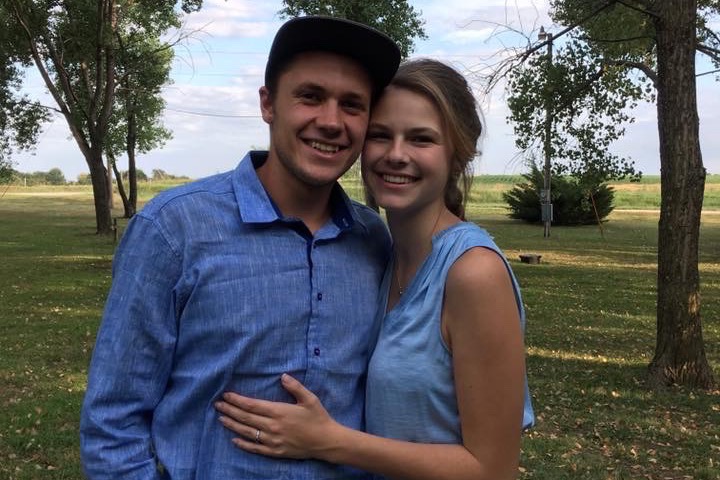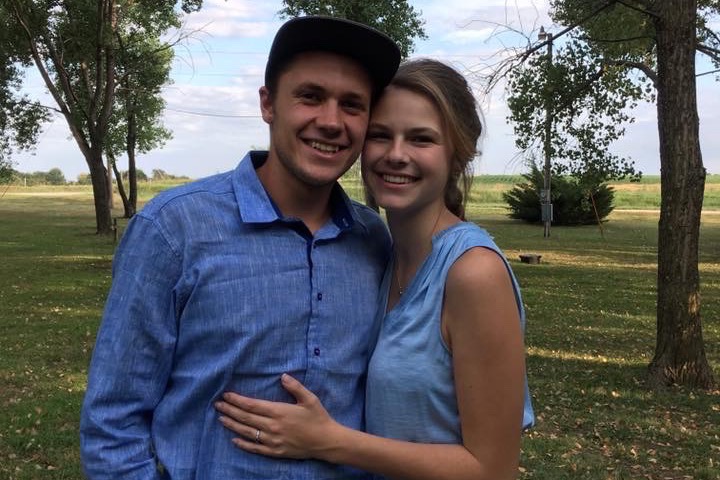 Austin Wesson and Rebekah Bouma, a Clearwater, Kansas couple die in car crash one day after wedding. Cause of car veering off road yet to be known. 
A Clearwater, Kansas couple have died a day after exchanging wedding vows after crashing into a tree over the weekend.
Killed on Saturday, was the car's driver, 30 year old groom, Austin Wesson and his newly wedded wife, Rebekah Christina Bouma, 19.
The groom reported KAKE died at the scene while the man's newly married bride died Monday 12.30am.
The couple's deaths come after marrying on Friday at Wichita's Sedgwick County Courthouse.
Clearwater is about 20 miles southwest of Wichita, Kansas.
Photos shared by the bride's mother, Rachel, on Facebook showed the couple, both dressed in casual clothes, kissing and holding hands right after the civil ceremony.
Sedgwick County Sheriff's Office says deputies were called to the scene of the crash near 79th Street South and 103rd Street West in Clearwater on Saturday evening wutg responding officers finding Wesson's silver Ford pickup resting on its side against a tree.
The crash remains under investigation https://t.co/Z76obxD25H

— Nichole Manna (@NicholeManna) August 7, 2017
The deputies deduced that the couple's vehicle traveling northbound on 103rd Street when the driver lost control, leaving the road and smashing into a tree reported the Wichita Eagle.
According to Sedgwick County Sheriff's Office Lt. Lin Dehning, the cause of the wreck is being investigated.
Rachel Bouma, the bride's mother, wrote in the description of a GoFundMe campaign that her new son-in-law was from South Africa, and that his family will be traveling to the US for his funeral.
c
Posted the mother on Facebook, 'It is with an unbearably shattered heart that we inform you that our darling daughter, Rebekah Christina, went peacefully into the arms of her loving Savior… She is with the Lord that she loved so deeply and so joyfully and she is with her husband of just one day, Austin Wesson, whom she loved with all her heart.
'We thank God that they are together while grieving their loss so very deeply.' 
The couple met while on separate Christian missions in the country this year and spent much of their courting time on FaceTime,
Until their deaths, Bouma and Wesson had plans to move to Michigan and continue their missionary work.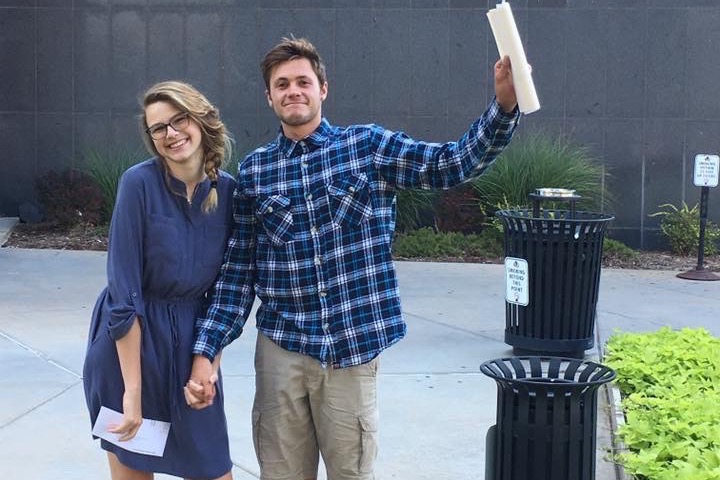 This world lost two saints this weekend for another World. Austin and Rebekah Wesson, here's to you, my friends. Rest with Jesus peacefully. pic.twitter.com/O1Dl0DGhXt

— It's Hannah! (@hannahlarson23) August 7, 2017