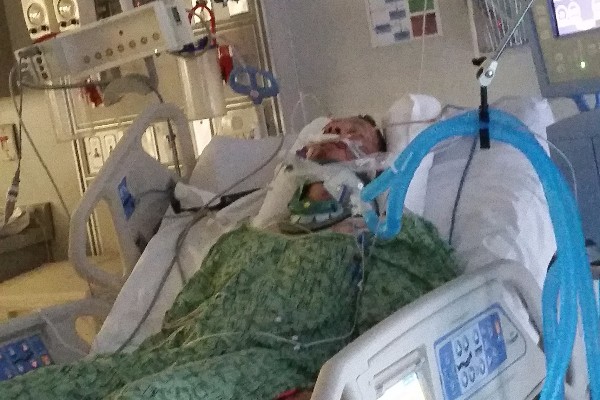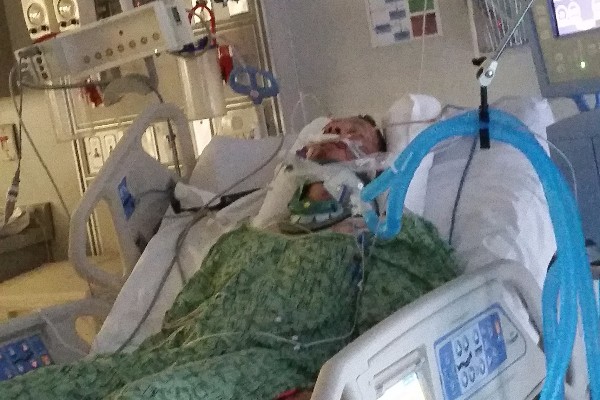 Adam Valles a California father has died after being sucker punched trying to break up fight while out with his wife and two young children. Riverside police seek leads.
Police are seeking the individuals who attacked Adam Valles, a California father of two who died after being sucker punched trying to come to an aid of a man who'd been jumped by four men. 
The 29 year old was with his wife and friends when he observed a bar fight spill out onto the streets in downtown Riverside, last Saturday morning, August 12th.
Despite not knowing the men involved, the Good Samaritan attempted to 'calmly break up' the scuffle only to be 'tackled' to the ground, hitting his head against the pavement.
It was while trying to get up, another person punched Valles in the face, causing his head to slam against the ground again.
Valles was rushed to a nearby hospital, suffering a brain hemorrhage and was in a coma for five days before passing away on Thursday reported KTLA.
Police have released footage of the fight in an attempt to track down the men who reportedly attacked Valles. Police are asking anyone who may have witnessed the incident to reach out to authorities. 
The skirmish told Riverside Police Department Officer Ryan Railsback occurred along Mission Inn Avenue and Main Street circa 2am.
Valles was not involved in the dispute, although Railsback said it was possible someone else with him at the time was.
Officer Railsback went on to say street surveillance video 'clearly showed' others recording the incident, and that those people need to step forward to aid in the investigation.
Valles' wife, Johana Cordova Valles, is raising funds for her husband's funeral through GoFundMe, saying they were high school sweethearts.
Wrote the wife: 'We saw a man getting jumped by four men and my husband calmly broke up the fight, after he did that he went to help the man on the floor. 
'That's when someone tackled him to the ground and he hit his head, once he got up someone else punched him which caused him to fall and hit his head again. That was the last time he got up. 
'Adam is a great husband and an amazing father, he always put others needs before his own. 
'Adam I love you baby, You will be in my heart always. Don't worry about the babies, I'll take care of them. I will make sure that know their daddy died a hero. I love you.' 
Valles was a father to an eight-year-old daughter and four-year-old son.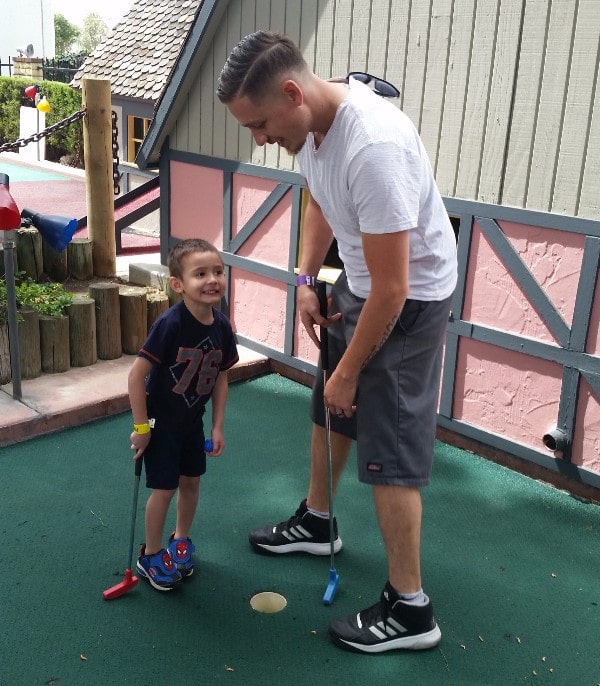 Told the victim's daughter, Rosalie Valles, via NBC Los Angeles: 'He saved two people and I want them to know I miss him and I want him to come back.'
'I told him, "Adam don't go,'" said Alfredo Valverde, a friend. 'And then he went. And then I went to him and said, 'Adam stop. He was walking away and someone hit him.'
Police are still searching for the two men in the video, releasing surveillance footage and a Snapchat video in hopes someone with information will come forward. 
One suspect was described wearing a dark shirt with skinny jeans while the other was wearing a light blue button up shirt and tan pants.
Officials believe they came from one of the bars across the street. 
Reiterated the vicitim's wife, Johana Valles: 'My kids should not go without a father because of some idiot. I hope we catch him. Adam needs justice.' 
Adding: 'You were there please come forward. Give us closure; we need it.' 
Of disconcert, a report via pressenterprise told of the attack occurring a year after the bar where the fight broke out being in danger of losing its entertainment permit over allegations of repeated police calls and safety issues. The venue has since increased security.
Anyone with information can contact the Police Department at 951-353-7100.