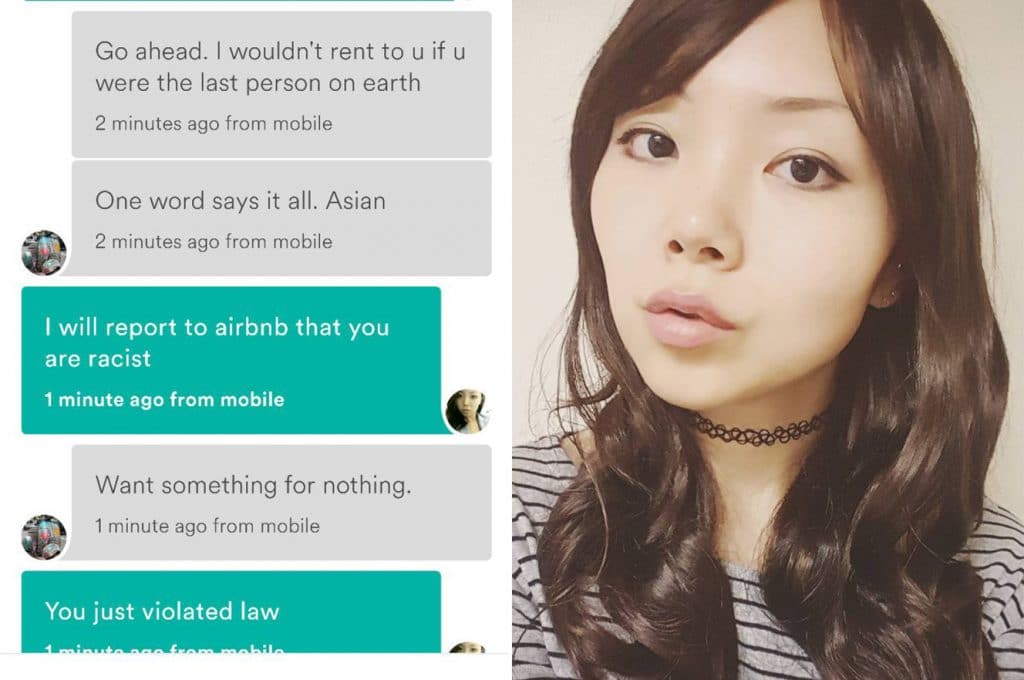 Tami Barker California airbnb host fined $5k after denying Dyne Suh reservation, citing the fact that the woman was Asian. Attitudes towards foreigners. 
Tami Barker a Big Bear, California Airbnb host who cancelled the reservation of Asian 26 year old woman Dyne Suh because of her race, has been ordered to pay $5000 in damages along with making a personal apology and taking a course in Asian American studies.
The censure comes after the California Department of Fair Employment and Housing announced the agreement with the former Airbnb host who canceled the reservation of Suh in Running Springs, on Feb. 17 at the last minute during a snowstorm despite confirming in text messages that she could add two people to the original reservation.
The host, outed by the Guardian then denied she'd agreed to allow additional guests before texting an onslaught of 'derogative' texts to the UCLA law student, who'd driven hours in a snow storm believing she had settled the reservation. In turn a disbelieving Suh found herself contending with an openly racist host, prompting her to tell Barker she would report her to Airbnb officials.
'Go ahead. I wouldn't rent to u if u were the last person on earth,' Barker replied. 'One word says it all. Asian.'
But it gets better…
When Suh reiterated she planned to report Barker, the woman replied: 'Go ahead … it's why we have trump.'
Adding, 'And I will not allow this country to be told what to do by foreigners.'
An Airbnb spokesperson told KTLA in April that Barker had been permanently banned.
As part of Thursday's announcement, Barker will also now have to make a personal apology to Suh, take a college-level course in Asian-American studies and participate in a community education panel. The former host will also need to volunteer at a civil rights organization.
'There is a monetary cost to discriminating in California: a $4,000 minimum penalty for discrimination in places of public accommodation, which the Department will seek in all appropriate cases,' DFEH chief counsel Jon Ichinaga said in a statement.
Reached Thursday by The Post, a spokesperson for Airbnb referred to the company's statement released in April.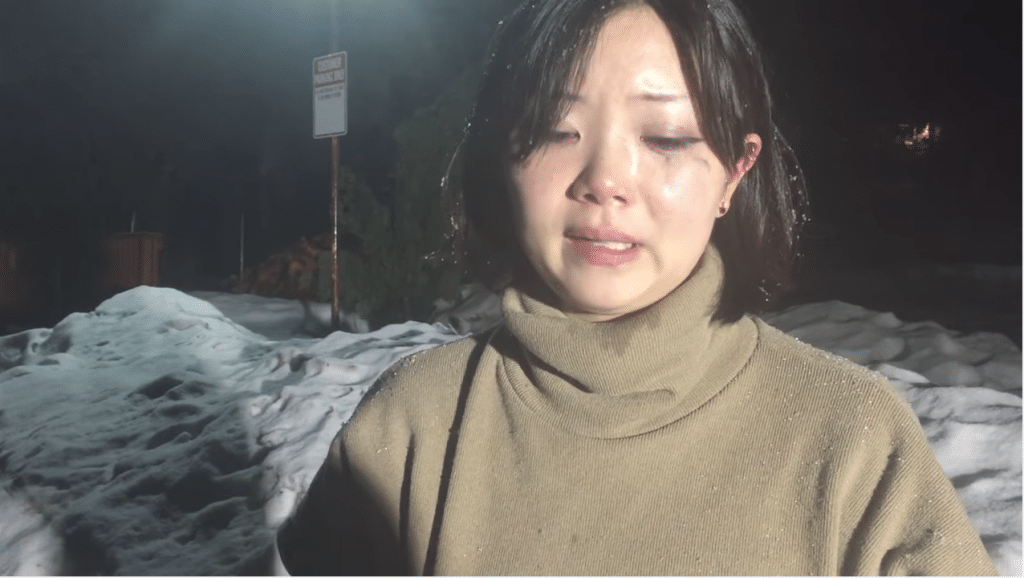 But here's the best part. Barker also happens to be married to Jonathan Sutter, a Professor of Chemistry at Chaffey College​, a public community college in Rancho Cucamonga, CA​.
It is understood that both husband and wife rent the airbnb property together, raising the interesting question whether the man also harbors racist views. Racist views that could temper his tenure…
Reacting to Thursday's outcome, Suh wrote the following on Facebook: 'I believe that the more people learn about and understand our history and our struggles, the more they can feel empathy towards us and treat us as equals,'
'I hope that more victims of discrimination will feel encouraged to come forward with their own stories, empowered now with the knowledge that government entities such as the Department of Fair Employment and Housing and other civil rights organizations will take our cases seriously and fight vigorously for us in order to protect our civil rights. Your pain is not insignificant and you are not alone.'
Suh also encouraged others who experience discrimination to speak out, specifically Asian-Americans, who she said are often 'left out' of conversations on such topics.
'The more we speak out, the harder it becomes for people to ignore, deny, or trivialize our lived experiences of being discriminated against like this day-to-day,' Suh's post continued. 'If we want racism and discrimination to end, we cannot keep suffering in silence, and we cannot stand idly by when it is happening to other people of color and other oppressed minority groups. We are in this together.'