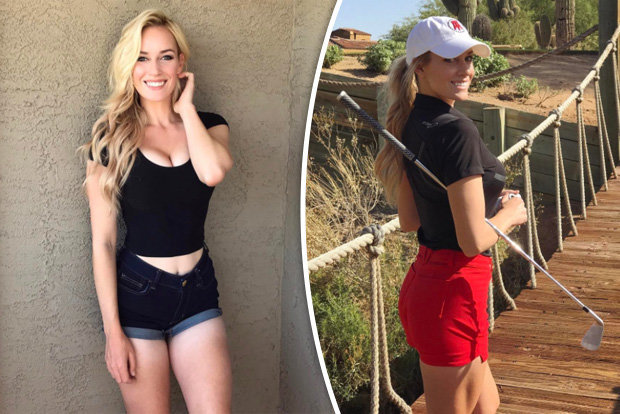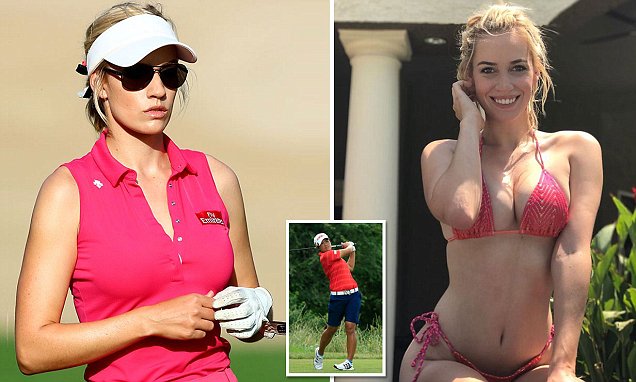 Paige Spiranac body shamed? Are the recent LPGA Tour dress code edits aimed at female golfers sexist and constituting body shaming? Debate ensues. 
Professional female golfer, Paige Spiranac has decried recent LPGA code changes which have banned certain clothing as sexist and taking aim at a few distinct players, including the 24 year old.
The assertion comes after the LPGA (Ladies Professional Golf Association) instituted new dress guidelines eliminating short skirts and plunging necklines on July 17.
Banned items include leggings (unless worn under shorts or a skirt), joggers and racerbacks without collars. The penalty for violating the dress code is set at $1,000.
In its defense, the association claims the policy changes were needed to 'institute professionalism'. Claims that Spiranac (who does not have a spot on the LPGA tour) are nothing more than seeking to body shame certain golfers on the circuit.
Wrote the San Diego native in an essay for Fortune, 'As both an ambassador for golf and an advocate for the continued progress of women's rights and equality in society, I fear that these new rules are stifling the growth of the women's game'.
The golfer's essay comes as many have taken exception with what they regard as a double standard between the men's league and the women's league.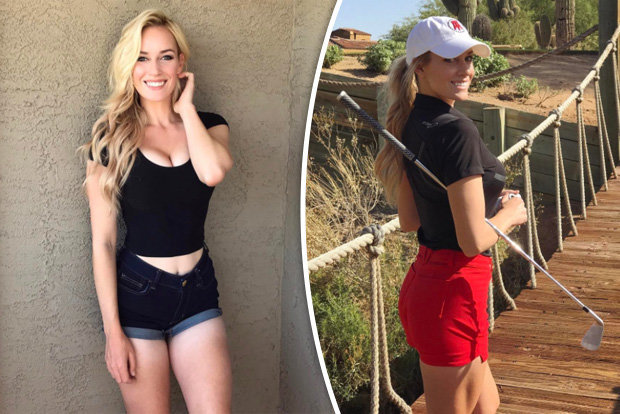 In her essay, Spiranac points out how other female athletes, such as pole vaulters and tennis players, have been allowed to reduce the amount of clothing they wear in order to achieve better movement. While female golfers are taken to task for the display of their body parts, construed with sexual overtones as opposed to athletes competing. 
Reflects Spiranac further, 'Take the vague banning of "plunging necklines."
'What constitutes a plunging neckline? Most likely, this edict was put into place to eliminate the presence of cleavage,'
Adding, 'In that case, a curvier, fuller-figured woman would be chided and fined far more often than a woman with a smaller bust,'
'In a world where women are continually and unwantedly sexualized, this new rule serves as yet another reason for women to feel ashamed of their bodies.'
From a very respected lady within the golf community…. pic.twitter.com/GnjTWwQpIN

— Golf TheSimpleTruth (@GolfSimpleTruth) July 22, 2017
Major-winner Lexi Thompson, who also took issue with the new rules, posted a photo to Instagram on Thursday (see below).
In it, she mocked the new dress code by posting a picture of herself dressed up like women probably did back in the 1800s.
'Got my new #LPGA dress code compliant outfit ready to go!' she captioned it.
Noted Teen Vogue magazine in a rebuke to the new dress guide '[W]e don't see why someone can't look professional in leggings,'
'If anything, policing these women's bodies and clothes takes away from their professional accomplishments. And if the sport wants a positive image, body-shaming is not the way to get it."
What do you think? Has the LPGA gone too far in its latest dress code mandates or should a woman accept that no matter her athletic and sporting achievements, she will always be regarded foremost for her sexuality and asked to compensate for society's prejudice towards the female form….