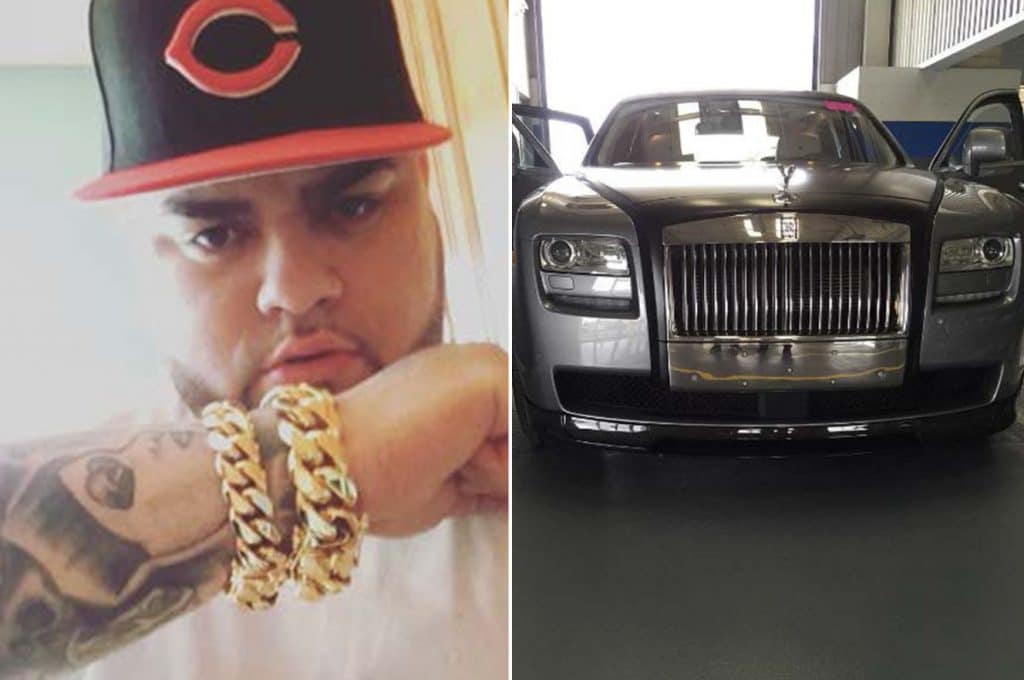 NYC Heroin dealer ring bust: How a drug cartel's flashy display of wealth on social media led to the Feds bringing down a drug racket linked to Mexican cartels.
A NYC heroin ring has been brought down after Feds busted the drug dealer consortium after its prominent members couldn't resist splashing their illicit wealth on a luxury lifestyle.
Token displays of the high life included one of the dealers sporting a $3,000 Versace baby carriage for one of their offspring along with a child's pair of Gucci sneakers, among troves of jewelry and the requisite fleet of luxury cars. Objects of acquisition that principal members couldn't resist showing off on social media.
Arrested were Luis Lopez, Victor Agosto, Perfecto Deleon, Andres Reyes, Nestor Rivera and Peter Vasquez, members of a multimillion NYC heroin ring linked to Mexican cartels, which trafficked drugs into the states through Los Angeles.
'I couldn't have asked for a better ride for PrincePeter,' wrote the wife of accused trafficker Lopez, on a shot of the $3,000 pram posted to Instagram.
In an other post, showing an 8-year-old's feet sporting shimmering Gucci sneakers, the same proud mom — who is not charged — wrote , 'Today is my baby's 5th grade graduation.'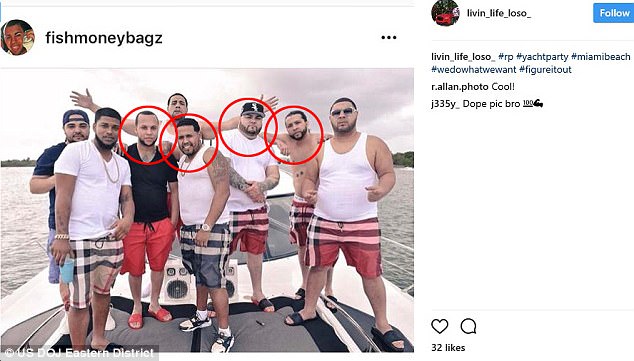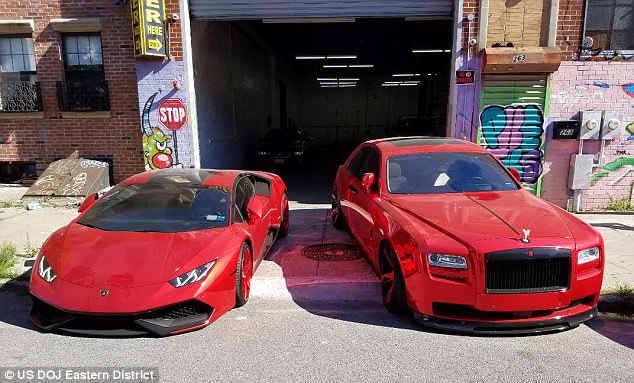 Seized at the time of the 'take down' according to a report via the nypost was some $900,000 worth of heroin, along with a Rolls Royce Ghost, a Lamborghini Hurácan, an Audi R8 Spyder, a Mercedes CLS63 AMG, Porsche Cayenne, Maserati and a Range Rover Sport.
Spoil ourselves we must.
More than $800,000 has been confiscated since Dec. 2011 from the ring.
In a press statement, NYPD Commissioner James O'Neill said, 'the heroin epidemic is real'.
Adding, 'These defendants not only moved large amounts of heroin across the country – they carried firearms to protect their turf and extravagant lifestyle.'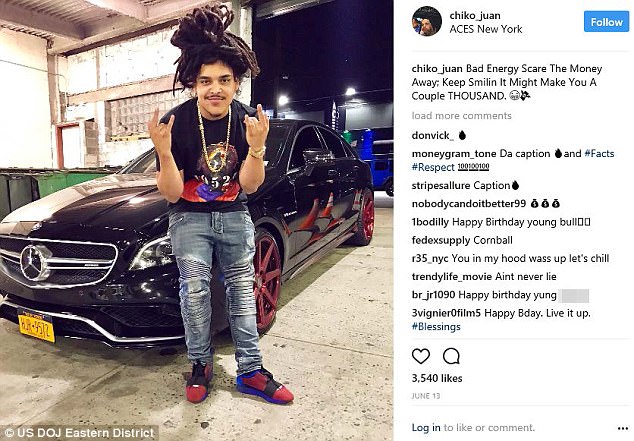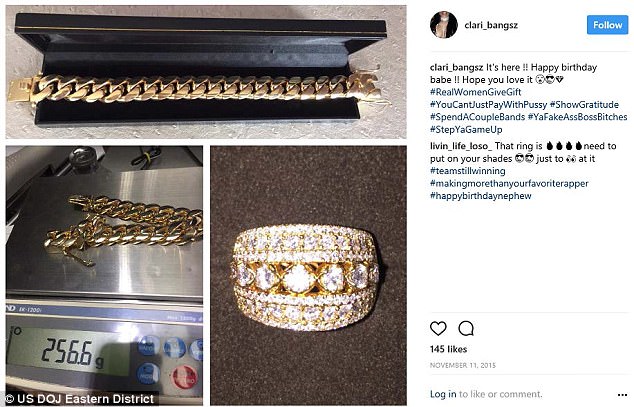 Authorities say one of the defendants relied on a crew of the violent street gang the Young Gunnerz, also known as the YGs, based in Brooklyn's Bushwick to provide protection of the illicit business.
Feds went on to note, 'the ill-gotten proceeds of the narcotics trafficking conspiracy will be subject to forfeiture.' 
If convicted, the men face anywhere from 10 to 15 years behind bars on trafficking and weapons charges.