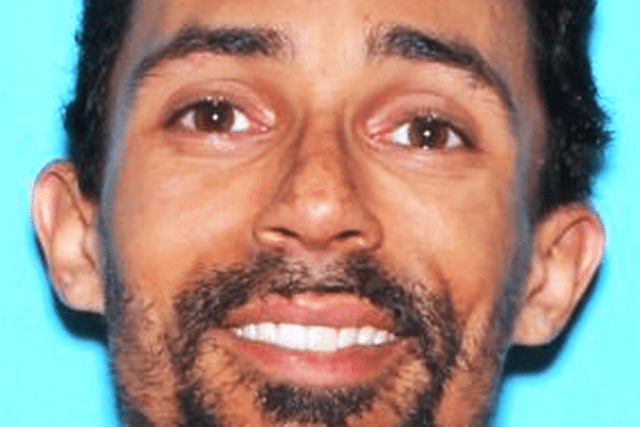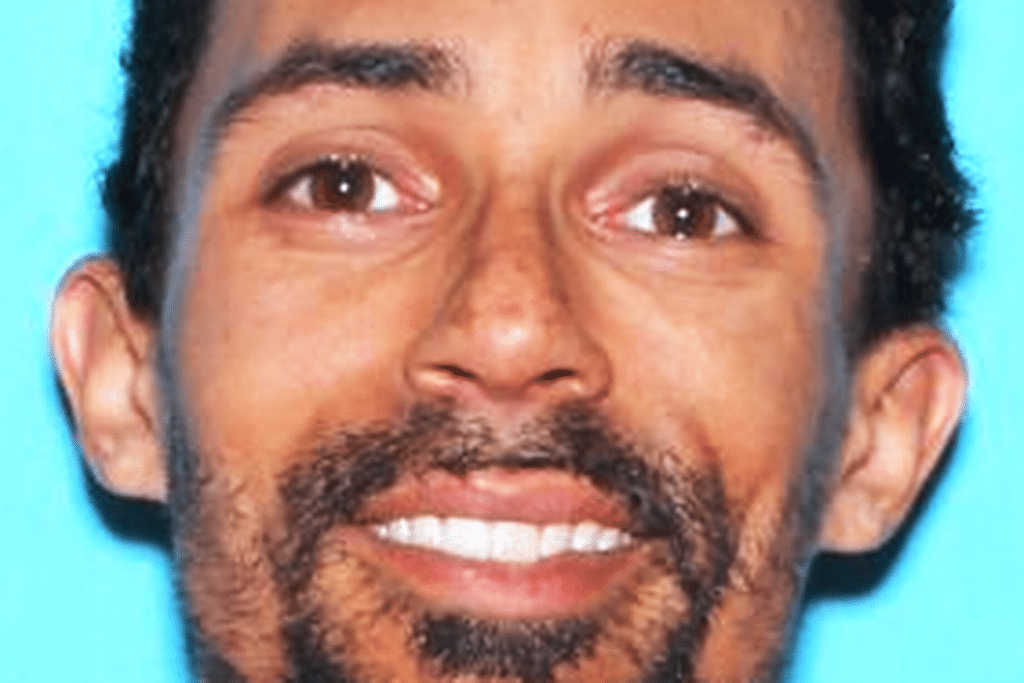 Noel Grullon a Florida, Hialeah man is on the run after setting his pregnant girlfriend on fire after she told him she wanted to break up with him. 
Florida police have launched a manhunt after Noel Grullon set his pregnant girlfriend on fire.
Cops say the 32 year old boyfriend was arguing with his 27 year old girlfriend, pregnant with his child over a packet of cigarettes at their Hialeah home. The couple's altercation took place as the woman's two young children from a previous relationship looked on.
At this point the woman went outside to cool off, only to be attacked in an incident of domestic violence as she returned to the home.
Told Hialeah Police Sgt. Carl Zogby via WSVN, 'They start arguing over silly matters. I think over a pack of cigarettes,'
Adding, 'She runs to the bathroom quickly, takes her shirt off and jumps into the shower, is able to extinguish this fire, but still, she got second degree burns all over her chest and her neck'.
At the time, the man was angry after the girlfriend had expressed a desire to break up with Crullon.
The woman's two children, a one-year-old and a four-year-old, from another relationship, watched the whole thing, according to cops. 
The incident happened around 5am Thursday. Grullon fled the scene in his pickup truck. 
Noel Grullon hasn't been seen since he left this house Thursday. But Hialeah police say he's running out of money and places to hide. pic.twitter.com/5vBrqb1EMS

— Madeleine Wright (@MWrightReports) July 29, 2017
The woman's girlfriend transported the girlfriend to hospital where she was reported to have incurred second degree burns, along her neck and most of her body.
So traumatized was the girlfriend, the woman initially declined to tell medics what had happened to her before revealing by the end of the day to a social worker she had tried breaking up with her boyfriend, who had 'retaliated' upon being told she no longer wanted to be with him.
Police say Grullon is on probation after serving 12 years for armed robbery and was released eight months ago.
Grullon and the woman had been dating six months. 
Cops say Grullon's rap sheet is extensive, including arrests for armed robbery, armed carjacking, kidnapping, aggravated battery, grand theft, burglary and criminal mischief. 
Police say they're looking for Grullon who fled in a 2007 Ford pickup truck with plates 'HVD-E62.' 
Anyone with information is urged to call Hialeah Police at (305) 687-2525.
Next @ 11: New details in the search for a man accused of setting his pregnant girlfriend on fire – An update on the woman's condition @NBC6 pic.twitter.com/isoe2eNega

— Michael Spears NBC6 (@MikeSpearsNBC6) July 29, 2017