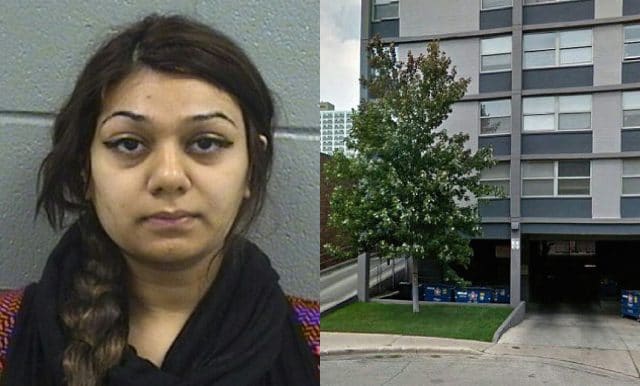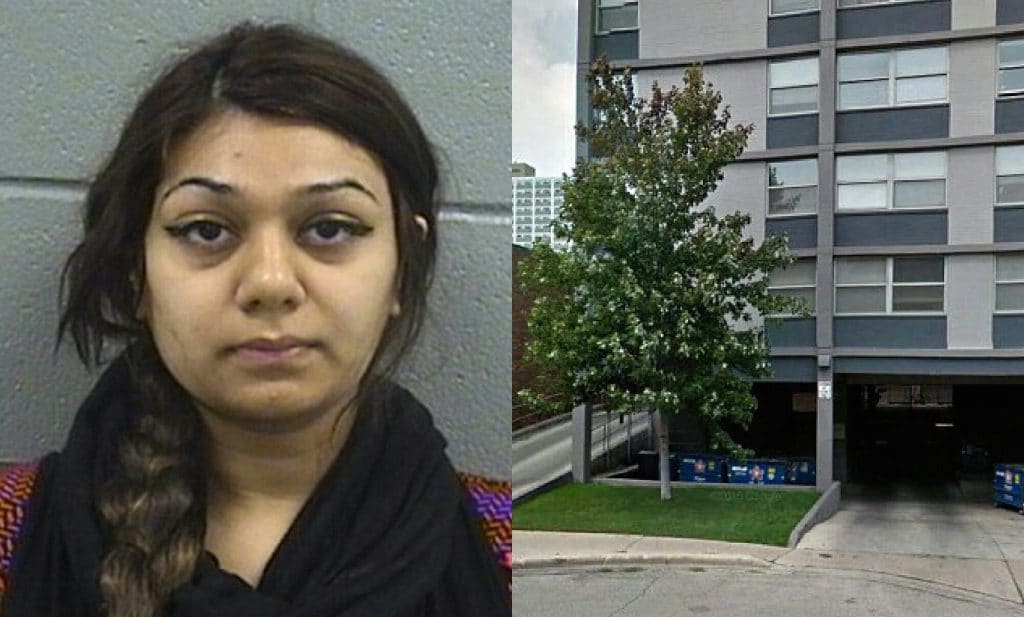 Mubashra Uddin a Chicago area Muslim teen avoids jail after throwing newborn baby to death during sentencing. What if she had been Christian?
Mubashra Uddin a 20 year old Muslim woman has avoided jail after being sentenced to probation after dropping her newborn baby from a high rise apartment window.
At the time of her initial arrest, in November, 2015, the Cook County, Chicago, Illinois woman had been charged with first degree murder.
Appearing at a Cook County court on Thursday the woman in a plea deal was sentenced to four year's probation after pleading guilty to involuntary manslaughter of a family member.
A report via the Chicago Tribune told of Uddin dropping 'Baby Jane Uddin' from a window in her eighth floor Chicago apartment after giving birth on November 11, 2015, so that her parents would not find out about her pregnancy. The baby died about an hour later. 
Though she was initially jailed without bond, Cook County Judge Carol Howard reduced Uddin's bail last year to $275,000.
Uddin eventually posted bond and was released. She lived with her parents and was on electronic monitoring.
She was given credit for serving 603 days in jail and was sentenced to at least 48 months' probation at her sentencing Thursday.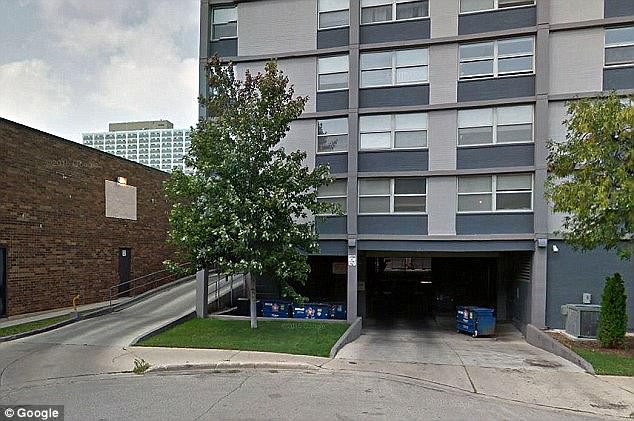 During testimony, lawyers for Uddin said the woman hadn't told her parents, who are Pakistani Muslim, that she became pregnant by her boyfriend because she knew they would not approve.
Uddin gave birth around 11.20pm to a full-term seven pound 11 ounce girl in a bedroom she shared with her younger sister.
When she heard her mother approach the room, Uddin dropped the girl out of the bedroom window.
The DeVry University student had only told her boyfriend and another friend that she was pregnant.
During the course of her pregnancy, Uddin hid her condition from her family wearing clothing that concealed the bump, told assistant state attorney Patrick Turnock Turnrock.
Baby Jane was still alive when she was found by a man in the grass outside the high-rise in the Uptown neighborhood just before midnight. 
At the time, the man who'd found Uddin's baby girl asked security to call an ambulance as he wrapped the bloody child in shirts and two baby blankets he retrieved from his home nearby. 
The baby girl suffered extensive injuries, including fractures to her skull, spine and ribs, a broken shoulder, and a lacerated liver and bowel.
She was taken to Weiss Memorial Hospital, just a block from the apartment building.
Baby Jane was pronounced dead at 12.25am Thursday. 
Her death was ruled a homicide by blunt-force trauma, according to the Cook County medical examiner's office. 
When police went to Uddin's apartment, officers found blood in the bedroom and bathroom as well as on sheets and a pair of scissors.
Investigators said Uddin made 'multiple admissions' on video.
Judge Peggy Chiampas said the teenager's family circumstances would be considered during the case.
Uddin was arrested a day after her baby died. 
Reflected one of Uddin's attorneys, Adam Sheppard, 'This has been a tragic event in the life of a naive 19 year-old girl. Although she will be forever haunted by what occurred, the end of this case will enable her to salvage the remainder of a productive life'.
While the court took into consideration her religious faith and how that played a significant part in the girl's trepidations and her 'dropping' the newborn, some commentators on the web have wondered whether the same degree of leniency would have been extended had Uddin practiced under another religion?
The case once again highlights what appears the court's uneven approach to infanticide and perhaps a case by case regard of circumstances which has led to staunch life advocates expressing fury…