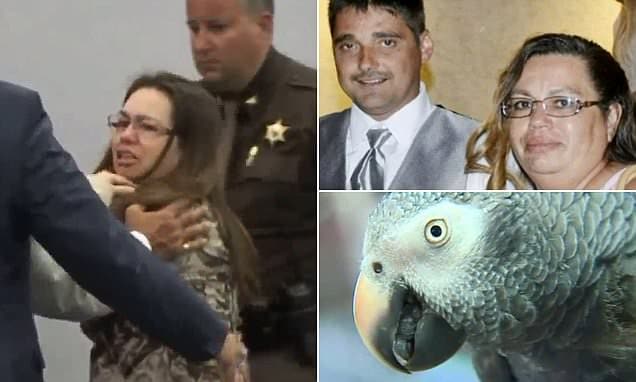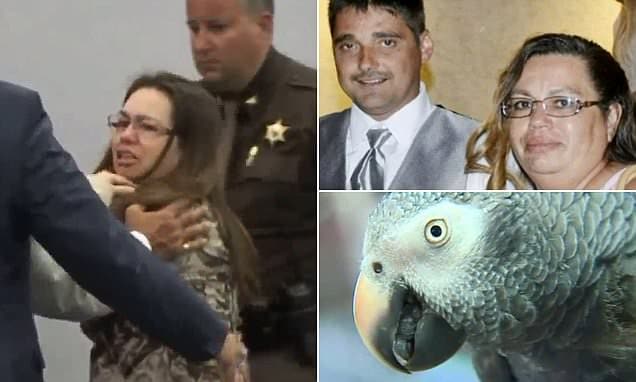 Glenna Duram a Michigan wife is found guilty of murdering her husband after the couple's pet parrot outed her out by mimicking the husband's last words prior to being shot.
Glenna Duram a 49 year old Newaygo County, Michigan woman has been found guilty of murdering her husband after the couple's pet parrot outed the wife out.
Come Wednesday a jury unanimously voted to convict the woman of first degree murder over the death of her husband, 46 yea old Martin Duram.
The wife's conviction comes after she'd been accused of shooting her husband five times, before turning the gun on herself in a failed suicide attempt at their home in 2015.
The shooting incident led to Glenna being seriously injured after incurring a head wound.
Leading into the shooting, Glenna and her husband had run up considerable debts and their house was in foreclosure.
During the ten day trial, defense lawyers submitted a list of medications Glenna was using, in a bid to convince the jury the wife was not in her right mind at the time of the shooting. 
The attempt was unsuccessful, and Duram was found guilty after  eight hours of deliberations, Fox17 reported. Upon her guilty verdict, the wife 'appeared' to make a gesture of some sort and mouthed something after the verdict was given.
Throwing into doubt the wife's claim that she was innocence was the husband's pet parrot, Bud, who as it turned out was the only witness to the murder.
It was only after Duram's ex-wife, Christina Keller, took in the parrot after the murder, that the woman overheard what she believed to be Martin begging for his life before being shot.
Appearing in court, Keller said Bud, an African grey parrot repeatedly said, 'Don't f***ing shoot' while mimicking his former owner's voice, which the ex-wife said was the bird replaying the final words he heard from Martin Duram on the night he was shot.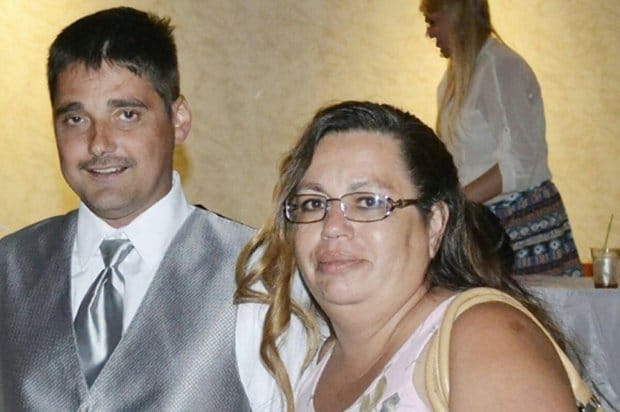 The prosecution initially considered using the parrot's squawkings as evidence in the murder trial, but this was later dismissed. The prosecutor added that it was unlikely that the bird would be called to the stand to testify as a witness during the trial.
Prior to the trial being decided, Martin's parents said they were sure the bird was revealing what went on. 
'That bird picks up everything and anything, and it's got the filthiest mouth around,' Lillian Duram told the BBC. 
Told the husband's mother after the guilty verdict was read, 'It just isn't good; just isn't good. Two years is a long time to wait for justice,
'To sit there and watch her be emotionless… kind of hurt too.
'I feel hurt that both families had to go through this, 'cause we both used to be close and go camping together.'
Glenna Duram will be sentenced on August 28 and faces life in prison.