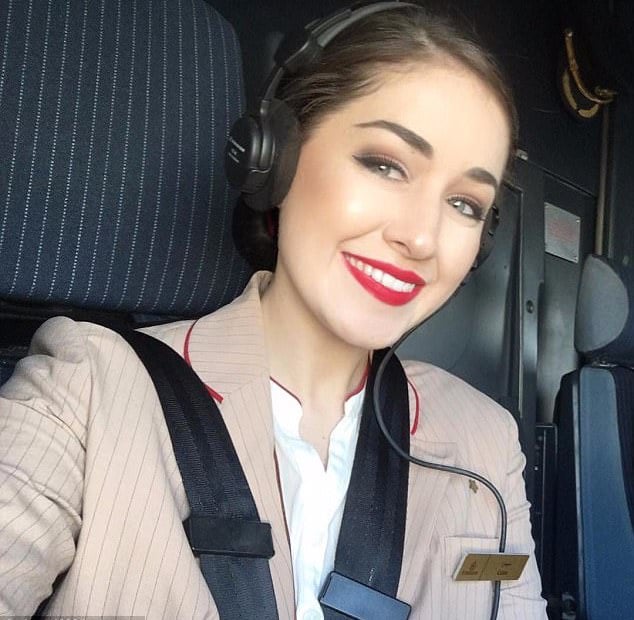 Did Ciara Burke Emirates flight attendant deserve to be fired? An aspiring air hostess claims being unfairly terminated after suffering a work place injury. 
23 year old Perth, Australian woman, Ciara Burke has caused disconcert after the former nurse vying for a permanent slot with Emirates Airlines accused the airliner of foul play, saying they sacked her because she fell down stairs, causing her to break her ankle.
In her own words, Burke said she had been given an 'opportunity of a lifetime' to work with what she had once perceived to be the 'world's best online' only to have her dreams dashed in an incident which Burke insists portends to indifference to employees in the industry.
Fortunate to be one of 5000 applications out of 200, 000 international applications each year to participate in Emirates Aviation college, where prospective flight attendants are given world class training and a passport to luxury travel across the world, Burke packed her bags and headed off to Dubai.
With six months to go before graduation, Burke had by now been working on flights to Europe and Africa when travesty struck.
With just days away from finishing her final assessments at the training college, Burke's dreams were dashed.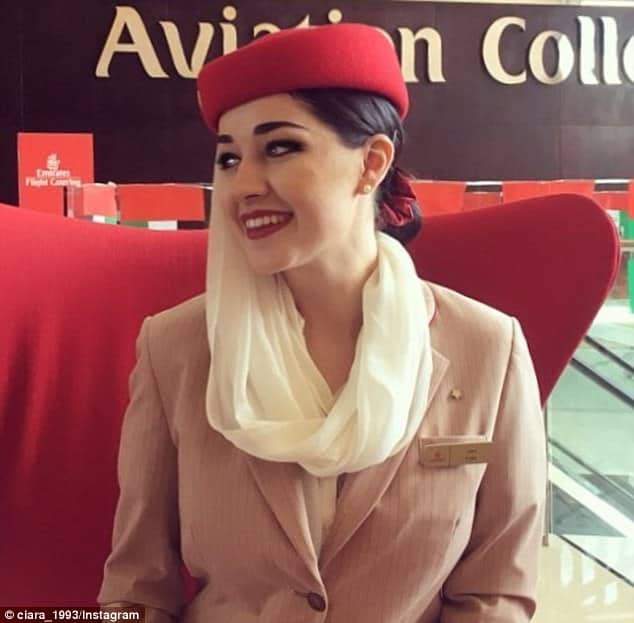 The aspiring international flight attendant alleges Emirates fired her after she sustained serious injuries when she fell at the training facility while wearing her mandated Emirates uniform red high heels.
Wrote Burke on social media, 'I fell down an entire flight of stairs severely injuring my back and tearing a ligament in my ankle while at work, and the company covered it up'.
Following the incident, Burke was forced to take medical leave, now confined to a back brace, cast, and then moonboot 'for weeks'.
So severe were the aspiring airline hostess' injuries, Burke told of seeing doctors and physiotherapists every two to three days to help control and ease the 'indescribable pain'.
Burke has since contended that Emirates management refused to admit her precarious situation was the result the result of a work-related injury, choosing instead to fire her — leaving her high and dry in a foreign country.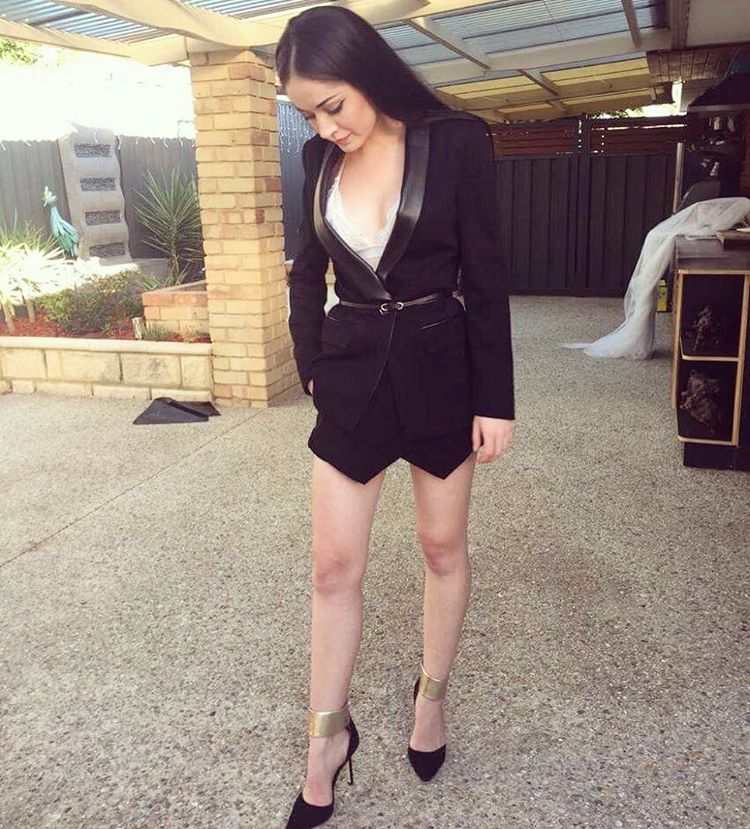 'A few weeks after the accident Emirates fired me and told me that my accident was NOT classed as a workplace accident but instead a 'freak accident',' she said.
'I wasn't allowed to defend myself or appeal the decision and there are no unions in Dubai that I could turn to for help. I was heartbroken and the saddest I have ever been. I was injured, alone and vulnerable.'
Unions are illegal in Dubai – where Emirates is based – and there are different definitions of what is considered a workplace accident notes news.com.au.
Burke went on to say she was made to feel like a criminal when the airline gave her just seven days to pack up her life in Dubai.
Telling, 'They gave me seven days to … organize my belongings, say goodbye to my Dubai family and leave the country.
'They made me feel like a criminal by taking my passport and IDs off me and I had to hand papers into immigration as I passed through.'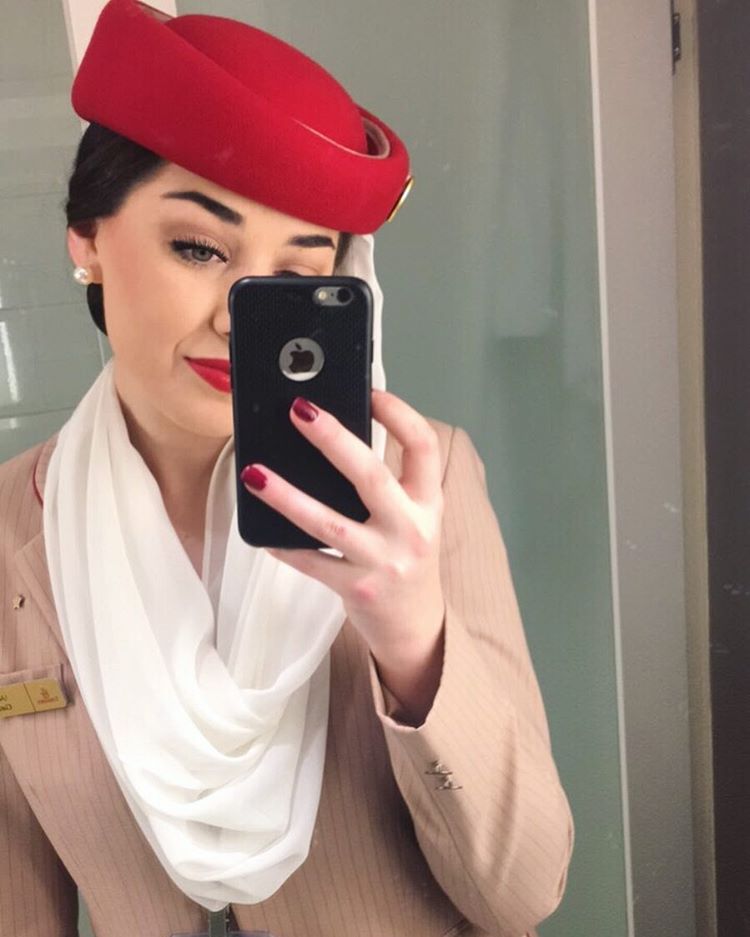 Now, back in Australia, it is 10 weeks after the accident with Burke saying she is still in immense pain and unable to go back to work as a nurse.
'I struggle to sleep most nights because of ongoing back discomfort and am still having troubles with my ankle — some days I can hardly walk because of pain,' she wrote on social media.
'I haven't been able to go back to nursing because I need to be able to wear shoes.'
Ms Burke claims hers is not an isolated case and she was warned.
'My heart remains shattered and I'm beyond disappointed that such a HUGE world renown company continues to get away with treating employees so badly,' Burke wrote.
'There are so many stories like mine that are shared among crew on a daily basis.'
Emirates has since declined to discuss Burke's case with Australian media, saying it does not discuss information relating to past or present employees.
Wrote a spokesperson, 'During the probationary period, there is a dedicated team who assess performance, provide support and guidance and give regular feedback.'
'An Emirates panel then reviews the 'crew member's performance' before a decision is made.'
What do you think? Was Ciara Burke's breaking her ankle just bad luck that got her 'unfairly' fired, or would she still have been denied graduation had she not even injured herself? Then again perhaps Emirates was legitimately concerned whether Burke's injury might serve to preempt her from doing her job in the future?
Or is this just the case of an international airliner in a brave new world economy which can have the pick of the litter and always choose what it believes ultimately will serve their own best interests ….