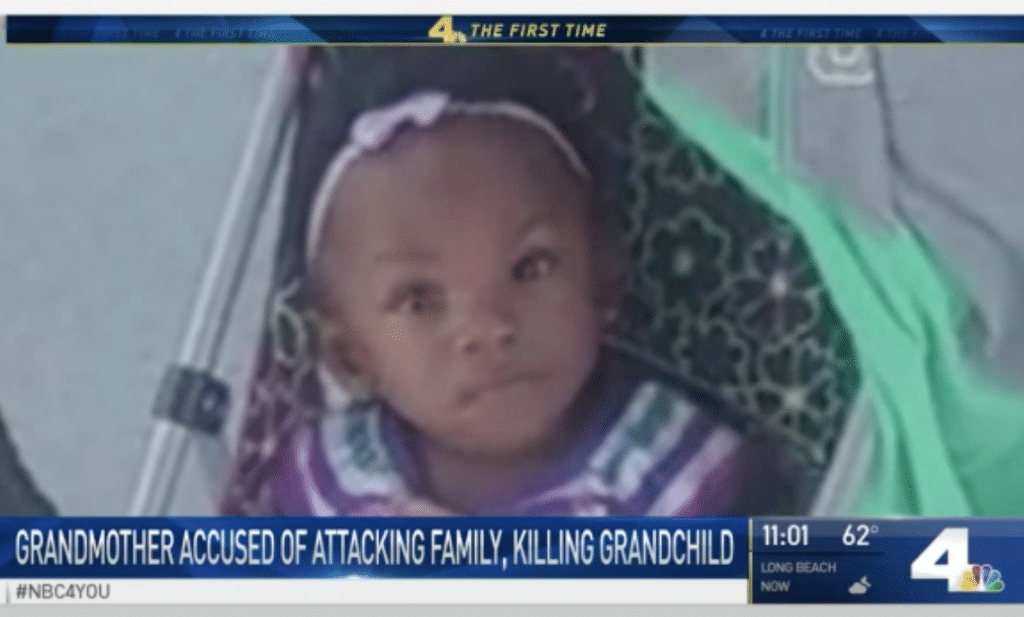 What led to Nicole Darrington-Clark a California grandmother with a history of mental illness fatally stabbing her baby granddaughter? 
Nicole Darrington-Clark a 43 year old California grandmother has been arrested after going on the run after allegedly stabbing her daughter and two grandchildren, killing an infant.
The woman's arrest, Tuesday morning comes after the grandmother fled an apartment complex she shared with family members in Colton, east of Los Angeles, during a Monday morning incident which led to 18 month old baby girl, Damani Trouter, dying, with the baby's mother and sibling in critical condition.
A report via the Press Enterprise told of the murdered child discovered lying face down on a sofa, stabbed multiple times in the back. The girl's five year old sister cowering inside a nearby closet. So badly wounded was the girl that responding police couldn't wait for an ambulance and sped her to the emergency room. 
A report via CBS Los Angeles Tuesday noon cited doctors saying they had upgraded the 5 year old's critical injured status to that of good condition. Police said the grandmother was picked up after she was spotted in a get-away vehicle by a San Bernardino County sheriff's deputy circa 4 a.m at a parking area.
Witnesses reported seeing woman matching Nicole Darrington Clark's description "pouring gasoline on building":https://t.co/WKTtNkrHdn

— Paola Baker (@DP_PaolaBaker) June 6, 2017
Homicide suspect Darrington-Clark taken into custody this morning in San Bernardino. No longer looking for her or the vehicle.

— ColtonPD (@Colton_PD) June 6, 2017
Of note, the attack comes after Darrington-Clark was sent to a mental hospital after trying to kill the same daughter and a son 12 years ago when they were children.
Court records at the time showed Darrington-Clark stabbing her then 14-year-old son and throwing her then 10-year-old daughter out of a moving minivan. Neither child was seriously injured. At the time the children's mother was found not guilty by reason of insanity.
At the time of her 2005 trial, the woman's defense attorney, Robert Sheahen, said his client was diagnosed with schizophrenia.
It wasn't immediately clear when the woman was released from the mental hospital.
Told a family friend, Cindy O'Neal: 'I Facetimed with her a few days ago, and I was worried about her,'
Adding, 'I never thought she would do anything like this. I hope they do find her so she can't hurt anyone else or herself.'
Upon the grandmother's arrest, investigators conceded not knowing what motivated the stabbings.
Jail records show Darrington-Clark being booked into the West Valley Detention Center on suspicion of murder, with bail set at $1 million. Her first court appearance is expected Thursday.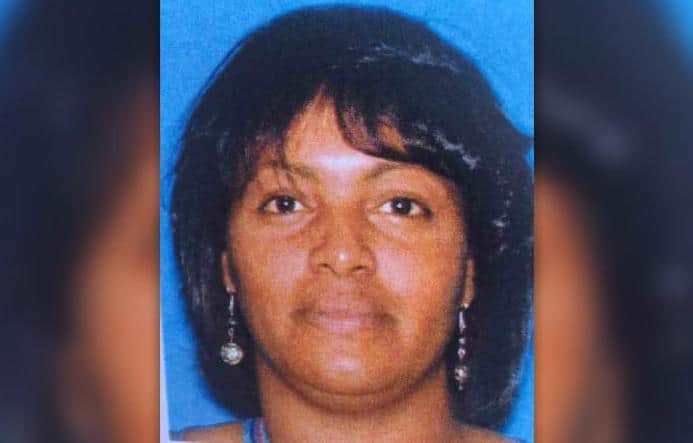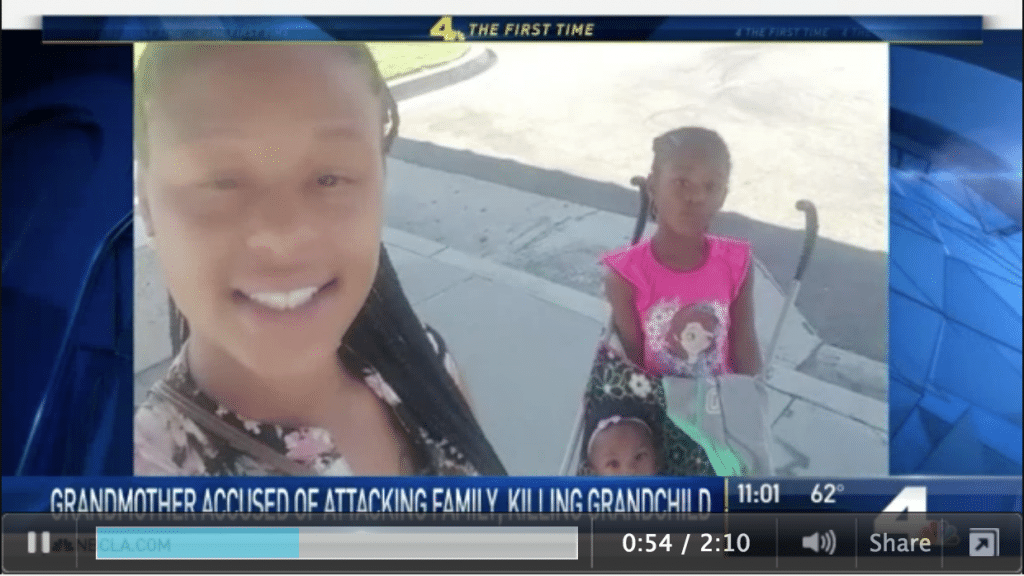 @Colton_PD released the booking photo of Nicole Darrington-Clark, accused of stabbing her daughter, 2 granddaughters, killing one. pic.twitter.com/8hCOtLA9Wz
— Beatriz Valenzuela (@BeatrizVNews) June 6, 2017