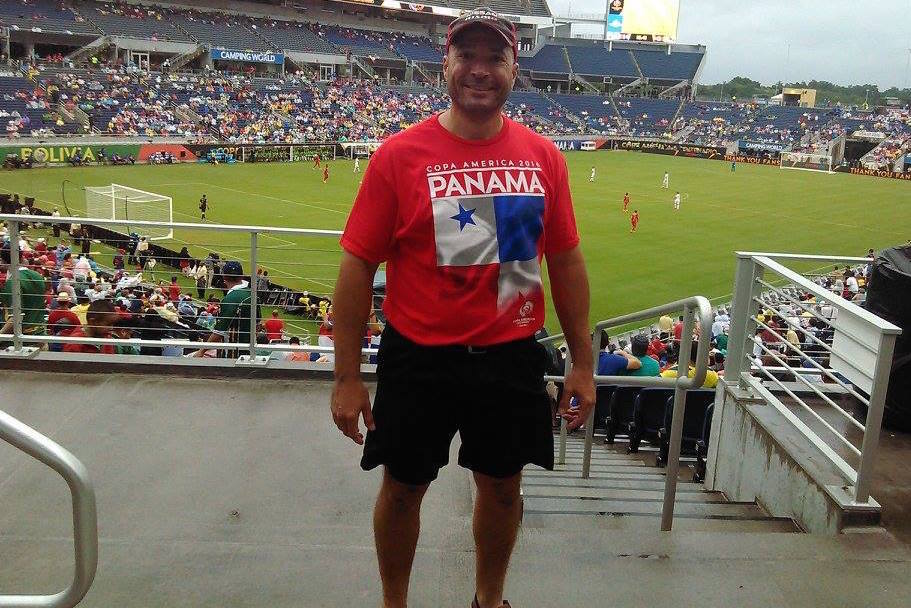 John Robert Neumann Jr. a disgruntled ex employee is identified as the Fiamma mass shooter who went to his place of work leaving six dead, including himself.
Six individuals including a shooter, since identified as John Robert Neumann Jr. have died after going on a mass shooting at an Orlando, Florida workplace, Monday morning.
Tele-Traffic reported the mass shooting occurring at the Fiamma Inc. company, located at a large industrial area, home to a number of other businesses.
A preliminary report via WKMG-TV cited authorities saying the shooting not to be terrorist related, but likely work related involving a 'disgruntled' employee.
Define disgruntled?
The dailymail reported John Neumann, a 45-year-old man having been fired from his job at at the Orlando, Florida company two months ago, where upon, Monday morning, circa 8am he showed up at his old workplace and killed four of his former co-workers before committing suicide.
Deputies and fire rescue crews on scene of fatal shooting in #Orlando. Sheriff's office says multiple people have been killed. @WESH pic.twitter.com/5FfWOmch7A

— Alex Villarreal (@AlexvWESH) June 5, 2017
Sheriff Jerry Demings on the scene of deadly shooting in #Orlando. Expected to update us soon. Multiple fatalities confirmed. @WESH pic.twitter.com/9suM95NJxH

— Alex Villarreal (@AlexvWESH) June 5, 2017
5 dead in #Orlando shooting. Likely workplace violence, says sheriff. No indication of terrorism connection. @WESH pic.twitter.com/4eYPUZ8c1w

— Alex Villarreal (@AlexvWESH) June 5, 2017
In the aftermath of the shooting, Orange County Sheriff Jerry Demings described the hostilities as a 'tragic incident' while telling press agents that a press conference would be forthcoming with the release of further detail.
Dennings later told of responding officers arriving on the scene within two minutes of receiving a distress call circa 8.03am, where they found three male victims and one female victim dead at the scene. Another victim, a man, was taken to Orlando Regional Medical Center where he was later pronounced dead.
Killed were: Robert Snyder, 69; Brenda Montanez-Crespo, 44, Kevin Clark, 53; Jeffrey Roberts, 57 and Kevin Lawson, 47.
Demings went on to note, Neumann having a strained relationship with one of the victims.
Witnesses said that the shooter arrived at the office armed with a handgun and a knife, but Demings said there's no evidence to indicate the shooter used the knife during the attack.
It was also revealed at the time of arriving at his former work place, Neumann demanded a woman working as a temp in the front office to get out- suggesting that the former worker was only targeting people he had worked with during his time at Fiamma.
After shooting four of his co-workers, the shooter turned the gun on himself and committed suicide.
Authorities later revealed Neumann living alone and being honorably discharged from the Army in 1999.
Dennings said seven other employees were in the building at the time, none of whom were hurt. They are now being interviewed by sheriff's detectives.
Deming said there also was an incident reported from the business in June of 2014 in which the shooter was accused of battering another employee. No charges were filed at that time. The man also has a record of minor arrests including battery.
A report via the orlandosentinel cited local woman, Shelley Adams saying her sister, Sheila McIntyre working at Fiamma, a business that makes awnings for campers. She said her sister was in the bathroom when she heard shots.
'She came out and saw a man on the floor,' she said.
She kept repeating 'My boss is dead. My boss is dead,' Adams said.
McIntyre was not injured.Adams described the company as a small business with only around 10 employees.
Adams said her sister was OK and was taken to a nearby fire department training facility. 'God had his hand on her,' she said.
According to its website, Fiamma Inc. is an Italian-owned company based in Orlando, that makes awnings for residential vehicles and campers, describing itself as one of the world's largest manufacturers of RV awnings for motor coaches, fifth-wheels, trailers, camper vans, and sport utility vehicles.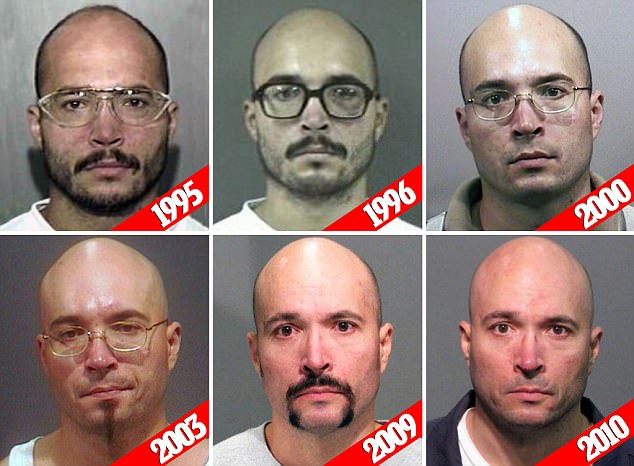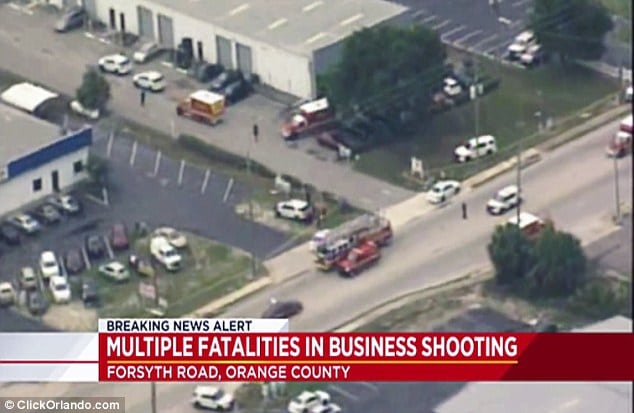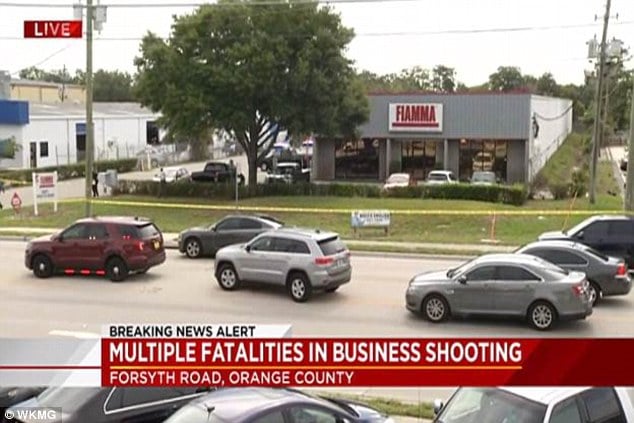 Deputies can be seen focusing their shooting investigation on Fiamma building. The company makes awnings for campers and vans. @WESH pic.twitter.com/b3NGqU4g63

— Alex Villarreal (@AlexvWESH) June 5, 2017
#FBI joint terrorism task force official on scene of deadly shooting in #Orlando. Multiple people killed. Still awaiting updates @WESH pic.twitter.com/MpCRpoNntt

— Alex Villarreal (@AlexvWESH) June 5, 2017
If the shooter is muslim, the world will explode
if he is black, US is triggered
if he is white, he's a deranged gentleman #orlando

— Gau (@ConteBeBothered) June 5, 2017