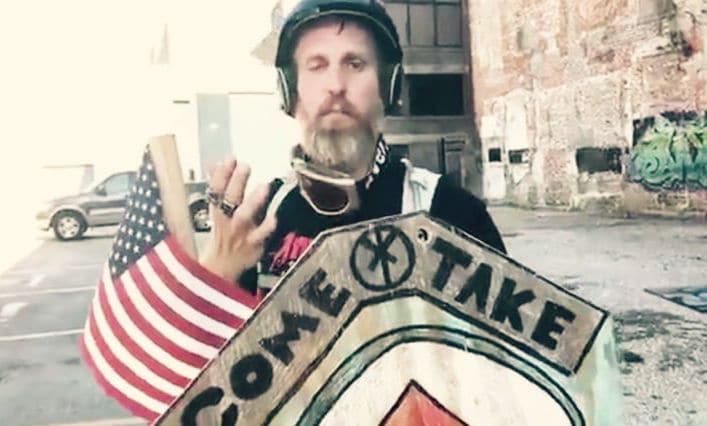 Nicholas Dean New Orleans principal fired after caught wearing neo Nazi rings during confederate protest: A wolf in sheep's clothing?
Nicholas Dean a New Orleans principal of a predominantly black school has been fired after video footage (see below) showed him wearing rings associated with Nazi symbols.
The outing led to the school official being sacked from his role as principal of Crescent Leadership Academy after he was seen wearing a German Iron Cross ring, and a skull ring.
They were awarded to key members of the SS, an ideological group dedicated to the celebration of Aryan white race and genocide under Hitler's Germany. 
Both symbols are closely associated with Neo-Nazis and white supremacists notes Nola. Symbols of oppression that might strike some as particularly odd and disconcerting for a school leader of a mostly black school. 
Dean's suspension came after he was filmed standing among protesters demonstrating against the removal of a Confederate Gen. Robert E. Lee statue.
At the time, the school principal claimed he had been attending the removal of the Confederate statue as a student of history and not to attend the protest.
Three days later, a video was posted online of Dean, holding an American flag and flashing the cross and skull rings, while insisting that he had spoken to journalists, 'who didn't understand their history.'
The footage was posted by Abdul Aziz with the caption, 'Nicholas Dean, Principal of Crescent Leadership Academy was in attendance during the May 7, 2017 'Battle of New Orleans' aligned with known white nationalist organizations, such as the Ku Klux Klan, League of the South and the Based Stick Man movement.' 
The 'Battle of New Orleans' refers to the protests over removal of Confederate monuments. 
During the clip, Dean describes how he felt it was his 'duty' to attend the event as 'foreigners with Marxist ideas come here.'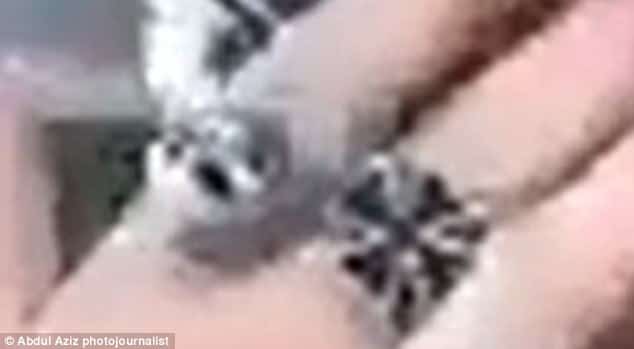 Come Thursday, the Charter school's parent group and board confirmed in a joint statement that Dean had been fired while noting 'will not return as the Principal or be associated with Crescent Leadership Academy.'
Superintendent of Recovery School District, which authorizes Crescent Leadership's charter, praised the academy's decision saying: 'While the circumstances surrounding this decision are regrettable and damaging, I appreciate the board making a swift decision so that school can move forward and so that our community can continue to heal.'
Of note, a report via the Times-Picayune told of the former principal being interviewed two weeks ago in a Revolutionary Conservative podcast titled The Battle of New Orleans. Both in the podcast, and during the video, Dean identified himself as Nick Andrews. It wasn't immediately clear why the school principal used an alias identity. Or was it?
In both the video and the 'Guerrilla Radio' podcast, Dean says reveals works in a charter school that enrolls mostly African-American students.
In turn the podcast host says, 'So it's probably fair to say, then, you're not a white supremacist, or some crazy KKK member from the Confederate past?'
Dean responds, 'I am not by my definition, absolutely not. But by others,' most certainly.'
Of note, a report via the root tells of contentious rulings emanating via the New Orleans charter school, particularly with the criminalization of black students, and the resulting firing of black educators who were replaced by white so-called educators who some accused of the miseducation of black and brown children.
Go on Twitter, do your thing and get Nicholas Dean fired.#BlackLivesMatter #WhiteSupremacy #racism #TakeEmDownNOLA https://t.co/7qJAmyVMw2

— A Tangible Person (@blakerosser1) May 25, 2017