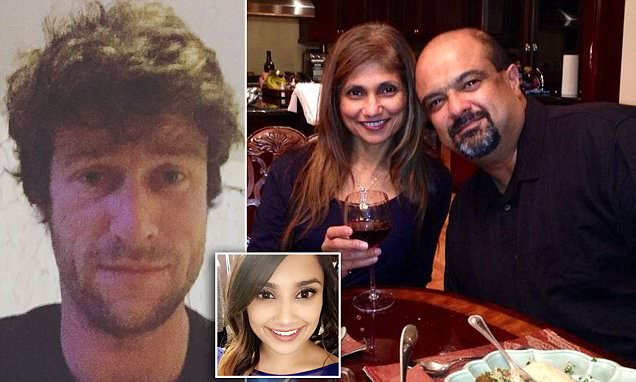 Mirza Tatlic a jilted San Jose boyfriend kills his ex girlfriend's parents after breaking up with him. Had posted spate of disturbing social media posts.  
Mirza Tatlic a 24 year old San Jose, California man has died after being shot dead by police during a stand off after killing his ex girlfriend's parents and using her younger brother as a hostage.
The tragedy comes after girlfriend, Rachel Prahbu ended her relationship with the obsessive boyfriend last year, with Tatlic then taking to social media where he posted a series of disturbing messages directed at his ex.
Wrote the man in April, 'devil' and 'Fxck u bxch'.
Unable and unwilling to accept his ex girlfriend's decision to call things off, the man set out for what authorities believe was an act of retribution when he killed his ex's parents. 
Appearing at the family home Wednesday evening circa 9pm, Tatlic fatally shot Prabhu's father Naren Prabhu, a Silicon Valley tech executive, in the doorway before he killed his ex's mother inside. The identity of the mother has yet to have been revealed. 
Rachel lives in another state and was not home at the time of the shooting.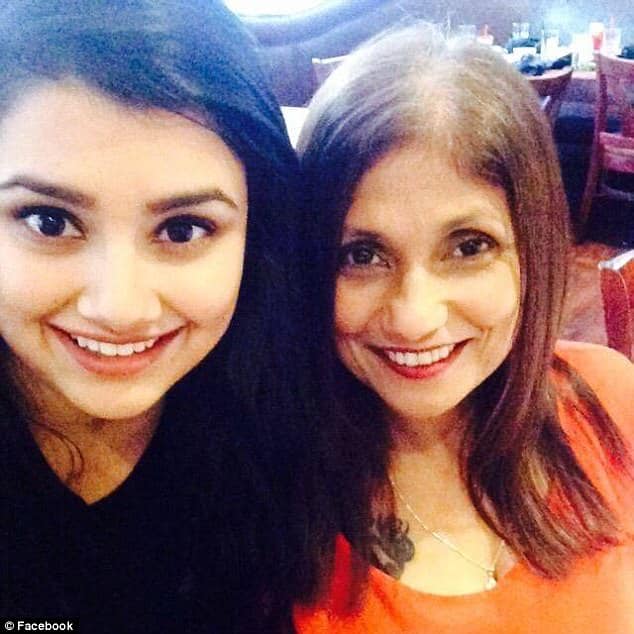 A report via CBS told of Tatlic also using his ex's 13-year-old brother as a human shield during an ensuing two-hour standoff with the police before being killed by a special tactics marksman. 
At the time of the shooting, Rachel's family had a restraining order against Tatlic. 
Upon the ex boyfriend shooting the father, the man's 20-year-old son ran outside, calling 911 telling police his father had been shot, while his mother and teen brother were still inside the house. He added that his mother may have also been shot.
Police officers along with a special tactics team descended on the residential street, 1000 block of Laura Valle Lane, with neighbors told to stay inside.
At one point during the two-hour standoff, Tatlic told the police he killed Rachel's parents to cause her pain in retaliation for the break up, according to a source who spoke to Mercury News. 
Tatlic, who used his 13-year-old hostage as a human shield at one point, also borrowed the teen's cell phone and called Rachel during the standoff. 
The gunman eventually released the boy, who could be heard crying and asking the cops, 'What am I going to do with my life now?'.
When the gunman appeared at a window inside the house and pointed a handgun at the police, a special tactics marksman opened fire and killed him.
The veteran policeman, who has served on the San Jose police force for 17 years, has been placed on a routine administrative leave.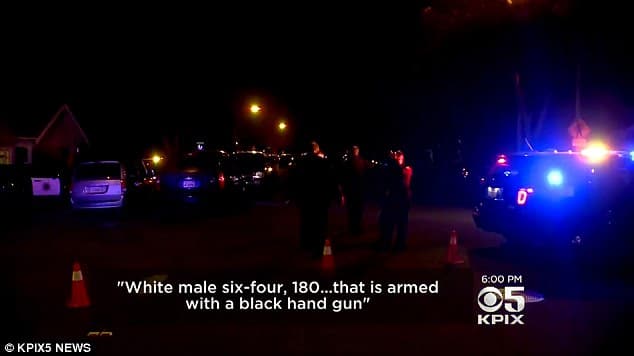 San Jose Police Chief Eddie Garcia called the shootings 'a tragic incident perpetrated by evil', saying Tatlic had a history of mental illness, domestic violence and driving under the influence.
The police chief said: 'Unfortunately, the suspect refused to surrender,'
'The suspect appeared at (a window at) one point and pointed a handgun at officers. In fear for the lives of fellow officers and victims that still may have been in the house, at least one round was fired by an officer striking the suspect.'
Adding: 'He had choices. He didn't give this family a choice. He didn't give my officer a choice.'
It remains unclear where Tatlic got his gun, but Garcia said it was not licensed to him. 
Leading up to the shooting, Tatlic had posted a series of disturbing posts on Instagram.
On April 24, Tatlic posted a picture of Rachel captioned: 'The devil smiles but the eyes sell the evil.'
Another caption to a Facebook messenger exchange with Rachel read 'No mercy on the ones that love you most' before the rambling post ended with 'F*** u b***'
A final post showed a pack of cigarettes, captioned: 'Hope I get more than just one…the real Mirzat…sucks this cost me my lyf.'
Garcia said 'the extent of how [the breakup] really got to this individual remains to be investigated and thoroughly vetted out.'
Following the death of the father, the man's employer, Juniper Networks issued a statement saying they were 'saddened by the recent loss of a long-time employee'.
Naren was an executive at the tech company, which develops routers and network security products.
Come Thursday, police searched Tatlic's home. Neighbors said officers were often called to the house for family fights, adding that the man had been struggling to find work while describing him as a 'troubled' individual. A former co worker described Tatlic as 'nice' and 'soft-spoken.'