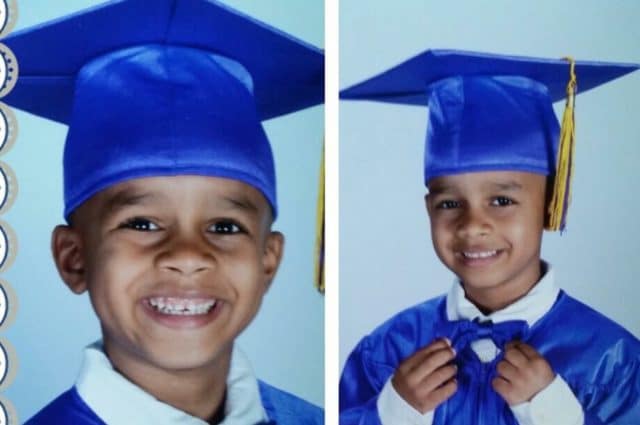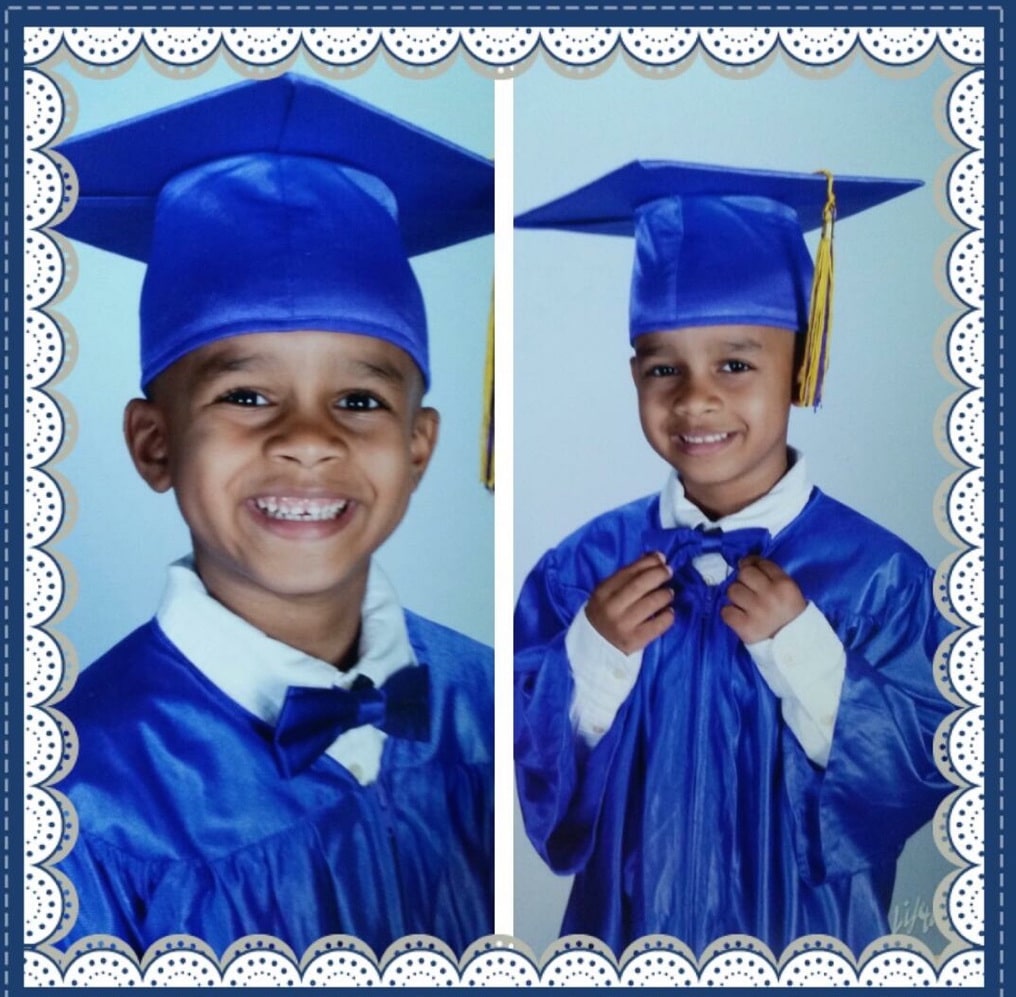 Kingston Frazier: A Jackson, Mississippi family is left grief stricken after their kidnapped six old son is found dead in their stolen abandoned vehicle.  
Tragedy has come to the fore with the revelation that missing 6 year old Jackson, Mississippi boy, Kingston Frazier has been found dead.
A statement released by the Hinds County Sheriff's Office circa 10 am Thursday morning told of the boy found shot to death in the backseat of his mother's Toyota Camry after the parked vehicle the boy was sitting in was stolen.
At the time, the boy's mother, Ebony Archie had left the vehicle running in front of a local grocery store parking early Thursday morning, circa 2am as she shopped inside reported the Clarion-Ledger.
Told police, 'We had everyone on the lookout for this particular vehicle. it was discovered abandoned on the side of the road in Madison County.'
As Kingston slept, two men pulled up to Archie's car, jumped inside and sped away with her can and her son.
Here's the latest information about this morning's deadly kidnapping of #KingstonFrazier. @TerranceFriday https://t.co/BFFibdoXom pic.twitter.com/c81UfyafLE

— WJTV 12 News (@WJTV) May 18, 2017
Taken into custody are two men, Dwan Wakefield and DeAllen Washington, both aged 18.
The pair had been in a Honda Civic Coupe and were caught on surveillance tape driving around the store's parking lot before taking the car, cops said.
Byron McBride, Jr, a third person of interest, believed to be an accomplice has also been arrested.
A report via wreg told of the three men being charged with capital murder.
Circulating video showed the moment the mother learned of her son's fate, with the mother collapsing and sobbing uncontrollably (see above).
"Why, God, why?!" a person believed to either the mother or a relative could be heard screaming as police were left with the unenviable task of dispensing the grim news.
'Oh God, my baby! My baby!' continued the wailing.
The boy's shirtless father at one point began wailing at police before relatives pulled the man away.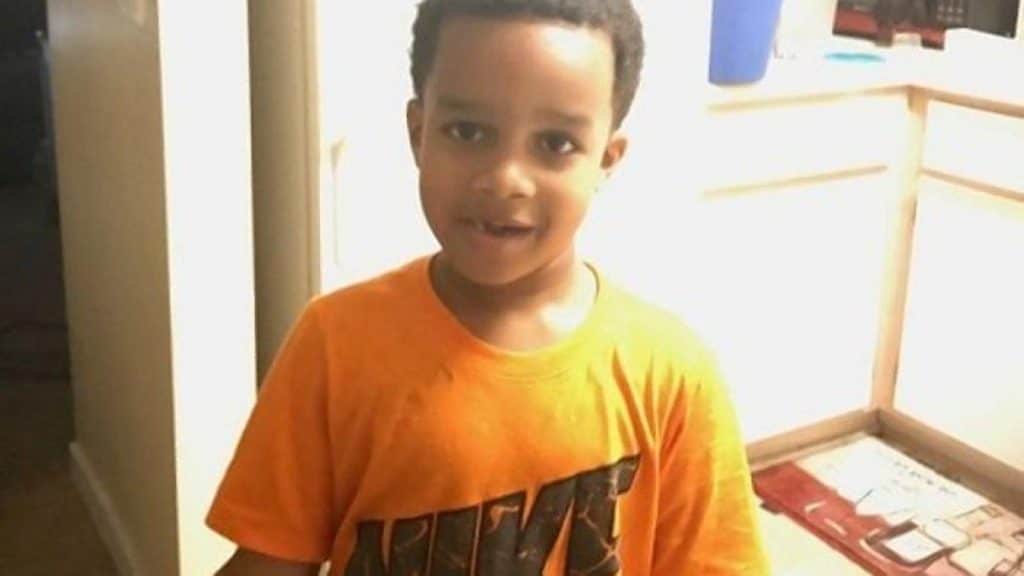 'Even if I was mad at the world, I couldn't do this to a 6-year-old,' said family relative, David Archie. 'To me, it's hatred. There is nothing out there worth taking a 6-year-old's life…I can tell you this, we won't rest until they're brought to justice…You can believe that.'
Of note, Kingston had been slated to graduate from kindergarten on Thursday.
Multiple law enforcement agencies continue to investigate the case as one mother now questions the wisdom of having ever left her son alone in what must have to her seemed placid safe circumstances…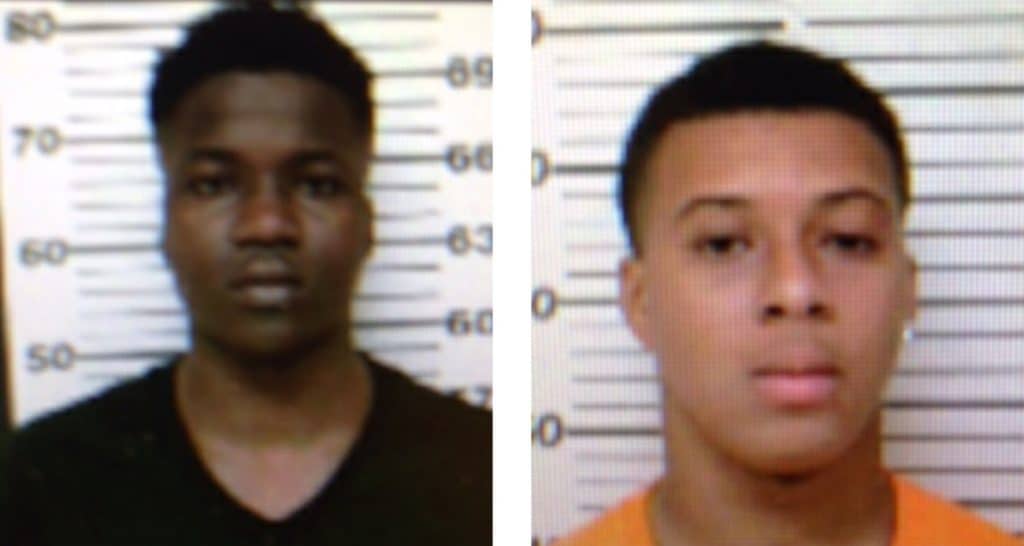 Byron McBride Jr is the third suspect taken into custody in the Kingston Frazier case. pic.twitter.com/50vT6ptHNr

— Therese Apel (@TRex21) May 18, 2017