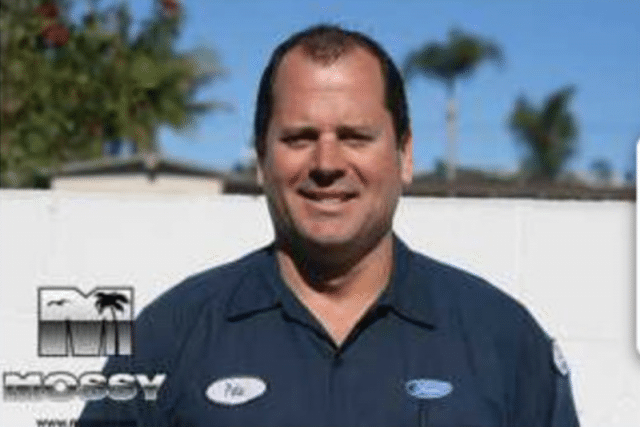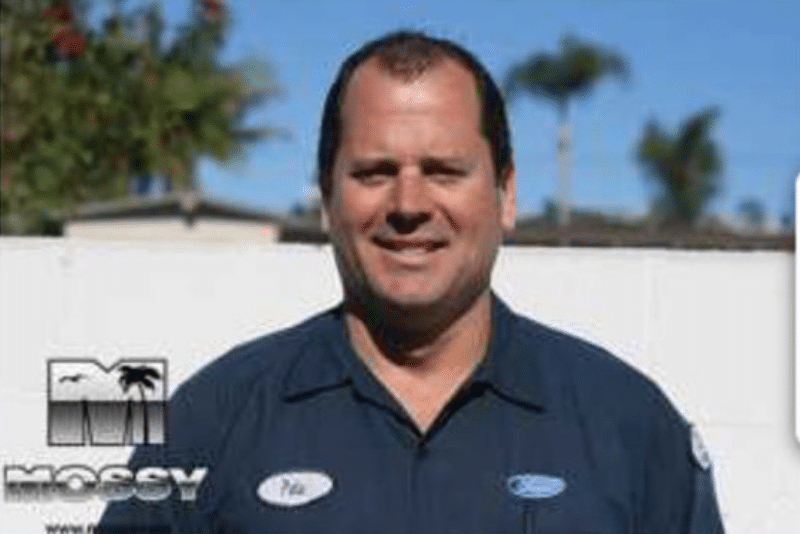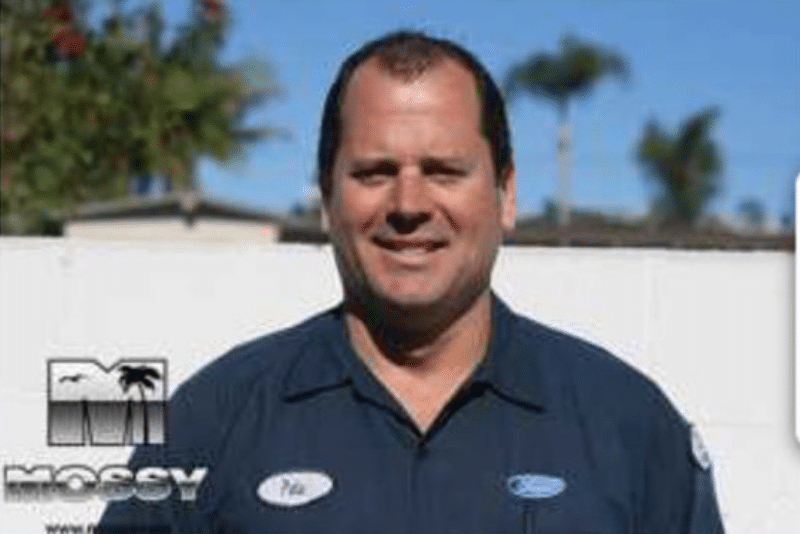 Peter Raymond Selis San Diego poll shooter called ex girlfriend during shooting and made her listen after recent break-up. Struggling with financial burdens 
New revelations have told of the San Diego pool party gunman who gunned down revelers at an upscale apartment complex early Sunday evening having gone on a shooting spree because he was despondent over his love-life as well as struggling with deep financial issues. 
Statements from San Diego police come Monday afternoon told of 49 year old shooter, Peter Raymon Selis having been 'despondent' over his love life before ultimately shot dead by responding police after killing one individual and injuring six others. 
The comments come as an about face after initial speculation that the shooting at the La Jolla Crossroads Apartments complex may have been a hate crime during a pool party. 
'The victims were targeted for no other reason than their mere presence in the vicinity of the suspect,' San Diego Police Chief Shelley Zimmerman said at a midday press conference.
At the time, Selis while holding a beer can in one hand and a gun in the other had fired off at revelers, striking four African-American females, two African-American males and one Hispanic male. A black woman was reported to have died.
Two of the victims were critically injured but all are expected to survive reported KGTV.
 Why? Peter Selis San Diego pool gunman shoots seven, one victim dead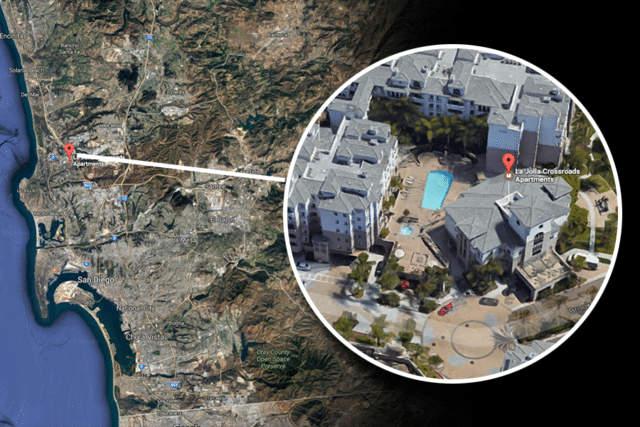 The suspect called his ex-girlfriend during the shooting because he wanted her to hear the rampage, chief says. https://t.co/xtmlFR8rIl pic.twitter.com/WWG58pAUU0

— #NBC7 San Diego (@nbcsandiego) May 1, 2017
Confronted with a witness claim that shooter Peter Selis deliberately spared a white attendee at the poolside gathering, Zimmerman was adamant.
'We have zero information that this was racially motivated,' she said.
Adding, 'These victims were just in his presence at the wrong place at the wrong time when he committed this terrible tragedy'.
In statements, Zimmerman said Selis was 'despondent' and 'distraught' over his breakup with an ex-girlfriend a few days earlier.
Offered witness, Demetrius Griffin via the latimes: 'He was wearing a jacket, but no bathing suit, and was behaving eerie,'
Adding, 'It was really hot outside and he had on kind of a jacket and a T-shirt under the jacket and some cargo shorts. No computer, no book, he did not say a single word, even after he started shooting.'
But it gets better.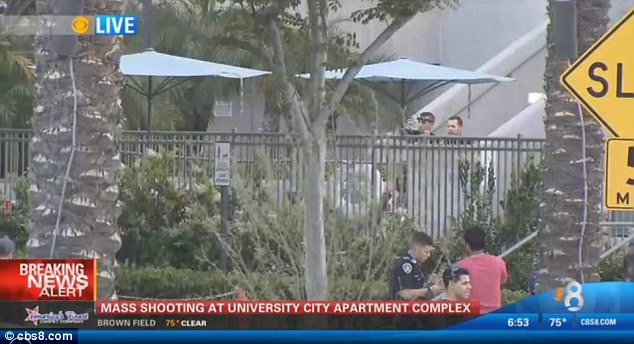 During the shooting spree, Selis went so far as to call the former girlfriend on his cellphone so she could listen in on the bloodshed. 
Reiterated Zimmerman: 'He was on the lounge chair while he was shooting,'
'We do know that he was on the cell phone talking with his ex-girlfriend while he was continuing to shoot.'
During the call the boyfriend said he had shot two people and that police had just arrived. Zimmerman said Selis wanted his ex girlfriend to keep listening as he kept firing, perhaps in anticipation of his ultimate demise and death.
Investigators believe the shooting was a 'spontaneous act of violence' and that Selis didn't know his victims who had gathered for a an apartment complex tenant's 50th birthday party.  
A report via NBC San Diego told of Selis having been invited by birthday the tenant to join the party.
Of note, prior to Sunday's shooting, Selis, a local service technician at a car dealership had no known criminal record, with the man's actions shocking those close to him. 
Told Zimmerman, 'They had no idea that he would carry out this terrible crime'.
The San Diego Police Chief said relatives were aware that Selis was 'depressed'— but had no idea he'd completely snap.
Investigators told of Selis using a registered handgun in his possession during the shooting – a .45 SIG Sauer handgun.
According to court records cited by the San Diego Union Tribune Selis was struggling with massive debt and a failing marriage when he filed for bankruptcy in late 2015.
His filing listed debts of $108,028 and assets of only $14,100. It also referred to a woman living with him at the time as his 'estranged wife' and said he worked as a car mechanic at Mossy Ford in San Diego for the prior five years, making $6,224 a month.
He listed a 12-year-old daughter, a 16-year-old son and a 19-year-old on the form filed October 19, 2015.
Selis' bankruptcy filing listed an address in the massive complex that spans several blocks.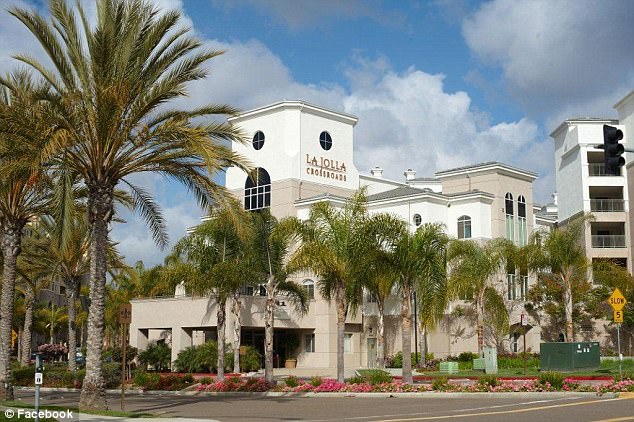 Aftermath of #SanDiego mass shooting from the eyes of a Snapchat user. pic.twitter.com/wqVgFGB5PD

— JRod (@AssignEditorGuy) May 1, 2017
UPDATE: 8 Victims Reported In San Diego Poolside Shooting – https://t.co/JuZUvIQxuq pic.twitter.com/BeKoePyJ63

— Breaking911 (@Breaking911) May 1, 2017