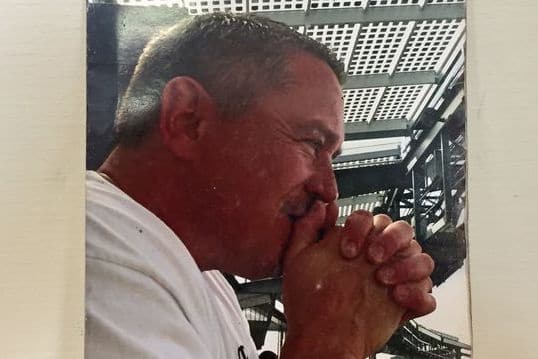 Virginia Vertetis guilty: A former elementary teacher was convicted of murdering NYPD cop boyfriend, Patrick Gilhuley after breaking up with her. 
Virginia Vertetis a 54 year old former elementary school teacher accused of fatally shooting her ex boyfriend was on Monday found guilty of murder.
The woman's guilty conviction comes after gunning down retired New York City police officer Patrick Gilhuley in her Mount Olive, New Jersey home in 2014. She was also found guilty of possession of a weapon for an unlawful purpose, NJ.com reported. 
During trial proceedings, Vertetis claimed she pulled the trigger in self-defense after Gilhuley allegedly attacked her in a fit of drunken rage. But Morris County Assistant Prosecutor Matthew Troiano argued the educator shot her policeman boyfriend of five years in the back with his own gun because she had been angry that he had broken up with her.
Present at the hearing was the slain man's ex-wife and two daughters as well as more than a dozen uniformed officers. 
The couple had met in 2008 on the dating site, Match.com and later moved in together in Vertetis's home in 2010.
During trial proceedings, the divorced mother of two alleged that Gilhuley became aggressive within a year after they started dating and would abuse her when he was intoxicated.
Defense opens w defendant Virginia Vertetis taking stand testifies that beau 'was going to kill me.' https://t.co/AiBL07npEj #VertetisTrial pic.twitter.com/WomTsO4046

— Bob Karp (@BobKarpDR) March 23, 2017
On the day of Gihuley's death, March 3, 2014, the defendant said an explosive argument had taken place. Vertetis said they argued after 'realizing' Gilhuley had been seeing another woman reported the Daily Record.
The altercation escalated after the woman also accused her boyfriend of not paying his taxes on a private security he had.
Vertetis claimed Gilhuley charged at her and tried to choke her. She said she then managed to escape his grasp and located the gun under her mattress and fired three times. 
After being asked if she had stolen the former cop's gun, she said Gilhuley had given her the weapon for protection after he had moved out. 
However, the victim's daughter Heather Gilhuley testified that she had seen her father's gun after he had shown it to her months after he had moved out Vertetis's home. 
His other daughter Jennifer Gilhuley also said that her father had called her three times right before his death. She said in one of the phone calls she heard her father scream: 'Holy s***, she's shooting!' before the line went dead and she called the police.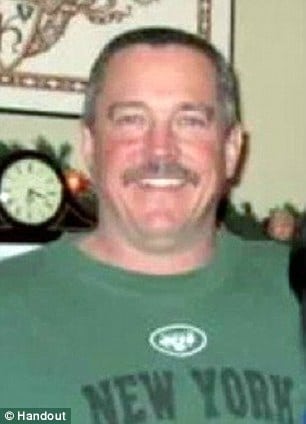 A jury of seven women and five men reached a verdict after deliberating for four hours over the course of the weekend.
Responding to the verdict, Gilhuley's ex wife, Theresa Higgins, said, 'It won't bring him back'.
Vertetis faces 30 years to life in prison and is scheduled to be sentenced on May 23. 
Vertetis is a former teacher at Marie V. Duffy School in Wharton, New Jersey. 
Virginia Vertetis, accused of fatally shooting Patrick Gilhuley after arraignment in #MorrisCounty Superior Court pic.twitter.com/YJ17WigwhG

— Bob Karp (@BobKarpDR) October 14, 2014