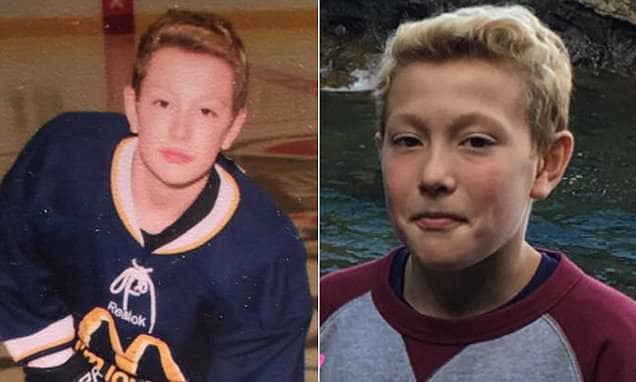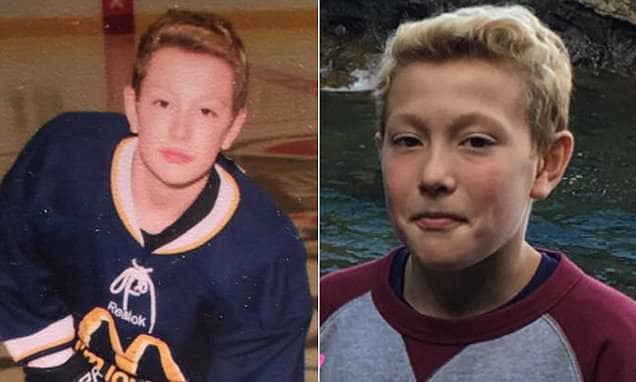 Tysen Benz mother, Katrina Goss wants her son's girlfriend to bear legal repercussions after pranking her own death led to her son's own suicide death.
A Michigan mother has told that her 11 year old son hung himself after his 13 year old girlfriend faked her own suicide as part of a 'manipulative' social media prank.
In an exclusive with the nypost, Katrina Goss of Marquette said her son Tysen Benz died at Ann Arbor hospital on Tuesday after finding her son trying to take his own life, March 14.
The woman said she only later learned Tysen's suicide attempt was in response to the online 'joke'.
The ruse told the mother was 'carefully' coordinated between the teen girl and her friends.
Told the mother via the tabloid, 'I'm quite angry'.
Adding: 'I feel like, yeah, they're young and all that, but I feel like when you're 13, you're completely knowledgeable of your choices and you know right from wrong.  You can make your own choices. I do feel like she took advantage of a younger boy to control and manipulate him.
'I don't feel like it should be taken lightly. She should be held legally responsible for this horrific prank.'
Capt. Mike Kohler of the Marquette Police Department confirmed via WLUC that there's an investigation into Tysen's death, while declined to comment on Tysen's mother's allegations.
Told Kohler: 'If criminal charges are going to come out of this, they'll be forwarded to the prosecutor's office for review'.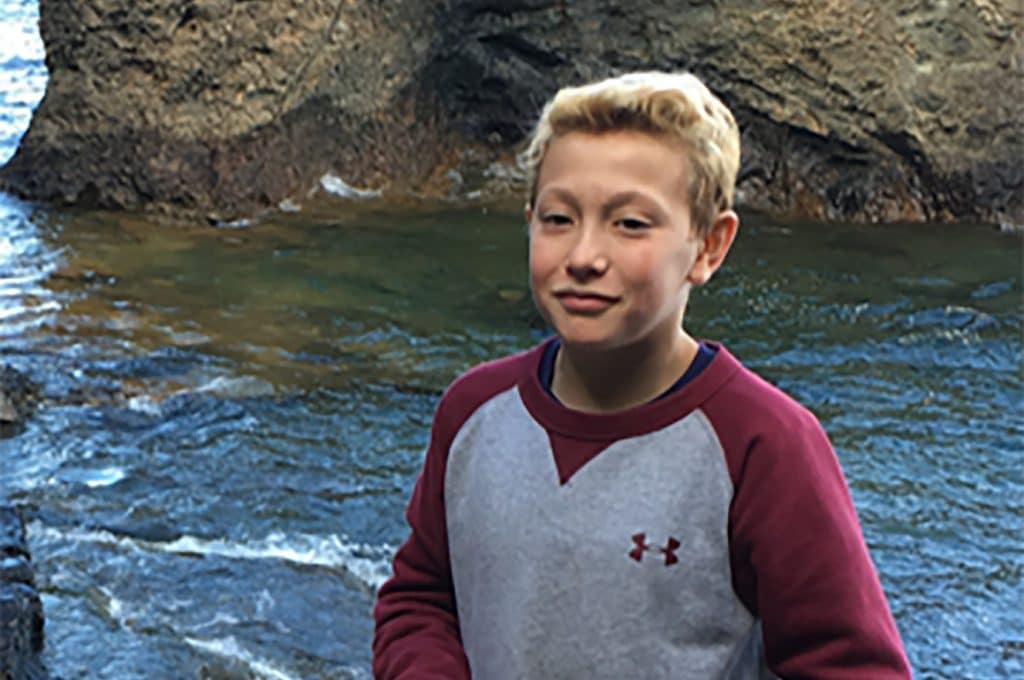 Matters came to the fore when Tysen — an active, athletic and popular student at Bothwell Middle School — bought a cellphone from a friend without his mother's knowledge. That's when according to the mother her son began 'secretly dating' the teen, who for reasons yet to be understood concocted the 'controlling, harassing and manipulative' prank on her son, Goss said.
'She did a prank that made it look like she killed herself and used other friends and their [social media] accounts to make it look like she killed herself,' extolled the mother. 'So, he believed her and said, 'I'm going to kill myself.''
Told Goss of the 13 year old girl: 'I don't know what she actually thought,'
Adding, 'I feel like she certainly took it to the extreme, using other people's accounts, with other people backing it up on several social media platforms … I don't know how or why she initiated this.'
Goss said she never met the girl, but would see her while dropping off or picking up her son from school or hockey practice. She didn't approve of their relationship, which other students at school characterized as 'boyfriend-girlfriend,' she said.
Continues the heartbroken mother who wants her son's girlfriend bear criminal charges, 'He was probably the most amazing kid that you would ever know'.
Adding: 'He was in every sport, he was super social, he had tons of friends and every single person who knew him loved him … [He] was the last person who would choose this choice, which I think was an impulsive choice based on a controlling, harassing and manipulative prank from this girl.'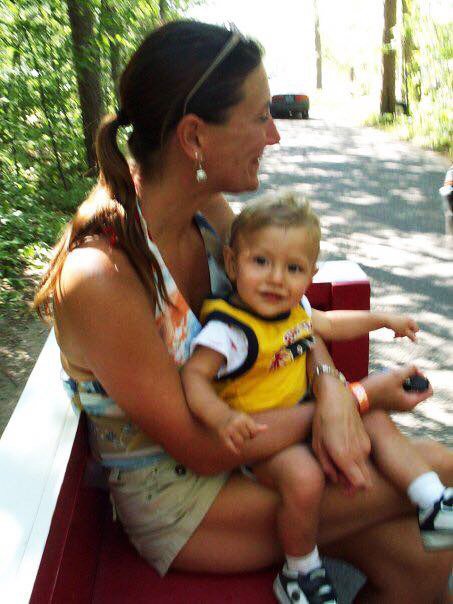 William Saunders, superintendent of Marquette Area Public Schools, said in a statement that they had few details because the incident happened off of school grounds, but that officials were cooperating with investigators.
'Many of us have followed Tysen's mother on social media and agree wholeheartedly in her statements regarding the dangers of social media,' Saunders said via the nypost. 'After the gut-wrenching loss of a student we ask ourselves, 'How can we do more?"
More than $31,000 had been raised by Thursday in a GoFundMe campaign created days after the boy was hospitalized.
'He has now been set free and can Rest In Peace,' the website reads. 'He was loved by everyone he knew and he will absolutely never be forgotten. Our family is completely heartbroken.'
What do you think? Should Tysen Benz's girlfriend be made to bear criminal responsibility for Katrina Goss' son's death? Should the girl have known that the boy, probably first time in love would take her 'assumed' death so literally to heart and to what degree can anyone be responsible for the behavior of a love interest, even in the knowledge of the cruelest prank of all?
A thought that will presumably haunt one 13 year old girl for the rest of her life and the next time she has a stirring in her heart for another boy… or maybe not….?