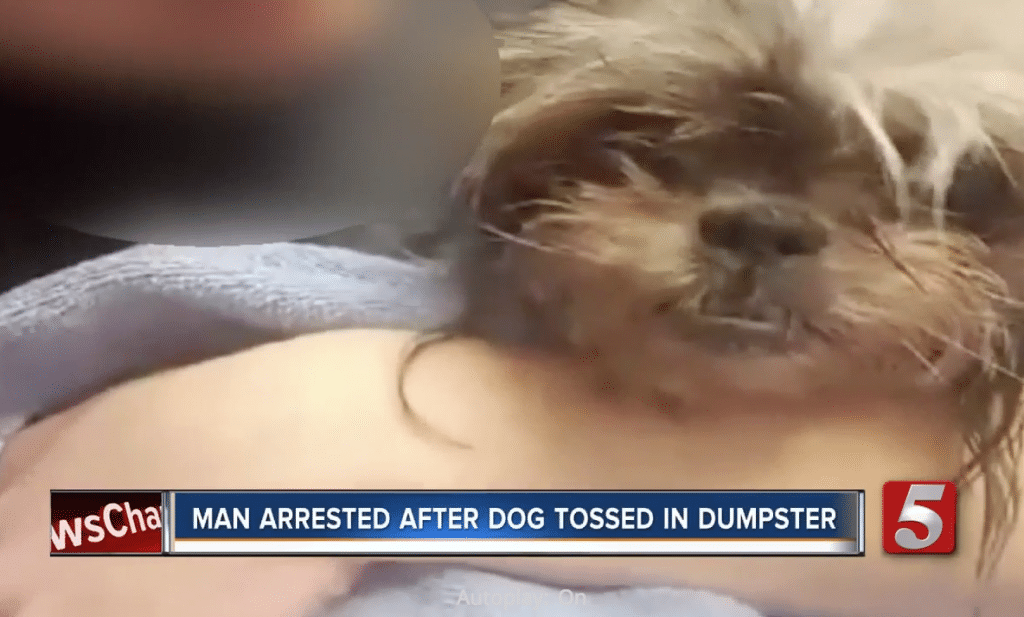 Terrence J Clark is charged with aggravated animal cruelty after putting his mother's Shih Tzu pet dog in a trash dumpster and killing it 
Terrence J Clark a Nashville, Tennessee man has been arrested after killing his mother's pet dog by putting it in a trash compactor.
Notice of the crime came after video surveillance caught the son taking his mother's Shih Tzu from the back of a car on February 21 before placing it in a plastic grocery bag and putting it in the compactor.
Video showed the son pressing the button four times.
From there WTVF reports Clark getting back in the car and driving off.
The dog's whimpering and barking was heard by someone in the building, and the Nashville Fire Department was called.
Although the animal was freed,veterinarians were unable to save the pet, which died four days later reported the dailymail.
Clark was charged with aggravated animal cruelty on Tuesday afternoon. He has been jailed in lieu of a $65,000 bond.
Not understood is if the man had been previously arrested for other acts of animal cruelty and why for that matter the son preyed on the defenseless animal….
Of note a report via newschannel5 told of Clark's criminal history spanning more than a decade, including charges of criminal homicide and attempted first degree murder. Indeed.