Joni Sledge dead: Sister Sledge singer dies in mysterious circumstances as family and friend's mourn the iconic singer's sudden death at age 60. 
Joni Sledge of 'We are family' Sister Sledge fame has died at the age of 60 at her Phoenix home. Her cause of death yet to be revealed and shrouded in mystery.
Notice of the singer's death came Saturday according to a statement released by the band's publicist, Biff Warren.
A friend found Sledge deceased on Friday according to the Associated Press.
Of note, Warren said Joni had not been ill leading up to her sudden death, leading some to wonder whether alcohol or drug addiction may have played a part?
Read a family statement: 'On yesterday, numbness fell upon our family. We welcome your prayers as we weep the loss of our sister, mother, aunt, niece and cousin.'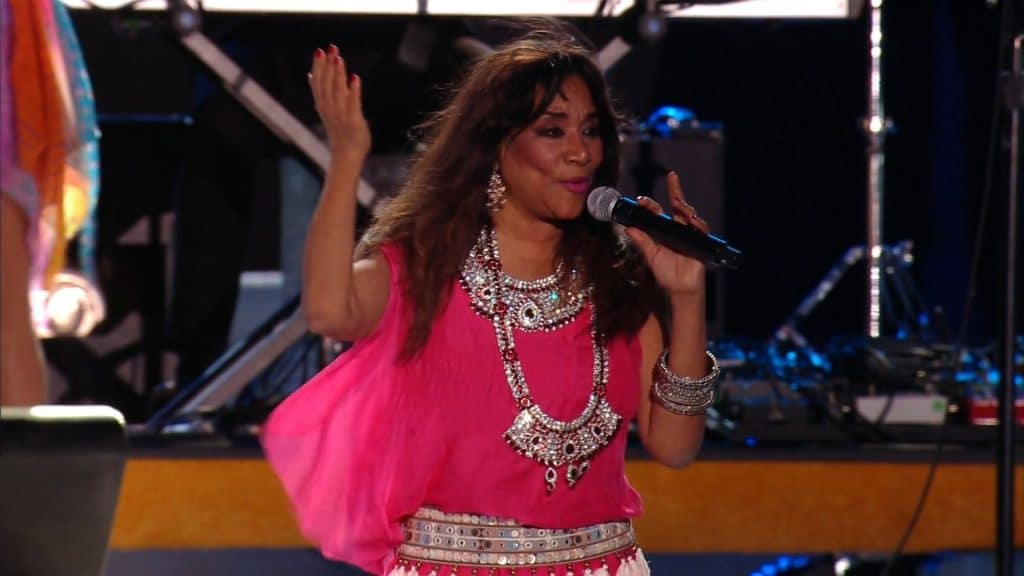 Joni's death comes after the acclaimed singer along with her three other band mate sisters, Debbie, Kim and Kathy who formed the eponymous group in 1971.
They spent eight years struggling in anonymity, before finally finding success with their ground breaking record, 'We are family,' in 1979.
Nevertheless the long road to critical acclaim left its mark on the group and led to soul searching.
'We were frustrated' Told Joni in an interview with the guardian last year: 'We were saying, 'Well, maybe we should go to college and just become lawyers or something other than music, because it really is tough.'
Nevertheless success was finally theirs, after funk and dj maestros, Bernard Edwards and Nile Rodgers of the group Chic fame produced their 1979 album, 'We are family'.
The high-energy disco jam 'The Greatest Dancer' became the sisters' first hit. But it was 'We Are Family' that brought the sisters worldwide acclaim.
The song celebrating sisterhood and female empowerment was nominated for a Grammy and sold more than one million copies, as did the album of the same name.
We love you Joni. pic.twitter.com/6Zxj6gLoQh

— Sister Sledge (@SisterSledge_) March 12, 2017
'Recording the track 'We Are Family' was like a one-take party,' Joni said in the Guardian interview. 'We were just dancing and playing around and hanging out in the studio when we did it.'
Sister Sledge also had a hit with a cover of the Mary Wells song 'My Guy' in 1982, but would never duplicate the success they had in the 1970s.
Kathy would later leave the group to pursue a solo career in 1989. But the trio of sisters continued to record and tour into the present, including a 2015 performance for Pope Francis.
They last performed together in concert in October along with appearing on The X Factor as part of their UK promo tour in November.
The sisters were slated to appear at the Cypress Bayou Casino in Charenton, La. on March 18 notes the nydailynews.
As news of Joni's death reverberates, well wishers have taken to social media to express their condolences while others wonder how the relatively healthy and vibrant singer came to pass away….
Joni Sledge is survived by an adult son, her sisters and other relatives.
#RIPJoniSledge #WeAreFamily My heartfelt condolences to your family because they are my family too. We did… https://t.co/m6fDmOnFUM

— Nile Rodgers (@nilerodgers) March 12, 2017