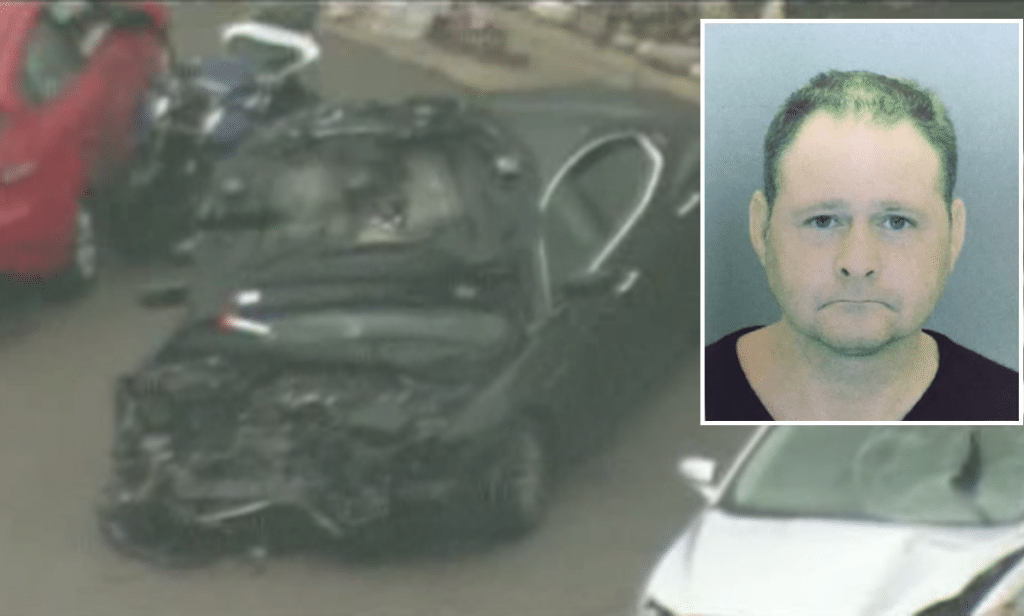 Gregory Allen Belkin faces

second-degree murder charges after crashing his Maserati and killing a mom of three. Started laughing when cops showed up.
Gregory Allen Belkin a 43 year old Bloomfield Township, Michigan man laughed after crashing his 2014 Maserati Ghibli into the back of a vehicle and killing a mother of three.
The January crash came after Belkin had driven to his ex girlfriend's home earlier to propose only to be declined. The woman had ended the relationship days before with the girlfriend saying Belkin wasn't taking the break-up well. 
Rejected, the man who'd been on a drinking binge got back in his car where he proceeded to drive at speeds of up to 144 mph before slamming into a vehicle driven by mom of three, Rhonda T. Williams, 53.
A report via hometownlife told of the man calling his ex, Kimberly Glazer while driving away, with investigators saying Belkin dropped his cellphone moments before slamming into Williams's blue Subaru. 
At the time of the crash, the mother of three was driving from work to her home in Oakland Township.
Booze and excessive speed were cited as contributing factors in the deadly crash.
Glazer's cell phone records show that Belkin dialed her at 9:02 — minutes before the crash — and began calling out odometer speeds. 'We'll see how the night goes,' he reportedly said. 'I'm going 100, I'm going 120. I'm going 150,' he said before the call disconnected.
Bloomfield Township Police Officer Scott Schuknecht arrived to find Belkin's car on fire with Belkin laughing.
Noted the policeman's report: 'I reminded him the other driver was seriously injured and laughing was not appropriate'.
Belkin failed multiple administered sobriety tests and was arrested for drunk driving. 
He was arraigned on Jan. 27, three days after the crash, on felony charges of second-degree murder and operating under the influence of alcohol — causing death, charges to which he has plead not guilty.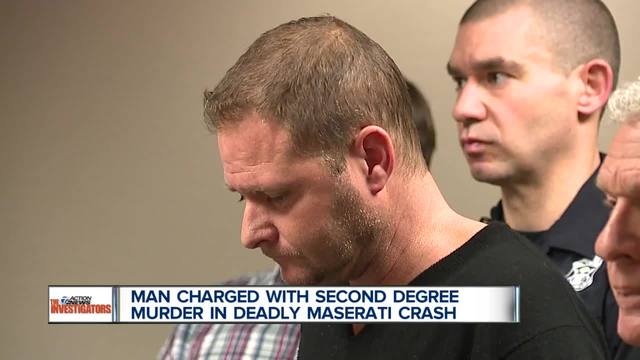 In an interview with investigators, Belkin said that his memory of the day was 'foggy' but that he had remembered drinking and proposing to Glazer. The driver said he'd dropped his cellphone in the car and leaned over to pick it up, causing the crash.
During police interviews, the ex girlfriend said she couldn't tell if Belkin had been drinking on the evening of the crash. Recorded transcripts revealed the ex boyfriend conceding he couldn't remember how much he had drunk on the evening of the crash after having gone on a bender earlier in the day.
Belkin who paints buoys for the U.S. Coast Guard, his employer of 17 years is currently not in custody.
Of note, during his arraignment, Oakland County Assistant Prosecutor Ken Frazee told of Belkin having previously been arrested for drunken driving in Virginia. He also said the Coast Guard is investigating an incident in which Belkin appeared to be intoxicated when he showed up for work in December 2016.
'This is a defendant who displayed a depraved indifference to the life and safety of all the people on the road that day,' Frazee told the court. 'He drank an excessive amount of alcohol … this is someone who is a danger to the public.'
Frazee went on to say neighbors of Belkin's complaining about him speeding through the neighborhood. The assistant prosecutor noted Belkin actually got into an argument with two of his neighbors over speeding on the night before the accident.
Presently Belkin is undergoing a competency evaluation to determine if he's mentally fit to stand trial.
Belkin's attorney, Deanna Kelley, did not return phone calls about the case.