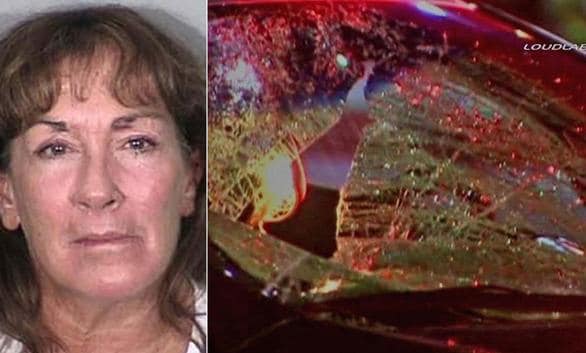 Sherri Lynn Wilkins substance abuse counselor sentenced: A recovering addict is jailed after continuing to drive for more than 2 miles with her victim embedded on her windshield.
Sherri Lynn Wilkins a Torrance, California substance abuse counselor who drunkenly hit a a man with her car and then drove more than two miles while his half-naked body remained on the hood was sentenced to 25 years to life in prison.
The drug and alcohol counselor's sentencing comes after the 55 year old woman was in 2014 found guilty of hitting and killing 31-year-old Phillip Moreno.
Come 2016, an appeals court threw out Wilkin's 2014 conviction citing the fact that her entire criminal history had been admitted at trial and could have prejudiced the jury.
At the time of her 2014 sentencing the woman was sentenced to 55 years to life. 
Wilkins is a former heroin addict who had 'committed serious crimes in the past.' The reformed drug user had felony burglary convictions as she stole to maintain her habit.
The admission of her rap sheet 'added to the picture a suggestion that the defendant had a history of unpunished crimes, a propensity for crime and it counteracted her attempts to portray herself as having turned her life around until the charged crime,' the appellate panel said in a statement cited by the Daily Breeze.
During closing arguments at her 2016 appeals, Deputy District Attorney Saman Ahmadpour told jurors that the Torrance woman failed to immediately stop or check on Moreno's welfare or to notify authorities what had happened and swerved her car to try to 'shake him off.'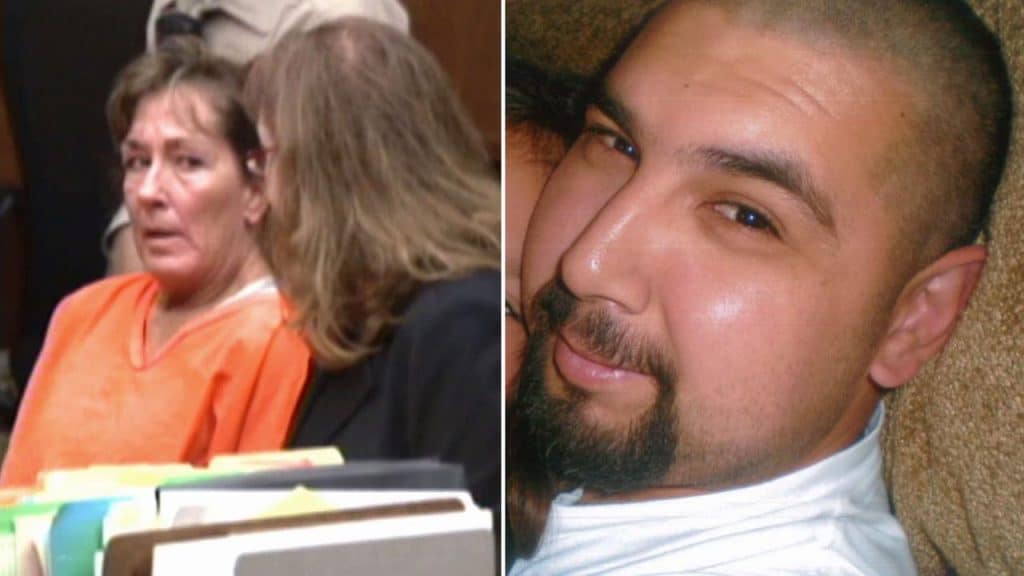 Returning to court, Wilkins on Thursday pleaded no contest to the same charges, second-degree murder and two counts drunken driving, and was immediately handed her new sentence.
Wilkins in November 2012 hit Moreno while she was driving home through Torrence. She traveled more than two miles with the man's half-naked body trapped in the windshield, his upper body left facedown on the hood of her vehicle. He remained there until other drivers confronted her at a stoplight.
She told them he appeared to jump in front of her car and he died later at the hospital.
Wilkins drank three shots of vodka and a beer before getting behind the wheel, with the defense arguing there hadn't been enough time for her blood-alcohol level to exceed the legal limit.
A little more than an hour after the crash, Wilkins' blood-alcohol level was about twice the allowed .08, investigators said.
Prior to the 2012 incident, Wilkins worked as a drug and alcohol rehab counselor at Twin Town Treatment Center in Torrance. She was a recovering addict who was working as a substance abuse counselor.
Of note, Wilkins told the jury her drug addiction began when she was in a car accident when she was 15 years old and suffered a broken back.