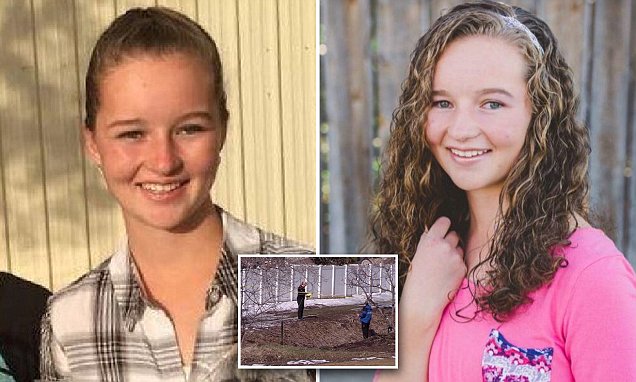 Deserae Turner a 14 year old Utah teen remains in a medically induced coma after two teen boys shot her in the head after luring her in a bid to steal $55. 
Deserae Turner a 14 year old Amalga, Utah teen is fighting for her life after two teenage boys shot her in the head and left her to die in a robbery attempt.
Found semi conscious in a ditch in the early hours of February 17, the girl was rushed to hospital where she was medically induced into a coma.
After interviewing Turner's friends and establishing a timeline, cops arrested two 16 year old boys notes KUTV.
Footprints in the canal where Deserae was found matched the shoes the boys were wearing.
At the time the boys had promised to sell Turner a knife. Police say the teens conspiring to lure the girl in a bid to kill her and steal her money and belongings.
Upon their arrest the two teens were charged with attempted aggravated murder, robbery and obstruction of justice reported the Salt Lake Tribune.
Prosecutors say the two youths had initially planned to stab Deserae, upon the North Cache Middle school student arriving at the meet up spot, only for one of the boys instead to shoot her instead.
Having shot the girl in the head, the teens allegedly stole $55 from her purse, tossed her backpack in a trash bin along with destroying her cellphone and iPod before leaving the girl for dead.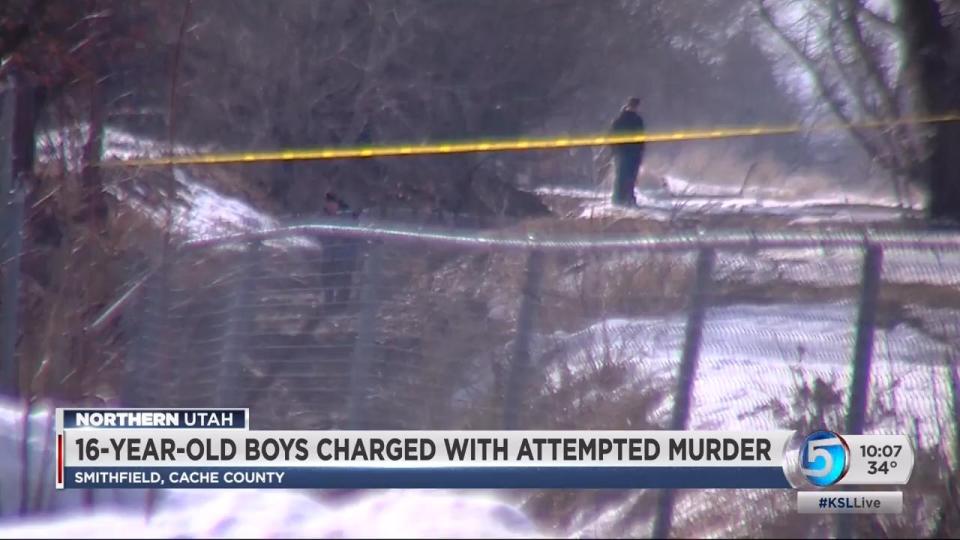 Told Smithfield City Police Chief Travis Allen during a press meeting: 'Investigators have served multiple search warrants and recovered key evidence'.
'Items that have been seized include the handgun believed to be involved in the shooting, much of Deserae's personal belongings, including her cell phone and other collaborating evidence. All the facts obtained through the investigation have led to the arrest of two male suspects.'
A report via KSL tells of prosecutors saying the teen who brought the gun gave the spent shell casing to the other boy when he asked to keep it 'as a memento'. 
Officers later found it displayed on his bedroom windowsill. 
Upon their arrest, investigators said one of the boys confessed that 'greed' made them do it.
Told a statement from Deserae's family: 'She is in the fight of her life right now.
'We know that our Father in Heaven is watching over her and all of us have been touched by her.
'We know that He hears and answers prayers, and we can see His hand at work as Deserae continues to make progress. We ask that you continue to respect our privacy at this time.'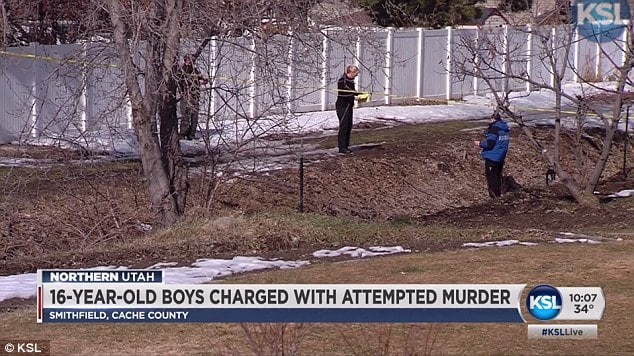 The teenager who took the casing home told officers that he saw his friend shoot a girl he did not know, according to police. 
But investigators say text messages between the boys indicate they planned the robbery and shooting together.
Police said one of the boys wrote an apology to  Deserae's family, reportedly reading: 'I am so so so sorry.'
Cache County Attorney James Swink said he wants to try the boys as adults under Utah's Serious Youth Offender Act.
Friends have set up a GoFundMe page to raise money for Deserae's family.
Baylee Nikole Hardy posted: 'Deserae is going through a very hard battle! Every little bit will help their poor family with their ongoing family expenses as they go through this tough battle! Please keep them in your prayers!' 
To date $32K of a $50K goal has been raised.
The court will meet again on Feb. 28 to set a preliminary hearing date.
At that time, the judge will decide whether to try both boys as adults and if they will be heard together or separate.