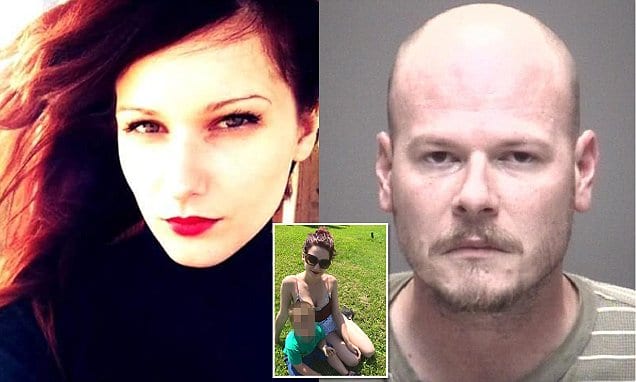 Shaun Hardy a Texas man has been charged with murdering his ex wife, Anne Christine Johnson in an instance of domestic violence escalating, despite couples divorcing.
Shaun Hardy a 32 year old League City, Texas man has confessed to murdering his ex wife, telling investigators, 'I wanted to watch her die.'
Anne Christine Johnson's murder came after the woman accepted Hardy's invitation to visit her former husband, despite previous instances of domestic violence when the pair used to live with each other.
Notice of the 30 year old woman's disappearance came after Johnson was reported missing December 8 after having earlier that day gone to visit her ex husband at his Galveston County suburban home.
It wasn't until three weeks later when police questioned the former husband that Shaun Philip Hardy confessed to his ex wife's murder on December 30 after cops traced the woman's cellphone to his home.
Upon entering Hardy's home, investigators found the mother of two's corpse wrapped in plastic notes a report via the Houston Chronicle.
Along the periphery, Shaun Hardy had placed scented candles in a bid to mask the smell along with using ammonia to try to wipe the floor of her blood.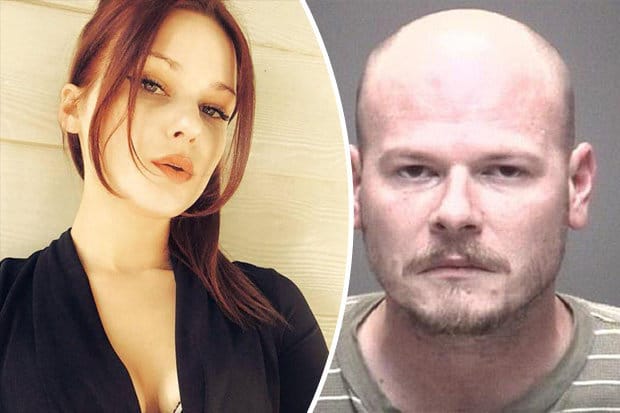 During his confession the man told how his ex wife at one point had held a knife to her own chest as if to kill herself when he kicked it into her body, in turn denting his shoe.
Soon after, Hardy suffocated his ex wife with a plastic bag, to 'put her out of her misery'.
Hardy then wrapped his ex wife's body in duct tape and plastic sheets and hid it in his garage.  
He placed the knife he used to stab her in a box, according to police. 
The pair divorced in 2015 and were embroiled in a custody battle over their five-year-old son who is autistic.
The mother, who has another son from a previous relationship, already had a restraining order taken out against her ex. 
She told police that she feared for her life and said Hardy would kill her if it weren't for the order.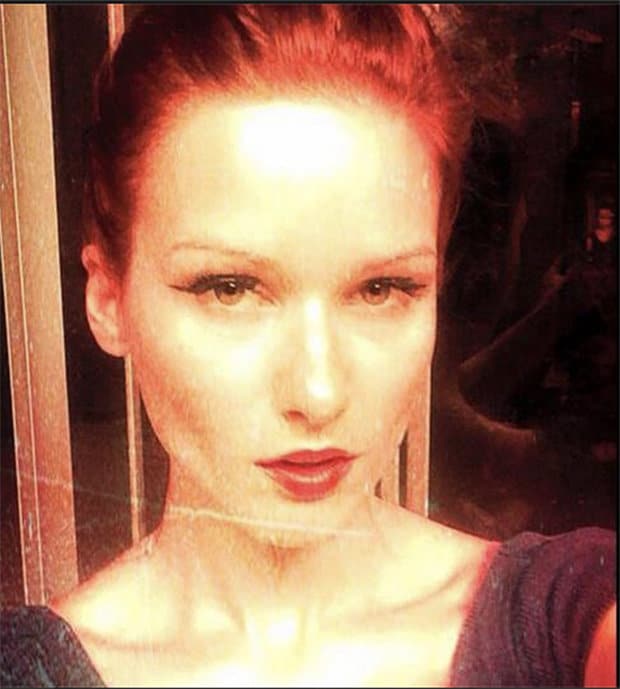 The woman's distraught mother believes police could have prevented her killing but says they ignored her daughter's reports of domestic abuse. 
A photograph shared online purports to show Anne-Christine with injuries across her neck and face, the apparent result of a beating from her ex-husband. 
Of note, Hardy had also during a previous time taken out an order of protection against his then wife.
In 2014, Hardy filed for divorce and was awarded primary custody of their son Roland.
The following year, Johnson alleged that Hardy choked her, pistol-whipped her and tried to drug her during a June 2015 fight, according to court documents.
In 2015, at least 158 women were killed by an intimate male partner, Texas Council on family violence (TCFV) data shows.
'There is a misperception that once they leave they're safe,' said Sherri Kendall, CEO of a Houston-based non-profit called Aid to Victims of Domestic Abuse.
Hardy remains held on a $1million bond.