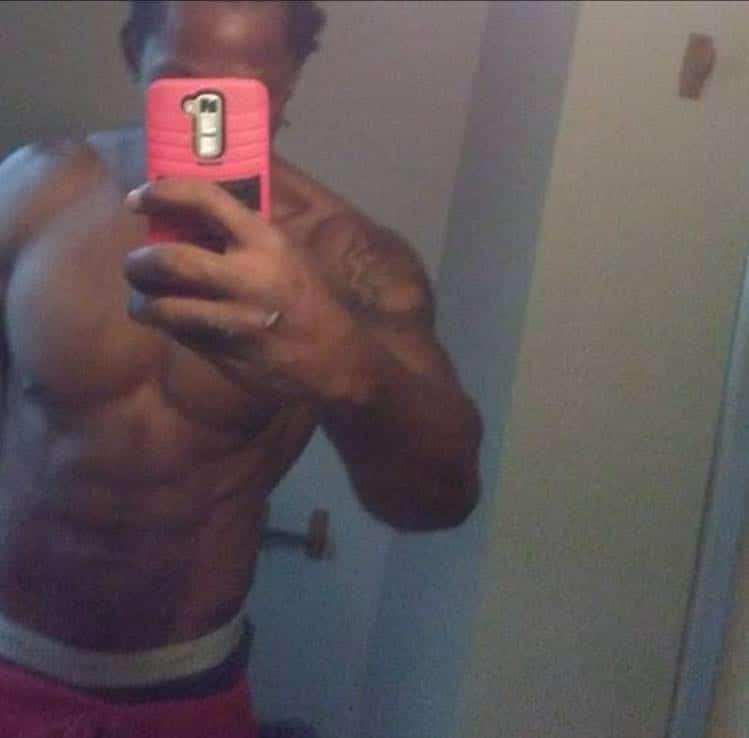 What led to Markeith Loyd gunning down Debra Clayton an Orlando police officer? Manhunt on the way for fugitive after chance encounter.
A massive manhunt is underway after career criminal Markeith Loyd, 41, shot dead an Orlando, Florida police officer in the midst of a run in at a local Walmart store.
Gunned down was Master Sgt Debra Clayton a 17 year police veteran after coming across the wanted man early Monday morning outside of a Pine Hills, Walmart store, circa 7.15 am.
Told Orlando Police Chief John Mina during a press conference: 'Debra Clayton is a hero, and she gave her life to protect the community she loves.'
Police said that Clayton was hit three times.
Along with fatally shooting at Clayton, Markeith Damengzlo Loyd who is wanted in relation to the shooting death of his 24 year old pregnant girlfriend, Sade Nixon in December, had fired at a deputy while fleeing, with the officer not injured. At the time, Loyd was able to carjack a vehicle before running off.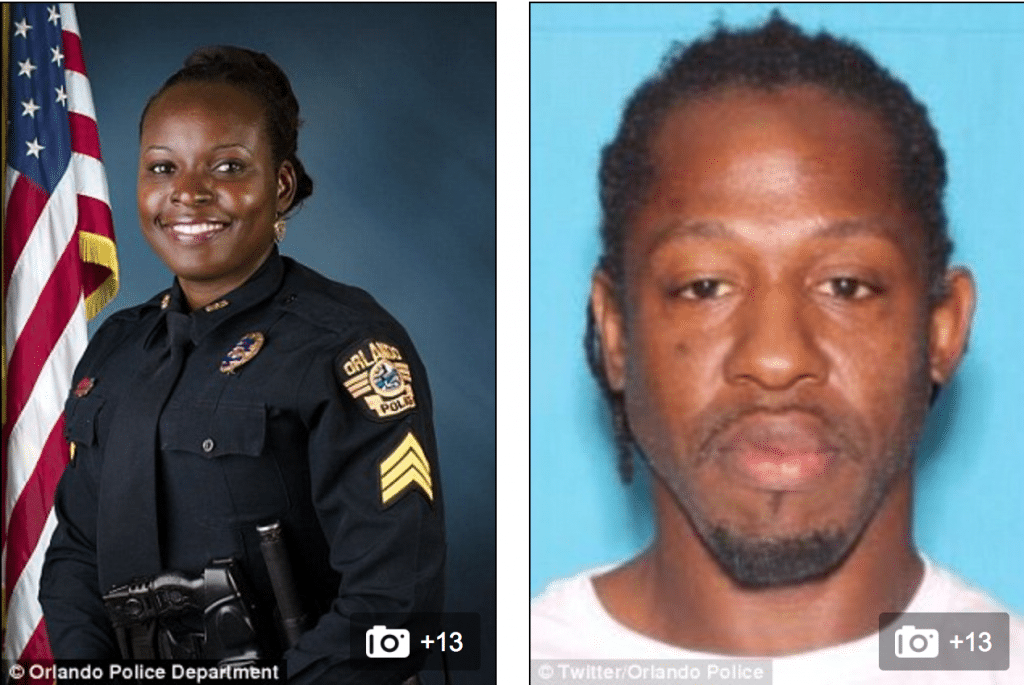 A second law enforcement officer, an Orange County Sheriff's Deputy, who has not been identified, was killed in a vehicle accident en route to the Walmart store where Clayton was gunned down notes WESH.
In the aftermath of Monday's police shooting death, a reward of up to $60,000 was offered for information on the suspect's location, with the manhunt, featuring a SWAT team, focused on an apartment complex.
Reiterated Orlando Police Chief Mina: "We are going to bring this dirtbag to justice, and he's going to jail,"
'The community can be sure of that.'
The circumstances surrounding the Monday morning shooting weren't immediately clear. Clayton approached Loyd after she recognized him or had been tipped off to his whereabouts, police said.
The gunman was wearing a security uniform when he shot the officer, a witness said.
Told witness James Herman via WFTV: '(The shooter) was an average-looking dude, he walked by me, had a security vest and everything,'
'I was walking down the sidewalk, right past the officer, and I heard her tell him to stop, or whatever, and he shot her. He shot her down.'
Loyd's Facebook page last year featured numerous posts about his girlfriend's pregnancy as well as workout photos.
Yet it seems Loyd harbored illusions of grandness and notoriety.
Wrote the wanted man in one post, Nov. 30: 'Goals!!!! To be on Americas most wanted.'
Of note, Loyd hasn't used his Facebook page since December 13, the day he shot dead his pregnant girlfriend, where he posted 'Time to power back up.'
Ironically Loyd's girlfriend's shooting death came after hours after the man had posted a live video from a club just moments before the shooting. See below.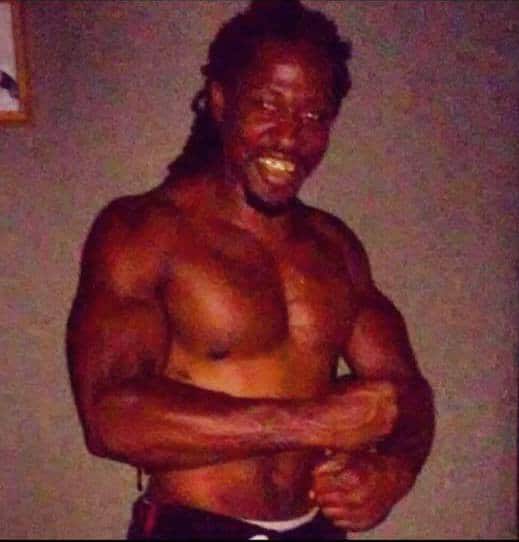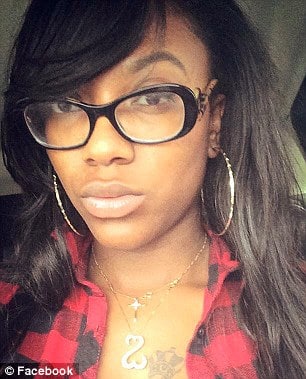 A report via The Orlando Sentinel tells of Markeith Loyd being arrested in a drug-related shooting in 1996.
At the time Loyd was looking at homicide charges against him only to have first-degree murder charges dropped after a key witness changed their story.
In 2011, Loyd was sentenced to 27 months in prison for possessing two ice pick-like homemade weapons while in federal custody. He's also faced weapons, aggravated battery, trespassing and drug charges, according to Florida Department of Law Enforcement records.
In the aftermath of Debra Thomas Clayton's shooting death, police told of the much beloved officer being survived by her husband and two children.
Told Derrick McRae, pastor of the Experience Christian Center in Orlando to Clayton one point, 'You're too nice to be a police officer.'
Responded the new female recruit at the time: 'I'm going to make a change.'
According to McRae, Clayton went on to make change in the community, supporting numerous initiatives, including McRae's church giving away bicycles and toys at Christmas. 
Told the pastor: 'Her family and friends, those who grew up with her, we're all going to miss her, but she lived life as an example for so many others.'