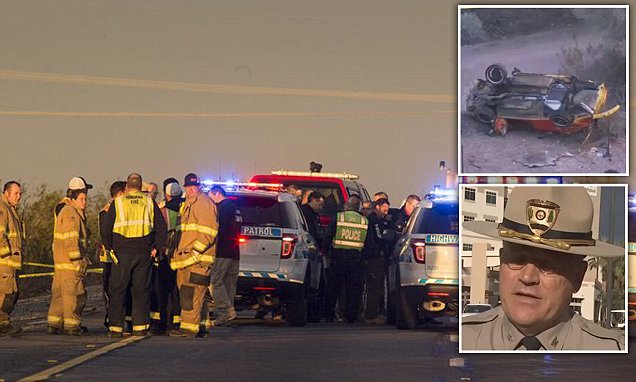 Ambushed Arizona DPS trooper survived attempt on his life at hands of suspect after good Samaritan shoots man dead. What motivated sniper attack? 
An Arizona Department of Public Safety officer has survived an attempt on his life after a passing motorist shot dead a highway sniper who took aim at the trooper after stopping to assist an individual in a rolled vehicle.
The shooting incident came after an Arizona trooper responded to a report of a driver whose car was shot at near a median at milepost 81 on Interstate 10 circa 4.30 am Thursday morning reported ABC15.
Upon making his way the trooper came across a rollover crash where he noticed a woman had been ejected from the wreckage.
When the trooper began working to block lanes, a suspect came from an unknown direction and 'ambushed' him, according to DPS notes bearingarms.
The suspect shot the Arizona trooper at least once in the chest-shoulder area along with fighting with the officer to the ground.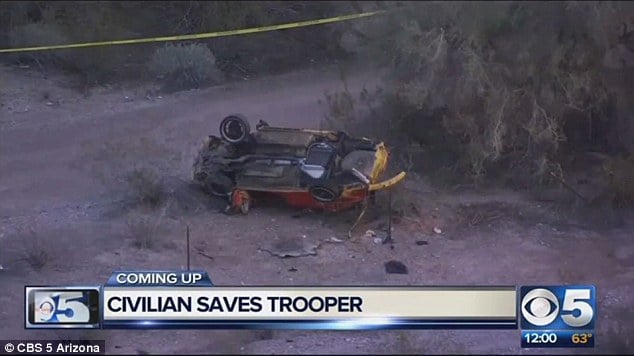 It was at this moment a passerby driver saw the commotion, stopping to render aid to the trooper, who asked for help.
Despite overtures to desist, the suspect ignored the Good Samaritan, continuing to attack the trooper.
From there the passerby went to his car, grabbed a gun and fatally shot the suspect, leading to his death.
The trooper, a 27-year-veteran of the DPS agency survived and according to tucsonnewsnow is now in stable condition.
The woman ejected in the roll-over crash died of her injuries.
Local area reports say that the suspect who attacked the trooper had been shooting at other vehicles prior to the woman crashing, with the intimation that the deceased suspect may have taken her life before he attacked the DPS trooper.
According to DPS Col. Frank Milstead, a citizen called to report that their vehicle was shot at from the median near milepost 81 on Interstate 10.
Of question is how many vehicles the suspect shot at before the wreck and shooting the officer.
Told Milstead, 'Thank you because I don't know if my trooper would be alive today without your assistance.'
In the aftermath of the taking down the suspect, there had been fears had the suspect persisted they may have resumed their prior position and ambushed other troopers coming to the scene.
Which is to wonder what led to the suspect planning his ambush attack and who the man was necessarily targeting? Random drivers or Arizona state troopers coming to assistance?